15 highest paid NFL players 2020
The most successful National Football League players can practically write down their paycheck during the contract negotiations. They are also at liberty of moving to another team whenever they feel as though the contract is failing to offer them enough benefits or financial compensation. It might shock you to discover how much the highest-paid NFL players take home.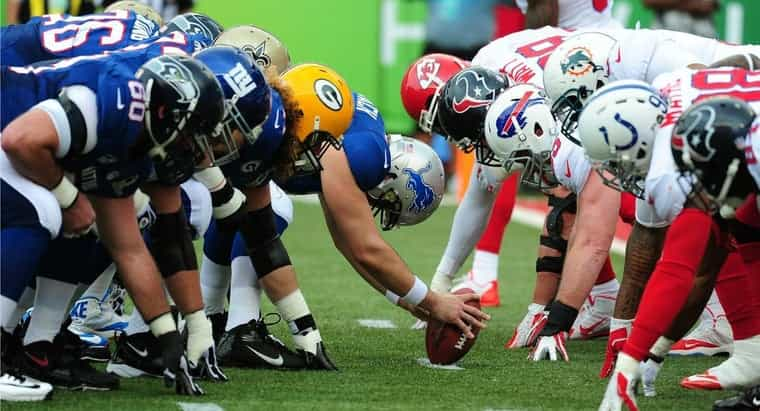 The National Football League is a multi-billion dollar sports industry. The players out on the field put their physical health at risk as they practice and even during the actual matches. Even with the injuries, the glory and financial benefits that come with this sport are immense.
Top 15 highest paid NFL players
Here is a list of the top paid National Football League players based on their annual average pay from the highest to the lowest-paid player.
1. Russell Wilson
Team: Seattle Seahawks | Salary: 35 million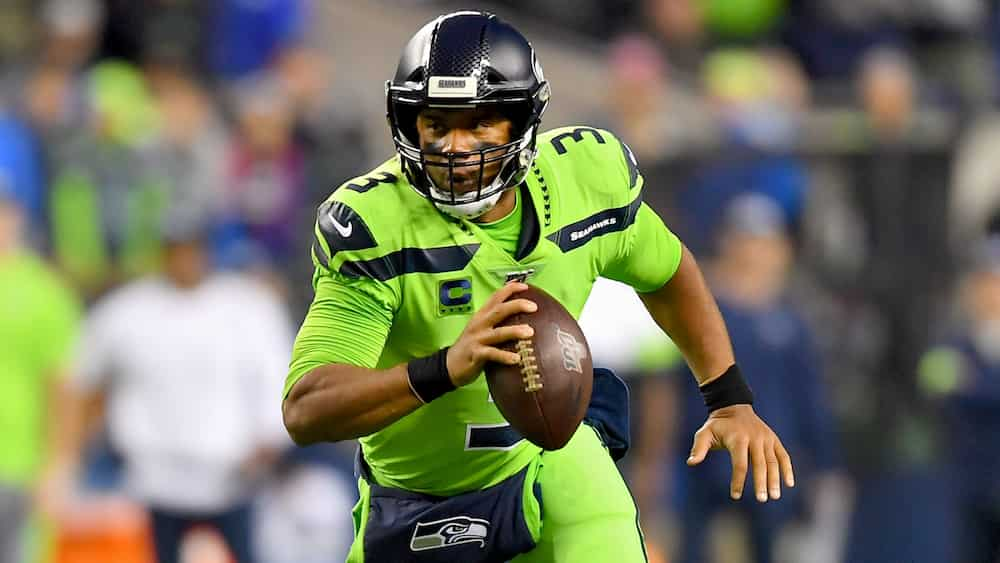 What does the highest-paid NFL player make? As of 2020, the highest-paid NFL player makes an average of $35 million. He is none other than the quarterback for Seattle Seahawks Russell Wilson. After the recently concluded negotiations with this team, Russell signed a 4-year contract worth $140 million. His average annual salary stands at $35 million while he will take $65 million in the form of bonuses.
Russell is famous for donating much of his time and resources, together with his wife, to children's hospitals. The duo also donates generously to various charitable organizations.
2. Aaron Rodgers
Team: Green Bay Packers | Salary: $33.5 million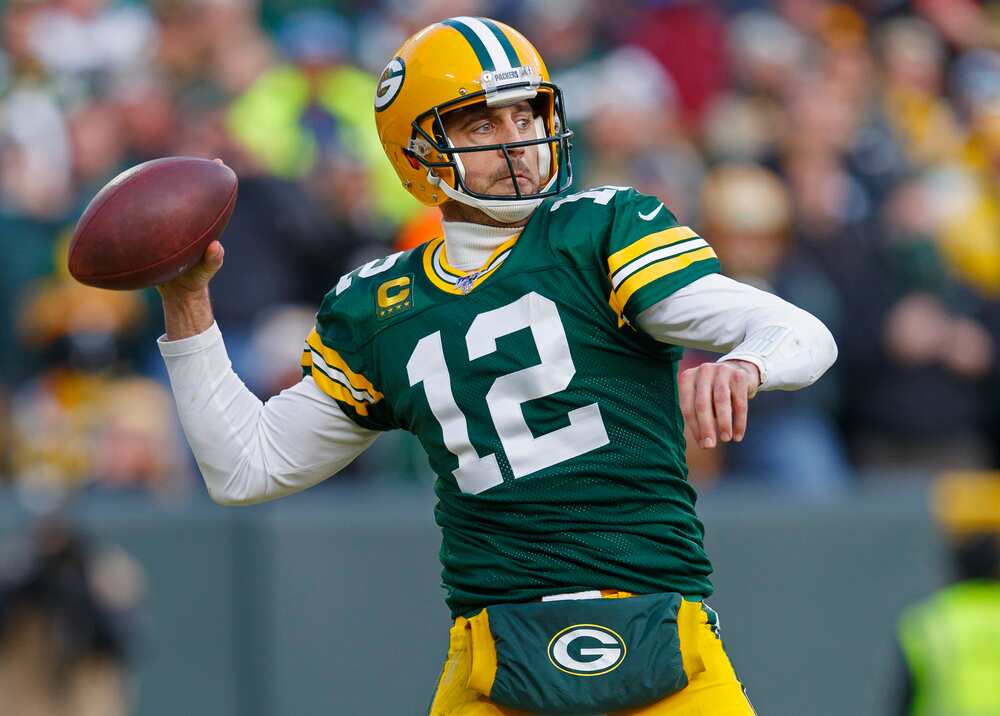 The second-highest-paid NFL player right now goes by the name Aaron Rodgers. The Green Bay Packers quarterback recently signed an extension of his contract to a tune of $134 million.
As per the new deal, Aaron will be pocketing $33.5 million every season for the next four years. He has a base salary of $20 million with a bonus of $57.5 million and a guarantee of $100 million.
3. Matt Ryan
Team: Atlanta Falcons | Salary: $ 30 million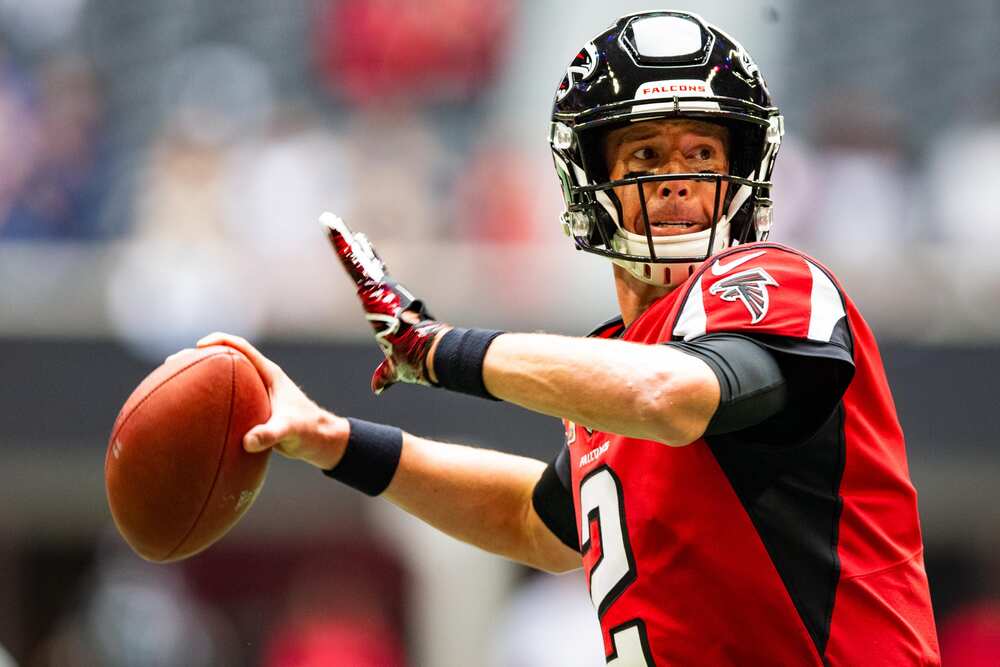 Matt Ryan, the Atlanta Falcons quarterback, is the 3rd top paid NFL player. For the 2019-2020 football seasons, he will be taking home a total of $30,000 with an additional $15.8 million cap salary and $21.5 million cash payout.
Matt Ryan's entire contract is valued at $150 million with a $94.5 million full guarantee and $30 million as the value of the agreement every year.
4. Kirk Cousins
Team: Minnesota Vikings | Salary: $28 million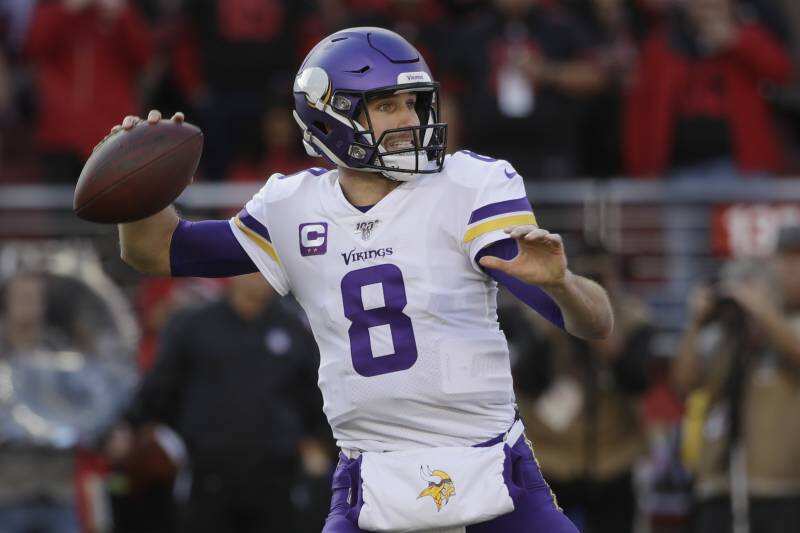 The Minnesota Vikings quarterback, Kirk Cousins, is the 4th highest paid NFL player 2020. In 2018, Cousins signed a deal worth $3 million and work bonuses valued at five hundred grand. In 2018, Kirk's received a $22.5 million base salary and $27.5 million for the 2019-2020 seasons. Together with the workout bonuses, Kirk Cousins' salary totals to a tidy $28 million for the entire season.
5. Jimmy Garoppolo
Team: San Francisco 49ers | Salary: $27.5 million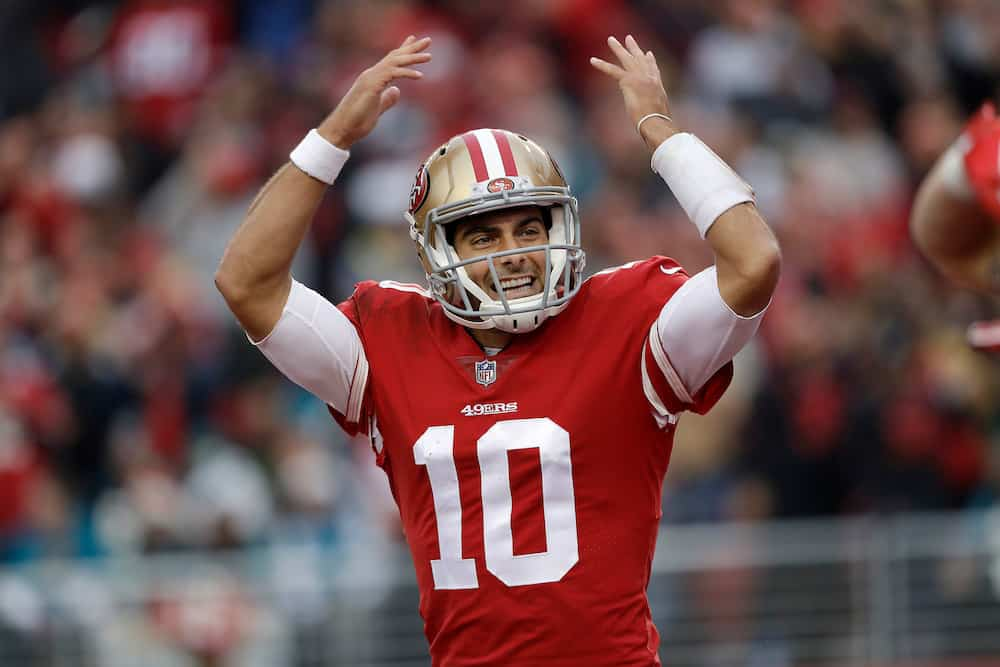 Jimmy Garappolo is the San Francisco 49ers quarterback and the 5th highest paid NFL player active. He extended his 2018 deal that was valued at $137.5 million for five years.
Jimmy takes home a roster bonus of $29 million and a signing bonus of $7 million. Once all the contract extension negotiations were concluded, Jimmy's cap salary dropped to $19.35 million for the 2019-2020 seasons. In totality, his earning for the season stands at $27.5 million.
READ ALSO: 20 most expensive cars in the world today
6. Matthew Stafford
Team: Detroit Lions | Salary: $27million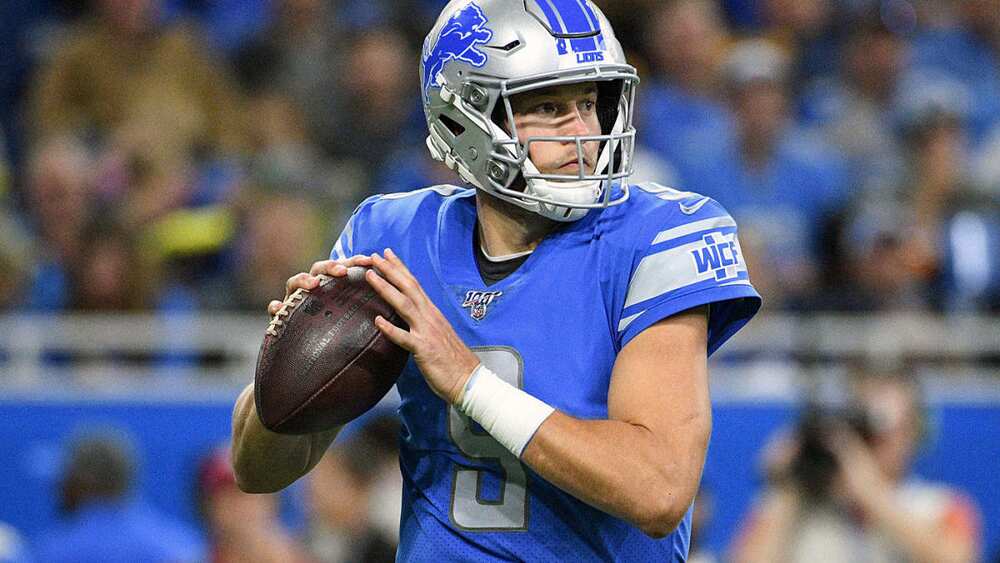 Matthew Stafford, the Detroit Lions quarterback, is the highest-paid NFL player in history in position six. Matthew takes home a base salary of $13.5 million for the 2019-2020 NFL seasons. He also pockets $10 million as his signing bonus, $6 million as a roster bonus with $29.5 million cap hit salary, and an average annual salary of $27 million.
During the 2020 season, Matthew Stafford base salary stands at $15 million, $10 million for his signing bonus, $6million for his roster bonus, $500,000 for his workout bonus with $31.5 cap hit salary. The contract extends through 2022 and 2023, where he will be receiving a $30 million cap hit for 2022 and $23 million for 2023.
7. Tom Brady
Team: New England Patriots | Salary: $27 million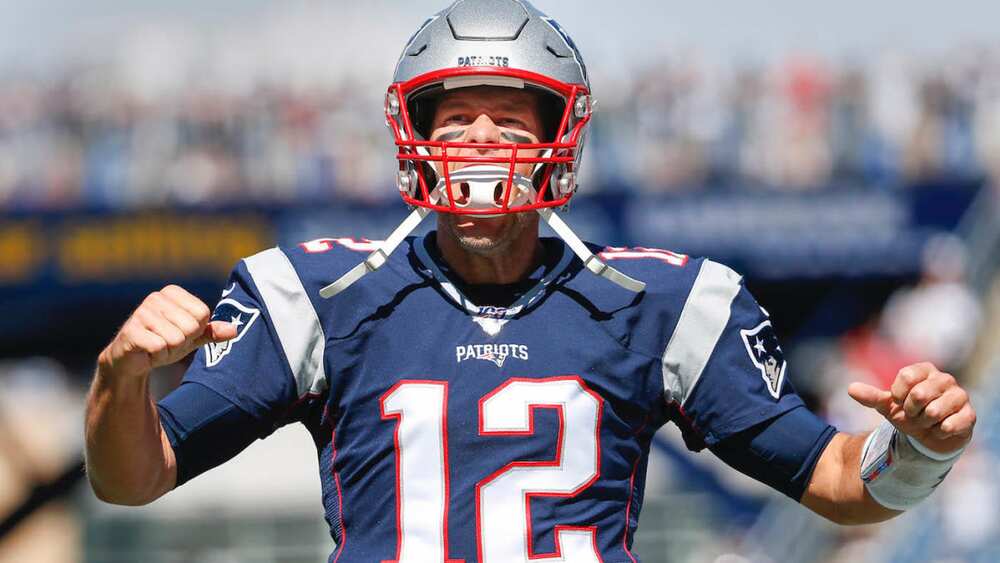 Tom Brady has the 7th highest paid NFL player contract. The New England Patriots quarterback's deal for the upcoming season is valued at $14million for the base salary and $13,000 in the form of bonuses. Tom Brady is known as one of the most real kickers who can excel very well in the five major categories where players can do pretty well in.
If he comes top in any of those categories, he will receive an additional $1 million in the form of incentives. This means that Tom Brady has the opportunity to make an extra $5 million if he does well in all five categories.
8. Derek Carr
Team: Oakland Raider | Salary: $25 million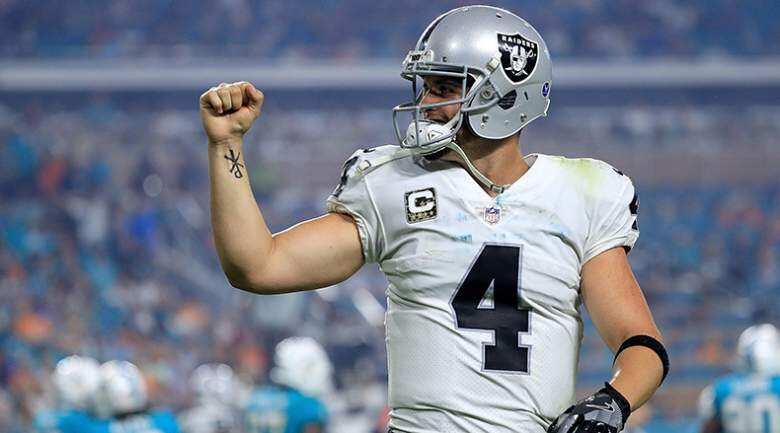 One of the highest-paid NFL players and Oakland Raiders quarterback, Derek Carr, has been having a bump in the 2019-2020 seasons pay. For the 2019 season, he had a guaranteed salary of $19 million.
The news of his guaranteed pay came in as great relief to Derek and his fans since John Gruden was considering relocating him to another team. Luckily, he is back for another season in the Oakland Raiders with a total of $25,005,000 for both the base salary and bonuses.
9. Drew Brees
Team: New Orleans Saints | Salary: $25 million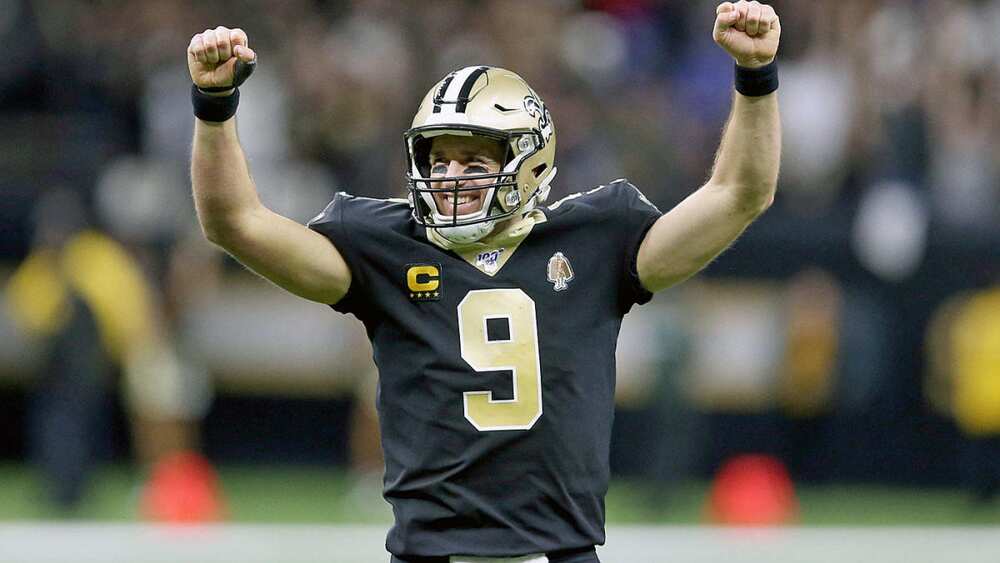 Drew Brees, New Orleans Saints quarterback, is back to the NFL for the 2019-2020 seasons after signing a contract worth $22.7 million. The entire pay totals to $25 million after including the amount he makes in the form of bonuses. This makes him one of the highest-paid NFL players of all time in the ninth position.
If Drew Brees opts to put off his retirement and continue playing for New Orleans, he is bound to attain a cap salary of $15.9 million for 2020 and $5.4 million for 2021. On the other hand, if he opts to leave the team, the Saints will be left with these cap figures.
10. Andrew Luck
Team: Indianapolis Colts | Salary: $ 24.5 million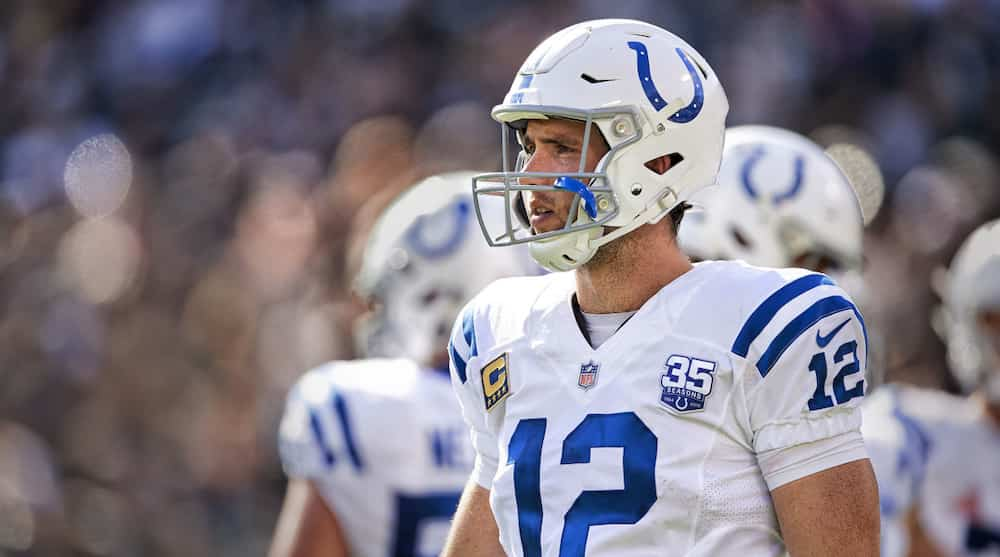 In 2016, quarterback Andrew Luck signed a deal with the Indianapolis Colts that was valued at $22, 970,000 with a guarantee of $47 million. His average salary stands at $24.594 million, thus making him the 10th top paid NFL player.
In 2015, Andrew's season was shortened by injuries while he was out for the entire 2017 season. Upon coming back, Luck threw 39 touchdowns, thus leading the Indianapolis Colts to a playoff berth. This is evidence as to why he has a slot in the list of the highest-paid National Football League players.
11. Khalil Mack
Team: Chicago Bears | Salary: $23.5 million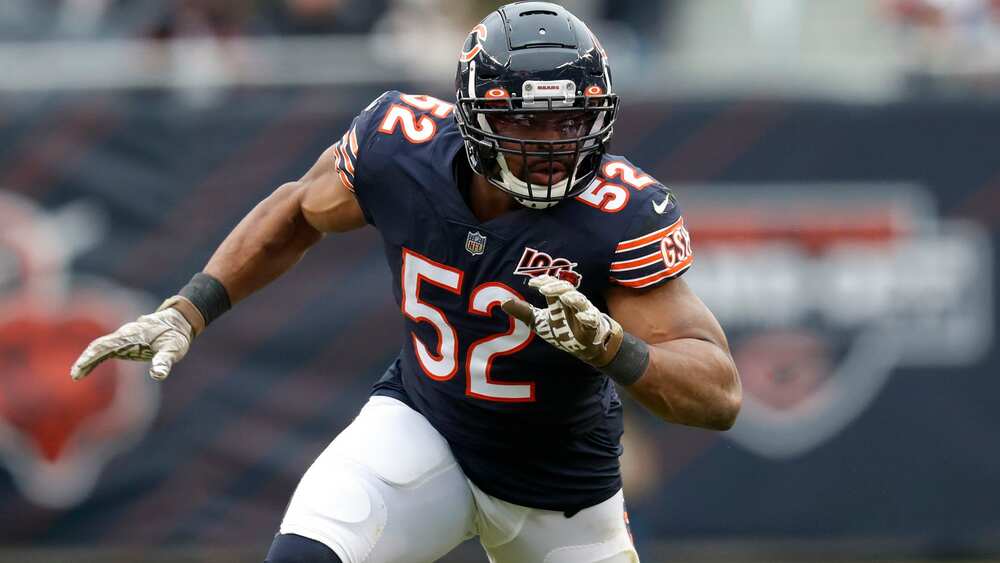 In 2018, Khalil Mack, who serves as the Chicago Bears Offensive Line Backer, entered into a 6-years contract valued at $141 million over the six years in agreement. Some of the other benefits that Khalil
Mack is bound to receive from the deal are $60 million guaranteed pay, $2.3 million roster bonus, $200,000 restructuring bonus with $13 million for his base salary. Apart from the above, the deal also offered him a signing bonus of $34 million and $23.5 million as his average annual salary.
READ ALSO: 10 most expensive SUVs in 2020
12. Alex Smith
Team: Washington Redskins | Salary: $23.5 million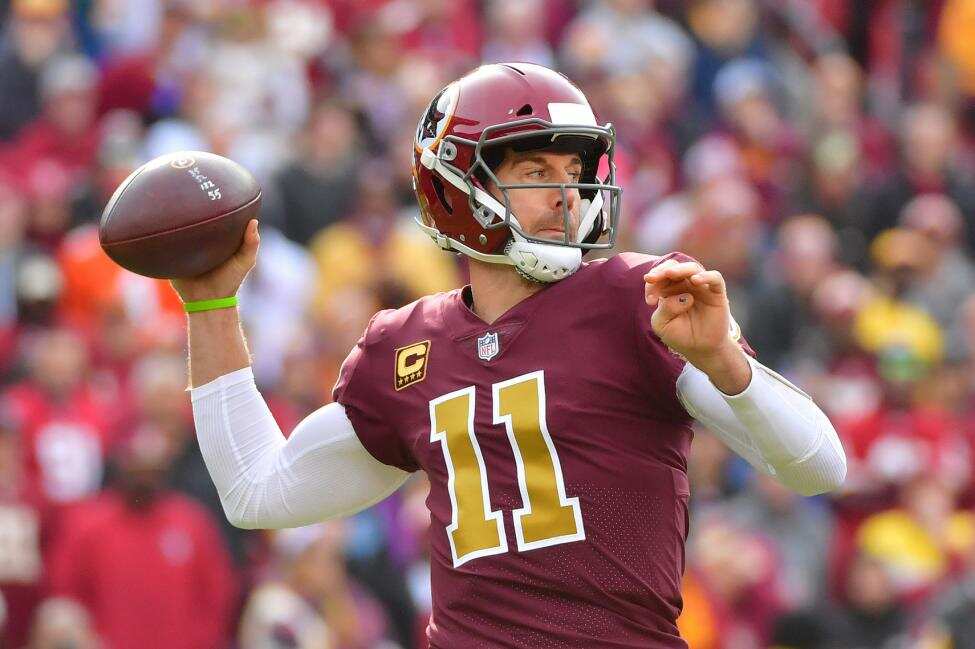 Alex Smith is one of the highest-paid NFL players of all time who serves as the Washington Redskins quarterback. Alex currently extended his contract, and for the 2019 season, he received a base salary of $15 million and $16 million for 2020.
With the contract extension, Alex also gets to pocket $22.5 million as his average annual salary. For the 2019-2020 seasons, the average yearly pay, together with the bonuses, gives him a total of $23.5 million.
13. Ben Roethlisberger
Team: Pittsburgh Steelers | Salary: 23.2 million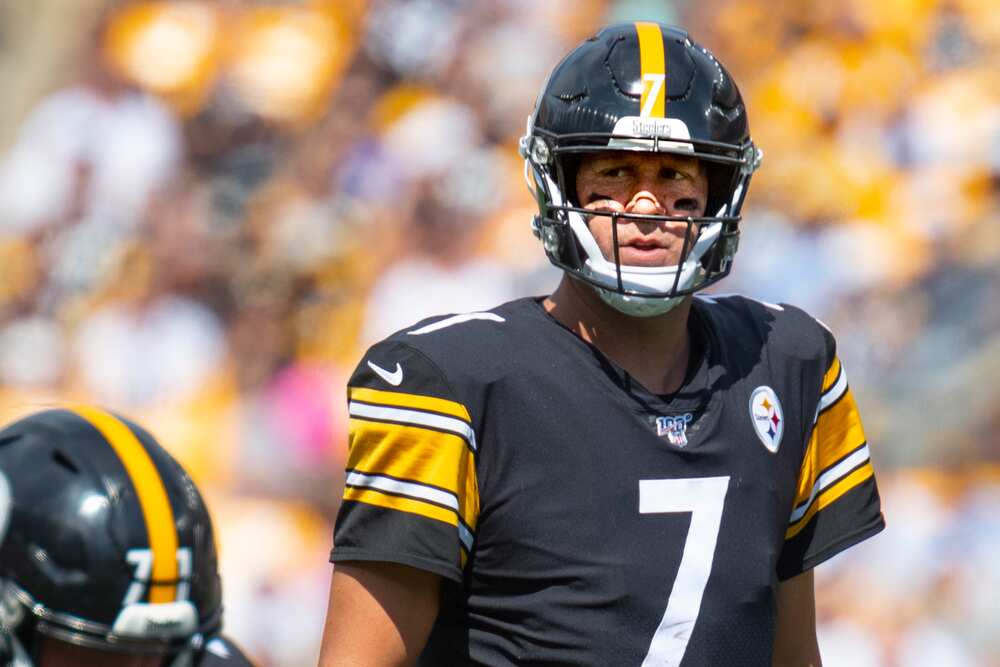 Ben, Pittsburgh Steelers quarterback, missed the 2018 playoffs, but when he came back, he threw 5,129 yards in the air together with 34 touchdowns. As a result, the team rewarded him with a contract extension for 2019 and beyond.
As per the contract, Ben attains $12 million as base salary, a roster bonus of $5million, and a $6.2 million signing bonus.
14. Cam Newton
Team: Carolina Panthers | Salary: $23.2 million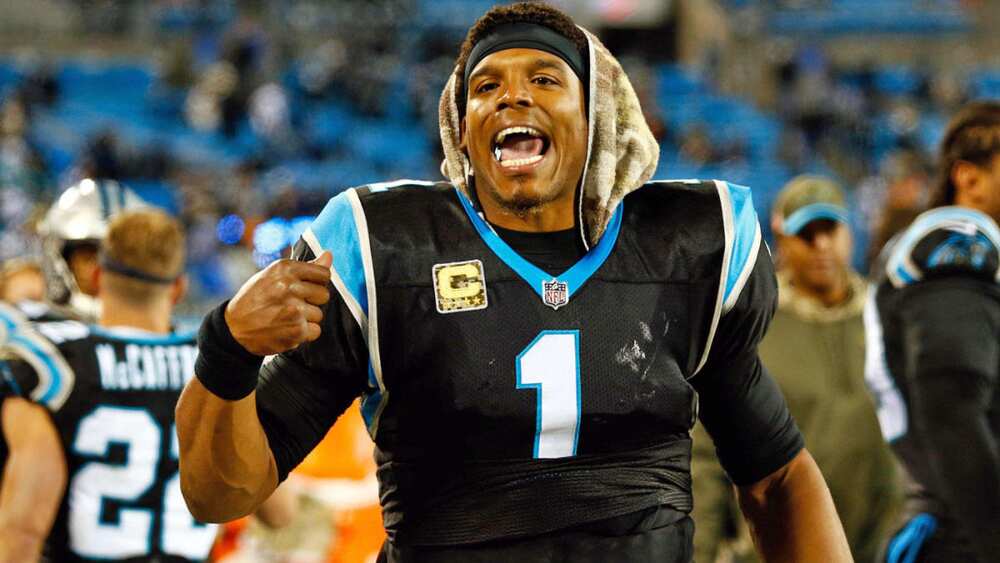 Carolina Panthers quarterback, Cam Newton just entered the 4th year of his 5-years contract. Some of the benefits that Newton will continue to enjoy as per the agreement are $16.2million base salary, $6.5 million prorated bonus, $500,000 workout pay with $23.2 million cap salary.
For the 2020-2021 seasons, Newton's deal stipulates that he will receive a base salary of $18.6 million, $8.6 million for his prorated bonus, and $2.1 million for his workout bonus.
15. Philip Rivers
Team: Los Angeles Chargers | Salary: $23 million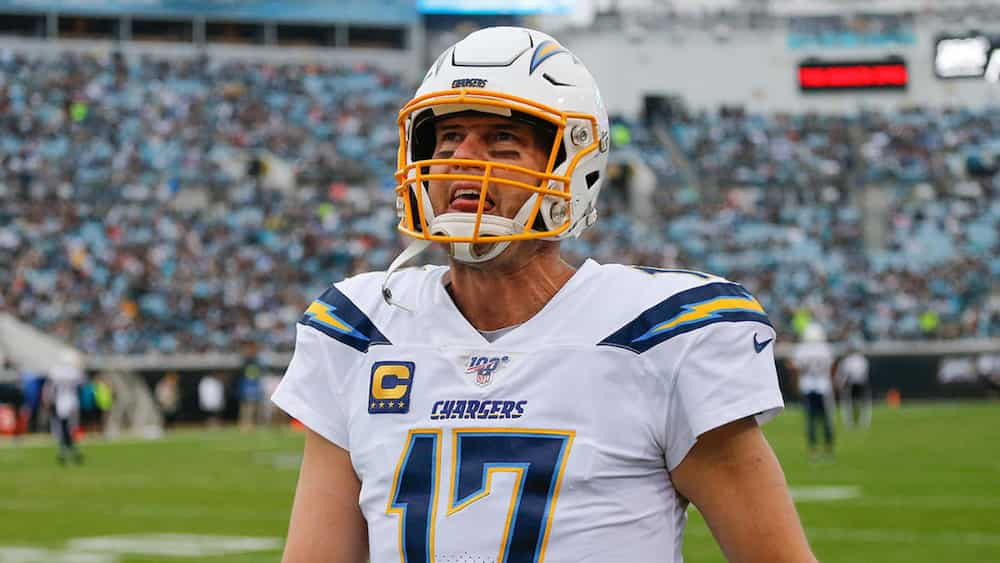 Philip serves as the Los Angeles Chargers quarterback who signed a 4-years contract with the team. As of 2019, his base salary was valued at $11 million, $5 million for roster bonus, and $4.5 million prorated bonus with $23 million cap salary.
The highest-paid NFL players receive quite a decent amount for the time they spend on the court. The additional bonuses from each contract come in handy in raising their total earnings.
READ ALSO: 12 most expensive wedding venues in the world
Source: KAMI.com.gh