The Commission of Elections (Comelec) and the National Board of Canvassers (NBOC) is planning to proclaim the 12 senators and partylists that made the cut, today at 3pm.
10 days after the polls, the new members of the higher lawmaking body and representatives of party-list groups will be proclaimed and will assume their duties next month. The poll body is expected to announce the 12 winning senators and partylist groups at 3pm. Get live updates from KAMI.com.ph.
7:30 PM: Comelec and NBOC adjourns after proclaiming partylists.
7:26 PM: Gabriela contests number of seats given to them.
7:25 PM: Magdalo - 1 seat; Una ang edukasyon - 1 seat; Manila teachers - 1 seat; Kusug Tausug - 1 seat; Aangat tayo - 1 seat; Agbiag - 1 seat
7:23 PM: DIWA - 1 seat; TUCP - 1 seat; Abang Lingkod - 1 seat; LPGMA - 1 seat; ALONA - 1 seat; 1-Sagip - 1 seat; Butil Farmers' Party - 1 seat; ACTS-OFW - 1 seat; Ang Kabuhayan - 1 seat; Angkla - 1 seat; Mata - 1 seat; 1-CARE - 1 seat; ANAC-IP - 1 seat; ABS - 1 seat; Kabataan - 1 seat; Bagong Henerasyon - 1 seat; Aasenso - 1 seat; SVP - 1 seat;
7:12 PM: KABAYAN gets 2 seats.
7:11 PM: Senior Citizens' Partylist gets 2 seats.
7:11 PM: ACT-Teachers' Partylist bags 2 seat.
7:09 PM: 1-PACMAN gets 2 seats.
7:06 PM: Gabriela Women's Party gets 2 seats in Congress.
7:05 PM: Ako Bicol partylist gets 3 seats.
7:03 PM: An Waray partylist filed a petition to halt proclamation.
6:53 PM: COMELEC Chairman Legal Head Atty. Nesrin Cali opened the ceremony.
6:44 PM: Representatives advised to stand up and wait to be acknowledged.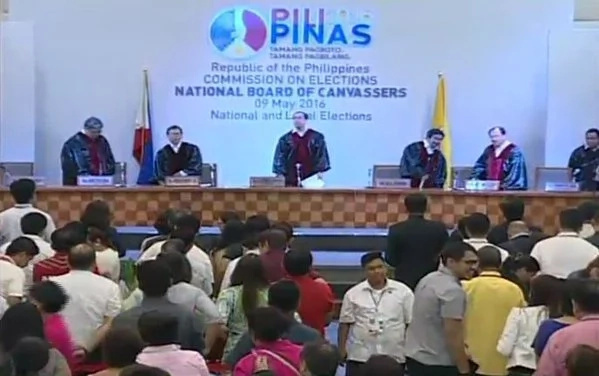 5:58 PM: Proclamation of 59 representatives of winning party-list groups at 6 p.m.
5:41 PM: Manny Pacquaio: Death penalty is biblical.
5:26 PM: Sen. De Lima abhors death penalty and shoot-to-kill order.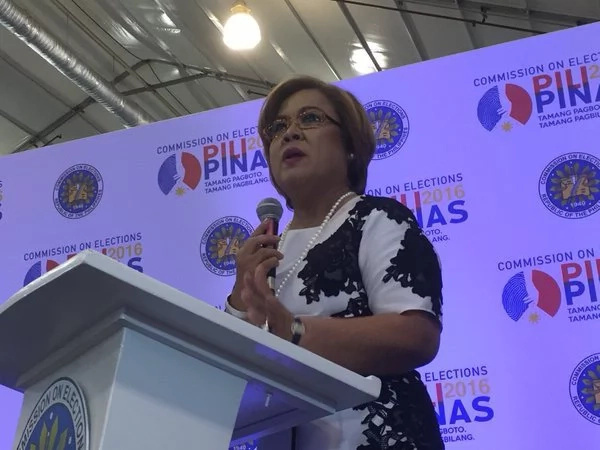 5:17 PM: Sen. Bongbong Marcos to file complaint against Smartmatic's Marlon Garcia for violation of RA 9369 or Automated Election System Law.
5:00 PM: Sen. Joel Villanueva, Manny Pacquiao supports death penalty for heinous crime.
4:57 PM: Joel Villanueva to focus on job creation; Manny Pacquiao will focus on legislative work.
4:54 PM: Manny Pacquiao trends in Twitter. People distaste win.
4:53 PM: Sen-elect Pacquiao on 100% attendance in Senate: Hindi naman sa attendance 'yan kundi sa performance.
4:47 PM: 13th placer Francis Tolentino fails to obtain TRO for proclamation of senators.
4:37 PM: 12 senators proclaimed.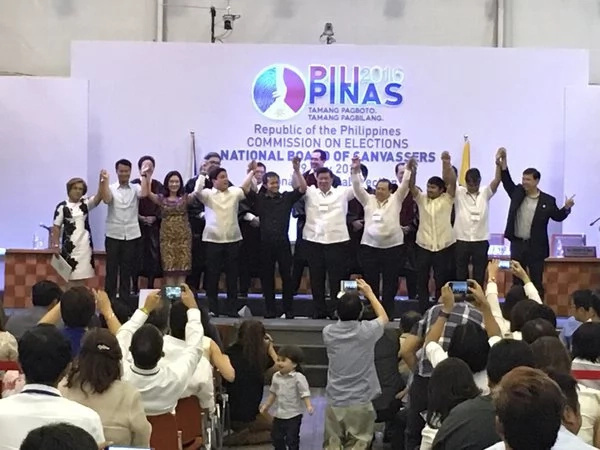 4:30 PM: Former DOJ secretary Leila De Lima proclaimed as senator.
4:28 PM: Ralph Recto to return to the senate.
4:28 PM: Win Gatchalian proclaimed as senator.
4:26 PM: Risa Hontiveros proclaimed as senator.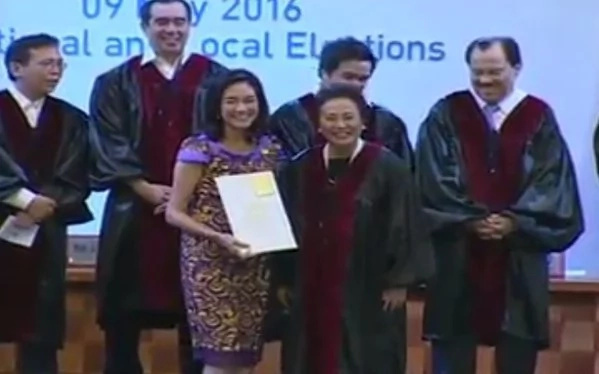 4:23 PM: Sen. Francis Pangilinan proclaimed as senator.
4:20 PM: Manny Pacquiao gets a hilarious introduction when proclaimed as senator.
4:17 PM: Juan Miguel Zubiri proclaimed as senator.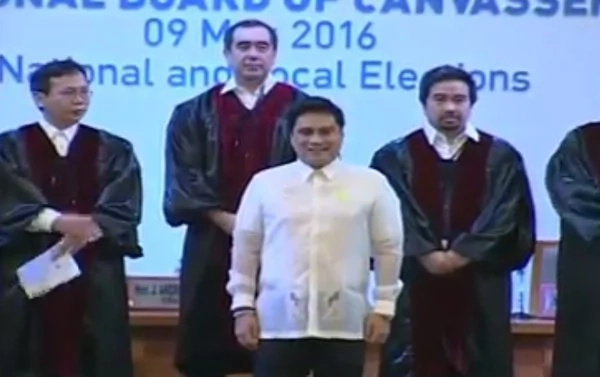 4:15 PM: Richard "Dick" Gordon proclaimed as senator after Tito Sotton, Ping Lacson MIA.
4:12 PM: TESDAMan Joel Villanueva proclaimed as senator.
4:10 PM: Frank Drilon officially proclaimed as senator.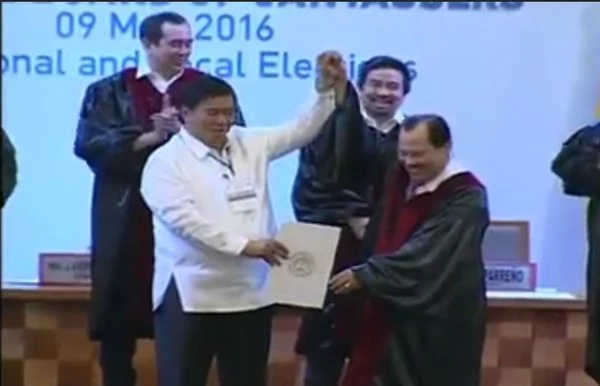 4:00 PM: After failing re-election, Sen. Serge Osmeña says he will go fishing. Sen. TG Guingona says he will focus of business and private life.
3:58 PM: Bautista: Difference between no.12 and no.13: 1, 332, 972 votes
3: 48 PM: Comelec chair acknowledges wins of recent 2016 presidential elections: fastest transmission and high turn out votes.
3:45 PM: Andres Bautista cites and congratulates Commissioner Christian Lim for May 9 polls.
3:43 PM: We wanted to veer away from personality and popularity-based politics. - Andres Bautista
3:35 PM: Comelec chair Andres Bautista addressing senators, media, and guests.
3:33 PM: National Anthem led by Comelec chorale.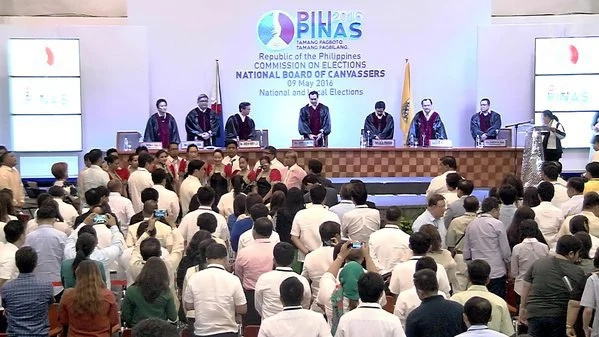 3:25 PM: Senators' proclamation started with prayers.
3:24 PM: Panfilo Lacson and Tito Sotto has not arrive yet to complete the magic 12 for their formal proclamation.
3:16 PM: Boxing champ Manny Pacquiao arrives at PICC.
3:13 PM: Sen. Ralph Recto arrives at proclamation.
3:02 PM: Senators-elect Joel Villanueva and Richard Gordon arrive for proclamation at PICC Forum
2:52 PM: Former Senators Migz Zubiri and Francis Pangilinan arrive at PICC.
2:47 PM: Representative Win Gatchalian arrives for proclamation.
2:42 PM: Senate president and 1st placer Franklin Drilon second to arrive for proclamation.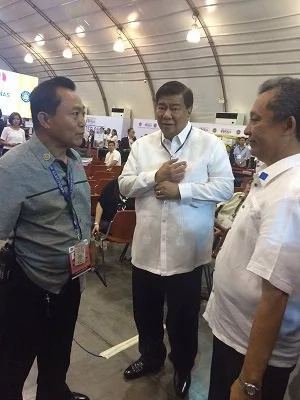 2:39 PM: Senator-elect Leila De Lima (12th place) arrives at PICC for proclamation amid Tolentino's pursuit of TRO.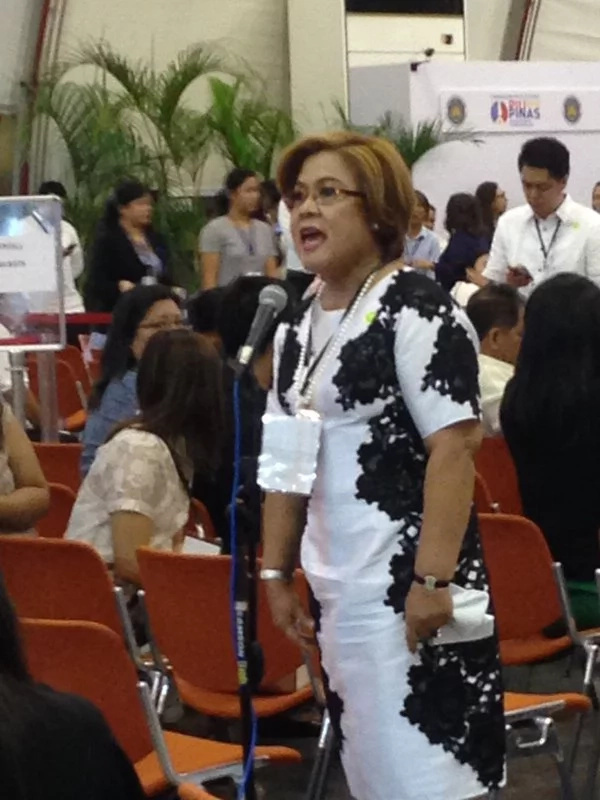 2:11 PM: Comelec to obey possible TRO on proclamation of 10th-12th senators filed by 13th placer Francis Tolentino.
1:53 PM: The final 12 senators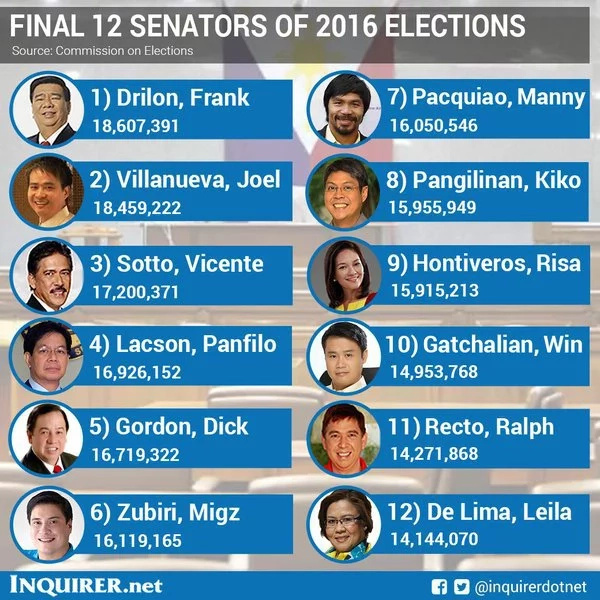 1:30 PM: Comelec ready for the proclamation of 12 new senators later at 3pm and party-lists at 6 pm
12:00 PM: The Commission of Elections is planning to proclaim 12 senators today.
Source: Kami.com.ph