Though the Reds consider presumptive President and Davao City Mayor Rodrigo "Digong" Duterte as open for cooperation, it said that "the revolutionary forces will continue to relentlessly advance the people's armed resistance and democratic mass struggles."
 The Communist Party of the Philippines, whose guerilla war against the state is deemed to be the longest in Southeast Asia, released Sunday, May 15, a statement that says "there will be no honeymoon with the Duterte regime."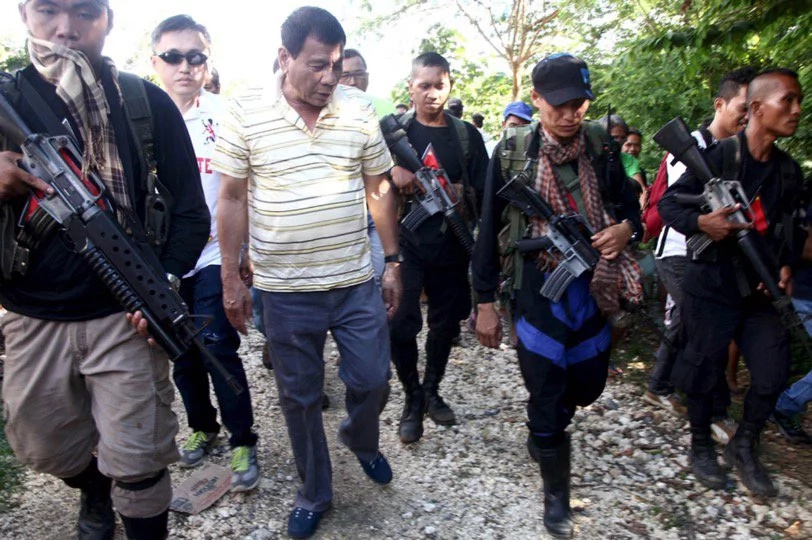 "While open to cooperation and alliance, they must relentlessly criticize and oppose any and all anti-people and pro-imperialist policy and measure," the statement said, assuring that the Reds will continue fighting against anti-people and pro-imperialist policies.
The CPP commends Davao City Mayor Duterte's win in the presidential race.
"Duterte strongly attacked the Aquino regime and presented himself as an anti-thesis of the oligarchic and cacique rule, keenly aware of the Filipino people's profound hatred of the Aquino regime and its six years of corruption, mendacity, puppetry and wholesale failure to address the needs of the Filipino people," it said.
The CCP said that Duterte and Jose Maria Sison, founder of the Communist Party of the Philippines, "can forge a plan for accelerated peace negotiations with the aim of forging comprehensive agreements addressing the substantive issues in a matter of a few months."
The CCP also made it clear that they are not closing doors on mutual ceasefire proposal during the peace negotiations period, though they still expect the incoming president to "recognize and uphold all standing agreements signed by the NDFP and the GRP over the past 20 years."
Some of these agreements are The Hague Joint Declaration of 1992, the framework and anchor of the negotiations, the Joint Agreement on Safety and Immunity Guarantees (JASIG), and the Comprehensive Agreement on Respect for Human Rights and International Humanitarian Law (CARHRIHL) of 1998.
Source: Kami.com.ph