Society Is Still Beautiful -Says The Mother Of Decapitated Girl
HIGHLIGHT: "Please keep trusting people because society is still beautiful."
The mother of "Little Light Bulb" had an inspiring view of the world even after suffering from brutal injustice.
Claire Wang, 36, posted several messages on her Facebook now being shared and devoured by the world.
Her posts the day after her daughter's killing, written in Chinese read:
"Please keep trusting people because society is still beautiful."
"Please give your dearest family members a hug. That would be the most comforting and caring thing you could do for us."
"Fortunately, I had held you tightly and told you I loved you every day"
She also shared about her daughter's last few moments:
"This morning, Little Light Bulb got up earlier than usual and told me happily that she was early enough to say 'bye bye' to her older sister as she left for school"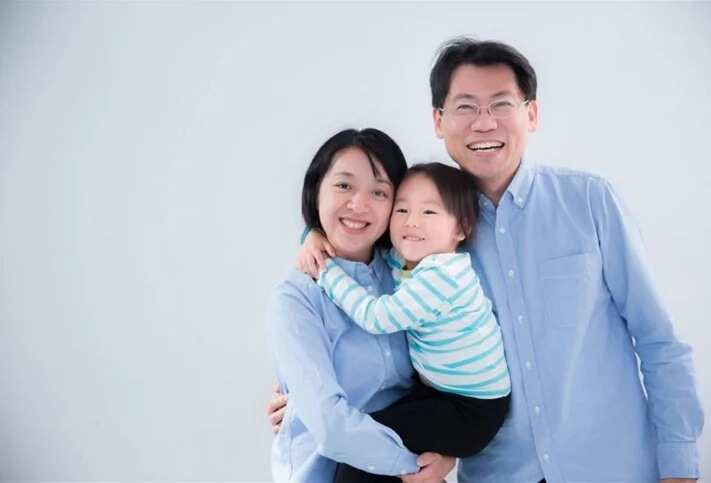 On Monday, March 28, Little Light Bulb (real identity protected on news), was riding her bicycle with her mother on the way to a train station to meet her other siblings and grandfather, when a man grabbed and beheaded her.
In a report by NBC News, the Taipei Police Investigation unit said,  "The suspect slashed the girl's neck with a cleaver...Her mother was next to her when this occurred, and she struggled with the suspect to try to stop him. But the suspect was too strong and she could not stop him. The mother screamed for help and passersby rushed over to subdue the suspect, but it was too late. The child already died."
The suspect mobbed by locals and immediately arrested, was identified as Wang Ching-yu, 33-year-old. Reportedly, he bought the cleaver knife earlier that day and had already been admitted in a psychiatric hospital two years ago. Records also show drug offenses.
While the killing of the four-year-old girl has spurred international outrage, Claire Wang had remained calm and emanated peace in her statements.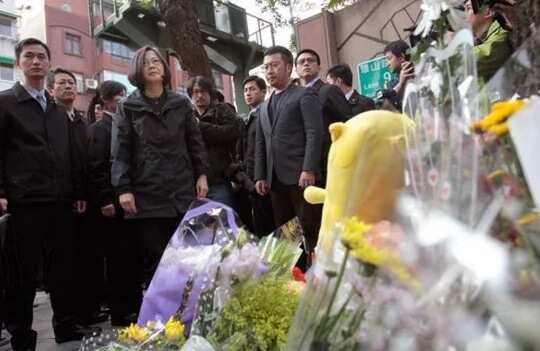 Focus Taiwan report quoted, "People can express their grief, their emotions, and think about her in this room, but I really hope there will be no criticisms, no hate, no anger."
"I really hope that at the very end, her heart was filled only with beautiful memories of the world," Wang said.
The incident had also resulted to a rally espousing death penalty.
Yesterday, the Wangs have moved the wake in a funeral home for public visitation, since people have flocked to the street where the crime took place.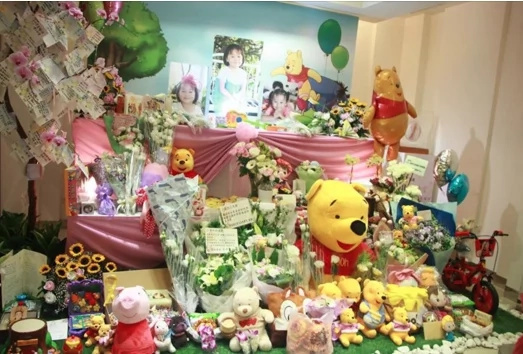 Photo Credits 
Source: KAMI.com.gh