Vanessa Laine Bryant has been in the limelight for her beauty, modeling career, and, more importantly, being the wife to the late Kobe. She was leading a happy and peaceful life until death struck her family on January 26, 2020. The entire world went into mourning for losing a great star and other innocent and loved souls.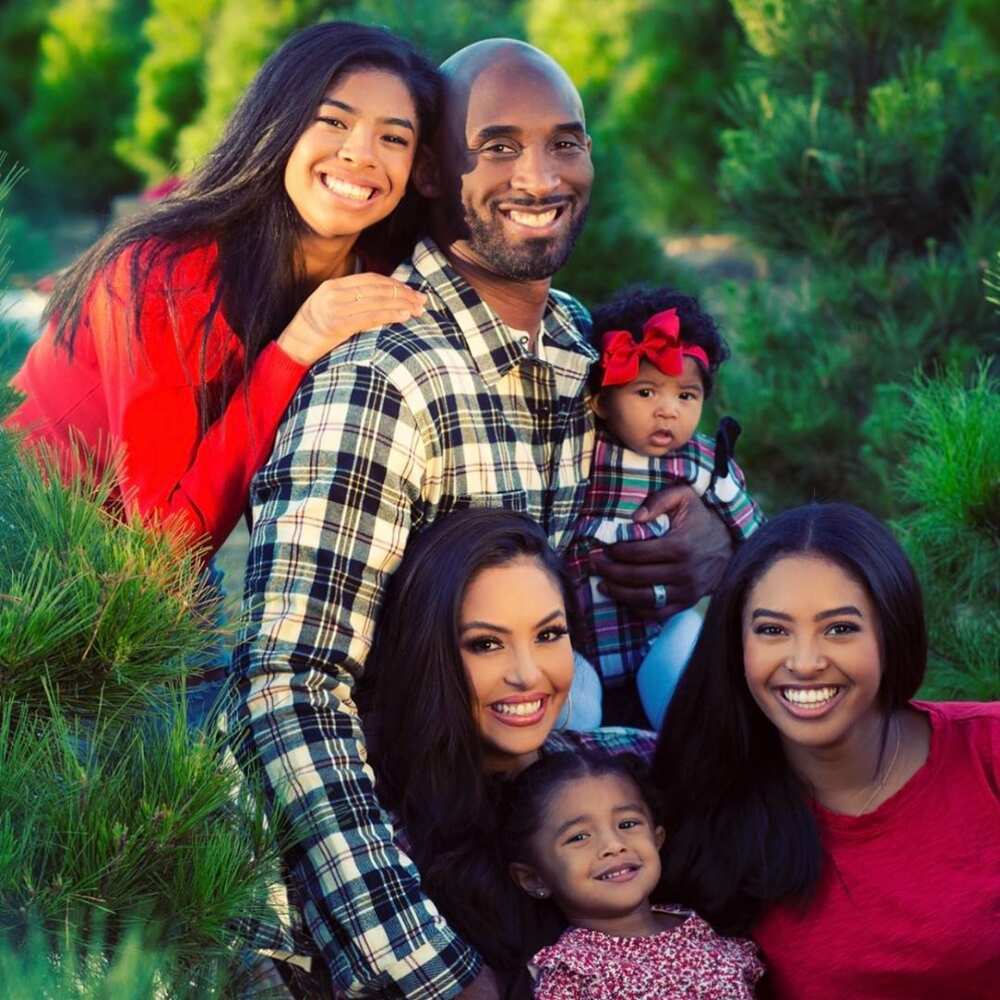 For her, words could not describe her loss; she lost her husband and daughter, both in one day. Kobe was a basketball star and their daughter, Gianna; was a rising star as well. The future seemed bright for them all, but fate had it different. Vanessa has worked as a model and has always had a soft spot for art, where she has featured in films such as Colombiana and Man on Fire.
Profile summary
Birth name: Vanessa Cornejo Urbieta Laine
Year of birth: May 5, 1982
Vanessa Laine Bryant age: 37 years
Gender: Female
Marital status: Widow
Nationality: American
Vanessa Laine Bryant ethnic background: Mixed
Instagram: vanessabryant
Early life
The beauty was born on May 5, 1982, in California. Vanessa Laine Bryant's parents divorced when she was quite young. She has a sister called Sophia.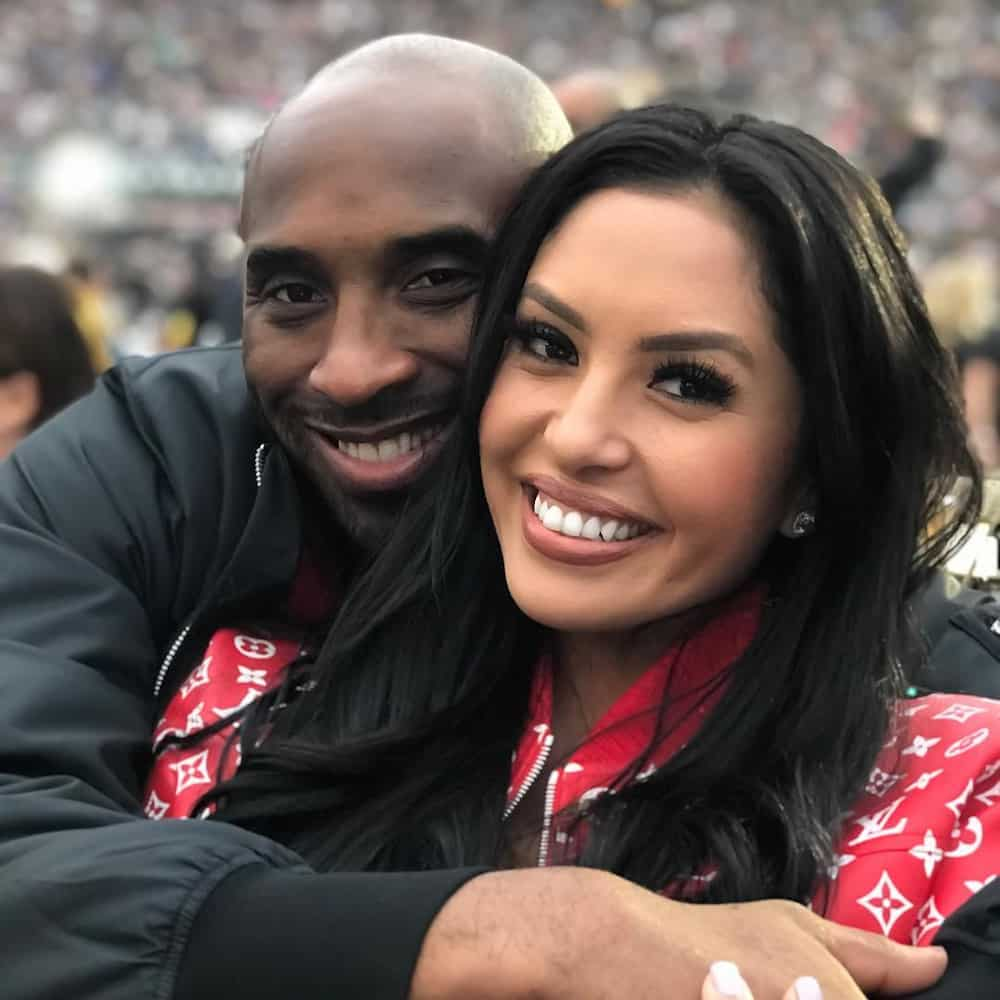 Education
Vanessa Laine Bryant education started at St. Boniface Parochial school. She later joined Marina High School where she met with the budding NBA player and fell in love at first sight. He proposed to her on her 18th birthday,and they made it public. She has to step aside from school and start homeschooling to keep off media attention.
Is Vanessa Bryant married?
Vanessa Laine Bryant husband was Kobe, who passed away in a helicopter crash early this year. They met when she was in high school, and on her 18th birthday, they announced their engagement. On April 18, 2001, the love birds got married, although Kobe's parents and sisters did not attend the wedding.
However, after the birth of their first daughter, the family reconciled and made peace with each other. Their marriage stood the test of time after Kobe was accused of assault. Also, in 2011, Vanessa filed for divorce and joint custody of their children after citing irreconcilable differences, but in January 2013, they called off their divorce proceedings and announced the same through their social media accounts.
Family
The couple was blessed with four daughters. Vanessa Laine Bryant children names are Natalia, the late Gianna, Bianka, and Capri. The late Gianna had an eye for sports, which had developed at an early age. She was following in her dad's footsteps.
Vanessa Laine Bryant pictures
Here are some of her lovely photos:
1. Couple goals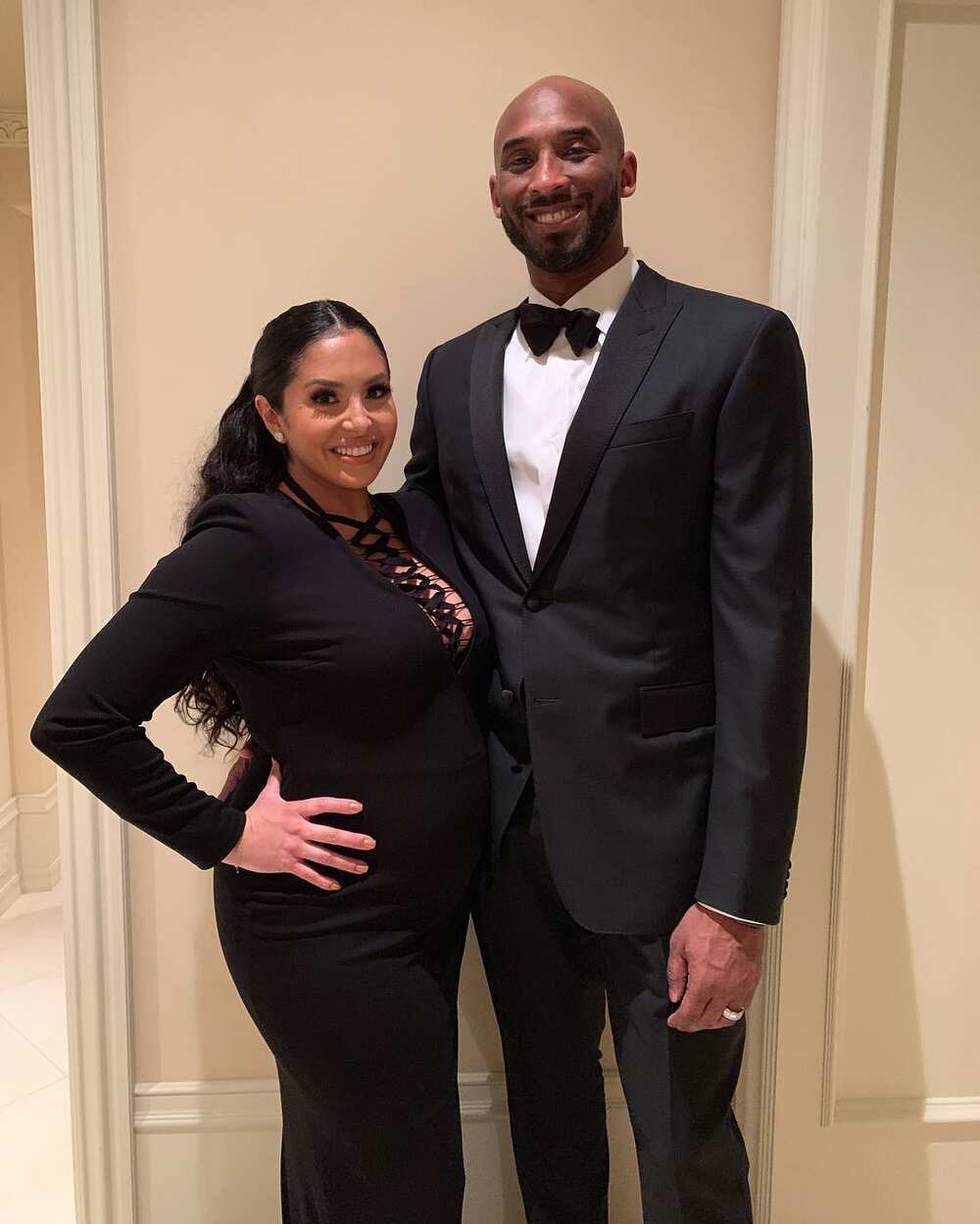 Despite having so much on her plate, including little ones to look after, she always spent time with the love of her life.
2. Family first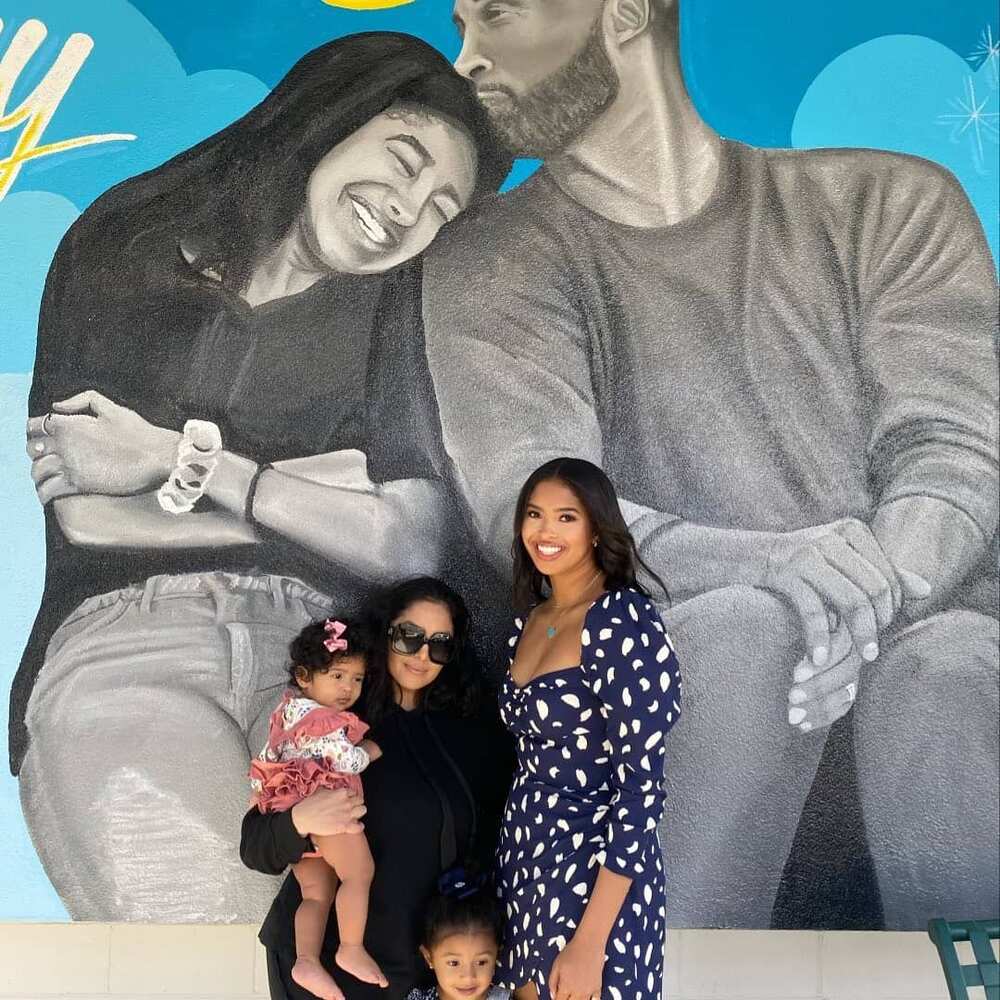 Even after losing the ones close at heart, their memories is something to hold close to the heart, and the beauty does it so well by taking pictures to create beautiful memories.
3. Pure mother's love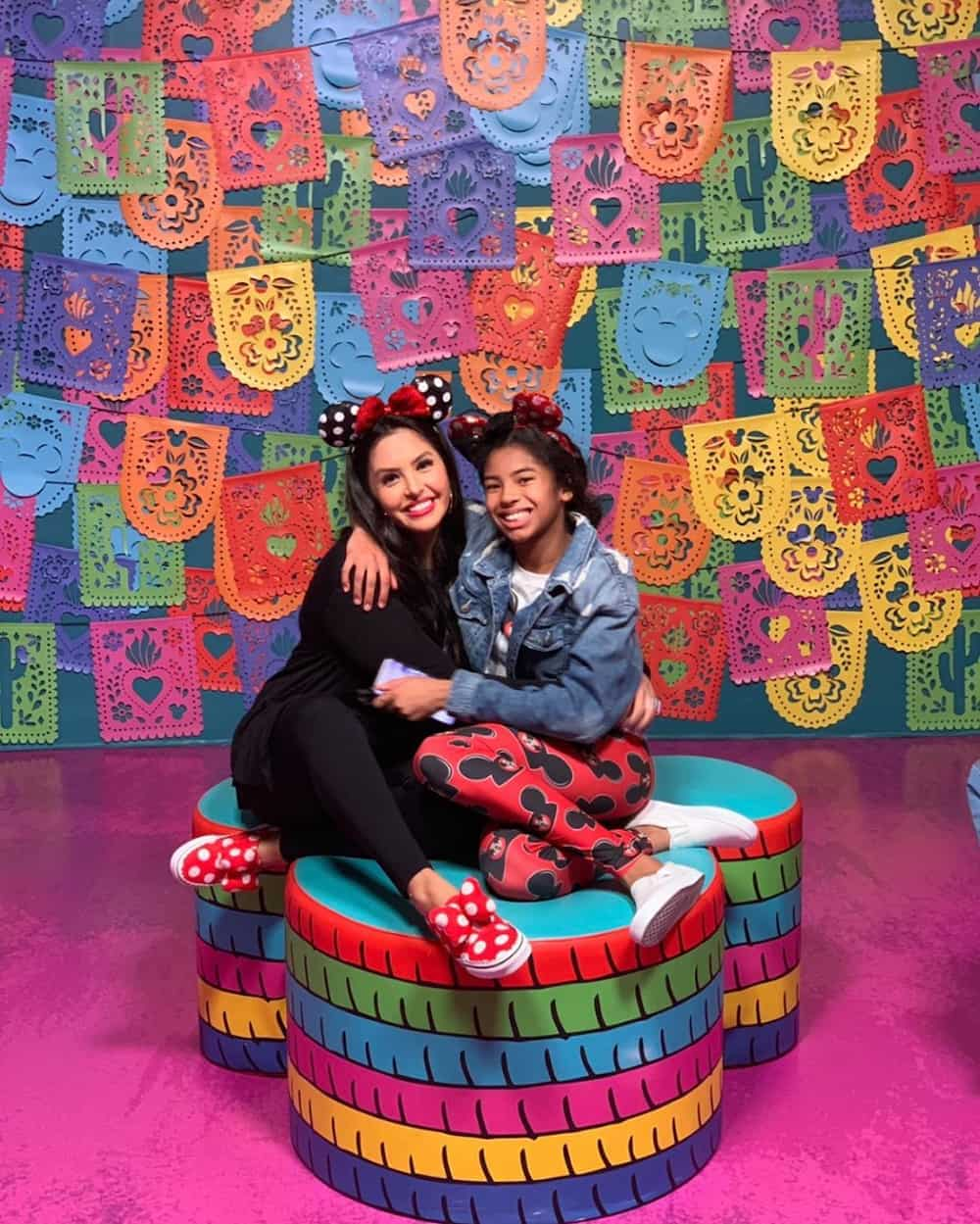 Nothing is as fulfilling as a mother-daughter bond, and the gorgeous Vanessa did it so well with her daughters by spending quality time.
4. Some alone time on Halloween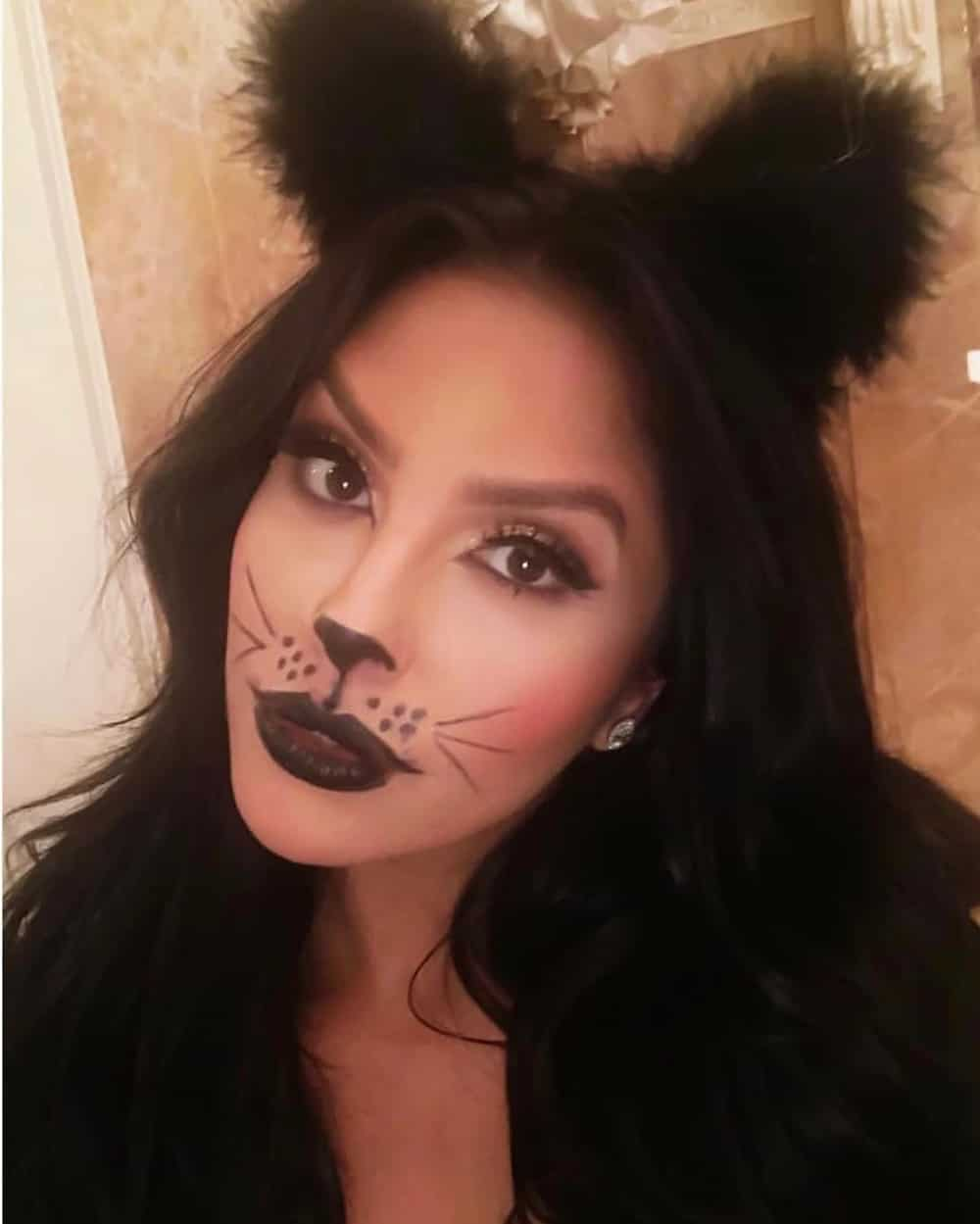 They say that all work and no play makes Jack a dull boy, and the beauty always makes sure that she has some alone time to make herself happy and relax.
Despite going through some rough patches in their marriage, she stood by her husband all through. For instance, she was by his side at a conference after he admitted to having relations with the woman that has accused him of assault. It was a true sign that Vanessa Laine Bryant and Kobe would fight for their marriage.
Speech
On February 24, 2020, she gave the most memorable and touching tributes to her late husband and daughter during their memorial. Many fans responded in admiration to Vanessa Laine Bryant speech that depicted strength and grace amidst all the pain.
How much is Vanessa Bryant worth?
The beauty has accumulated much wealth from her career over the years. She is estimated to have a net worth of about $600 million as of 2020.
READ ALSO: Jun Ji Hyun bio: age, height, kids, husband
Vanessa Laine Bryant latest news
A few days ago, Los Angeles County Sheriff, Alex Villanueva disclosed that eight of his deputies had taken pictures of the helicopter crash scene and shared. He also stated that the accused officers are under investigation, and the images have been deleted.
Vanessa, through her lawyer, released a statement saying that the deputies accused of sharing the helicopter crash photos should be punished for their actions and their identities brought to light.
READ ALSO: Choi Joon-hyuk bio, age, net worth, baby, wedding
Vanessa Laine Bryant has undergone significant loss in the past few months after losing two of her most treasured people in life. She, however, has a strong support system to see her through the sad moments in life.
READ ALSO: Lee Jong Suk bio: TV shows, awards, age, who is he currently dating?