Elizabeth Warren is a renowned and powerful woman in the USA. Her intellectual capability saw her play a vital role during the recession in 2008 when she made her debut in politics. In 2019, she became even popular after announcing her race towards White House.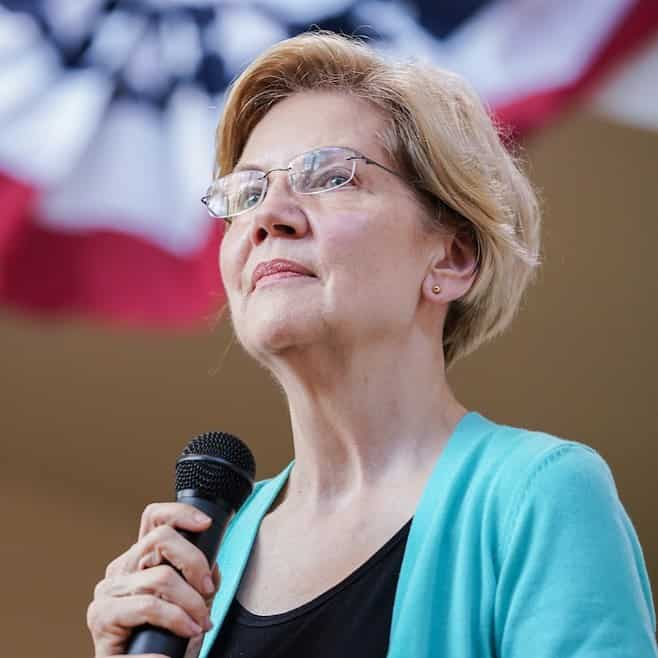 On March 5, 2020, she ended her dream of becoming the next President of America after she dropped out of the race. However, she made it clear that she will continue to be vocal in what she believes in and uphold her policies.
Profile summary
Full names: Elizabeth Warren
Elizabeth Warren birthday: June 22, 1949
Elizabeth Warren age: 70 years
Gender: Female
Career: Politician
Elizabeth Warren twitter: @ewarren
Early life
She was born on June 22, 1949, in the United States to her parents Donald Jones Herring and Pauline. She has three siblings. Part of her early years, she was raised in Norman, and later on, they moved to Oklahoma City. At 12 years of age, her father suffered from a heart attack, which saw the family incurring a high medical bill since their mum was the sole breadwinner.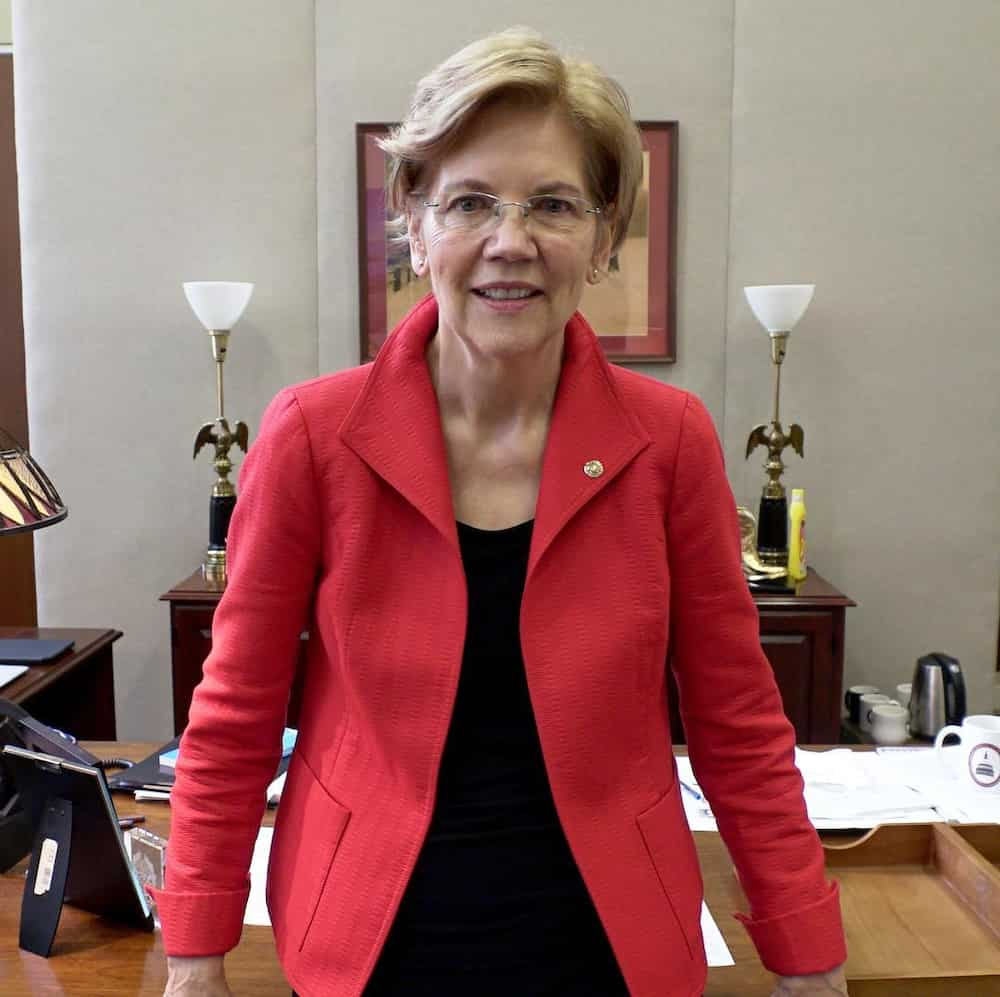 As a result, the loan issuer took their vehicle for failure to pay up, and at only 13 years of age, she started working at her aunt's food business as a waitress.
Elizabeth Warren education
She attended Northwest Classen High School and later enrolled at George Washington University. She dropped out before completion to get married to Jim Warren, and the couple moved to Houston, where Jim worked at IBM as NASA's subcontractor.
She enrolled at the University of Houston, where she graduated with a Bachelor of Science degree in speech pathology & audiology in 1970. She proceeded with her education at Rutgers University in the Newark School of law.
Elizabeth Warren husband
In 1978, she and Jim Warren divorced. She re-married in 1980 to Bruce H Mann, a law professor. Elizabeth Warren children are Amelia Warren Tyagi and Alexander Warren.
Career
After completing her studies at the University of George Washington, she started teaching in public schools that had children with various disabilities. She also taught law at Rutgers University and Houston University. She commenced her career at the University of Texas School of law as part-time lecturer and later took up full-time classes.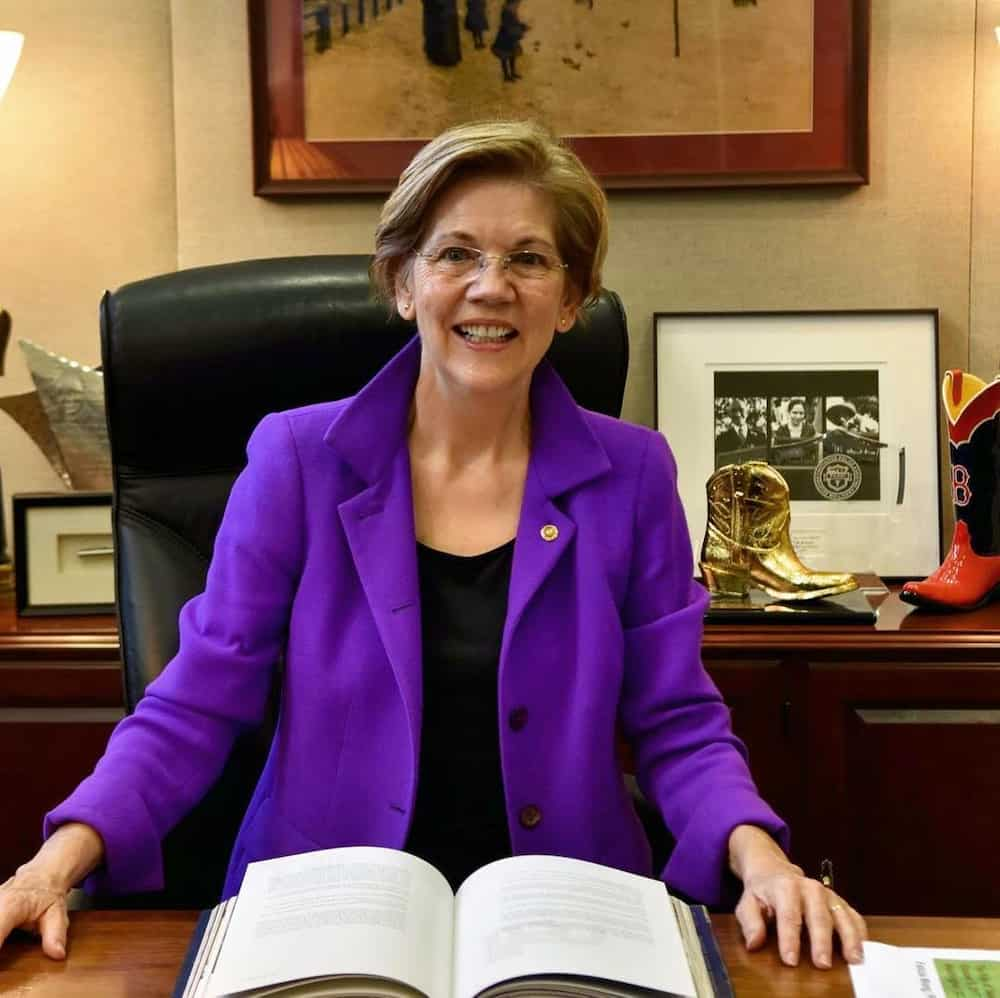 She has also taught at the University of Michigan, the University of Pennsylvania and Harvard University. Her specialty was mostly bankruptcy law. As a result of her competence in the field, she received various roles in advisory commissions such as the National Bankruptcy Review Commission, among many more.
Political career
Her debut into politics came in 2008 when there was a great recession in the country. The then-Senate majority leader, Harry Reid, appointed her to a Congressional Oversight Panel that comprised of five people to execute the Emergency Economic Stabilization Act that had been implemented.
After a successful accomplishment of the task, the Dodd-Frank Wall Street Reform & Consumer Protection, a watchdog group that Warren had been pushing for years, was passed by Congress.
Elizabeth Warren Republican
In 2011, she declared her commitment to run for the U.S Senate seat, and in November 2012, she took the seat from Senator Scott Brown and became the first woman hailing from Massachusetts to be elected to the U.S Senate.
Presidential race 2020
Early last year, she announced that she would be competing for the most powerful seat in the United States of America. However, on March 5, according to Elizabeth Warren polls results, she officially ended her campaign, leaving Bernie Sanders and Joe Biden as the Democratic candidates for the powerful seat. However, she stated that she would continue to be vocal.
Elizabeth Warren policies
Her policies are geared towards various crucial topics which include:
Abortion
Broadband access
Budget and taxes
Child care
Corporate reform
Corruption and influence
Criminal justice
Economy and jobs
Education
Energy and climate
Foreign policy
Guns
Health care
Housing
Immigration
LGBT rights
Opioid epidemic
Rural America
Trade and tariffs
Elizabeth Warren accomplishments
She has received various awards and achievements throughout her life, such as:
In 2009, she was named the Bostonian of the Year by the Boston Globe.
Awarded the Leila J. Robinson Award prepared by the Women's bar association of Massachusetts.
She was honored as the first Harvard professor to have won The Sacks Freund Teaching Award two times.
READ ALSO: Blac Chyna bio: age, height, kids, birthday, latest news
Elizabeth Warren net worth
She has accumulated much wealth throughout her career as an attorney and from her teaching career. She is estimated to have a net worth of about $12 million.
READ ALSO: Marian Rivera bio: age, net worth, daughter, is she married?
Elizabeth Warren has been at the forefront when it comes to the formulation of smart policies that are best for the country's economy. Those around her vividly experience her intellectual ability and leadership skills. Despite ending her presidential race, her role as a policy watchdog is even more influential.
READ ALSO: Pia Wurtzbach bio: age, height, current boyfriend, what did she do when she was Miss Universe?