Ed Sheeran is quite a sensation to the world for his inspiring and touching love songs that melt hearts. He and Cherry Seaborn have been together for quite some time, and their love is undeniable.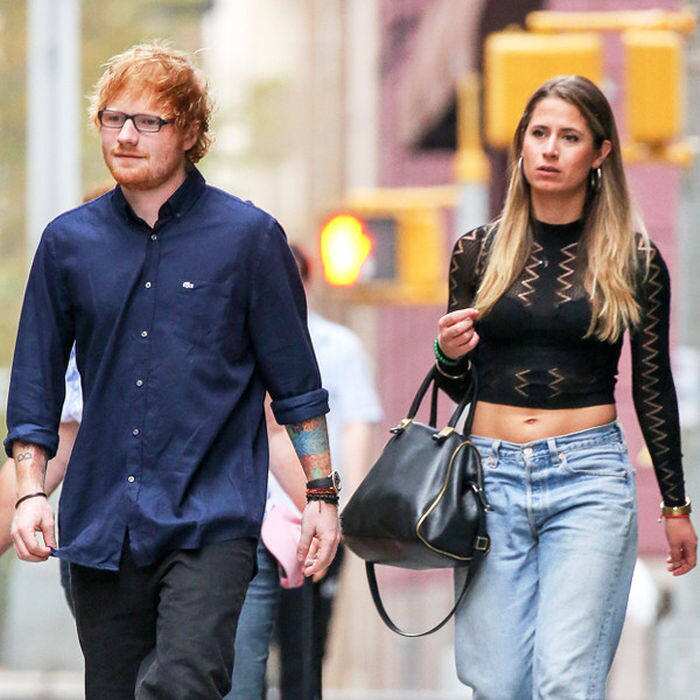 Most of his love songs depict his love life with his wife. Theirs is a romantic story, and the talented musician has been telling it all through his music. Here is a glimpse into her life story.
Profile summary
Ed Sheeran wife name: Cherry Seaborn
Year of birth: May 6, 1992
Ed Sheeran wife age: 27 years
Gender: Female
Marital status: Married
Cherry Seaborn height: 5' 6"
Early life
The beauty was born on May 6, 1992, to her parents Matthew Seaborn and Ann Lancaster. She has one brother known as Charlie Seaborn. She attended Thomas Mills High School together with her-now husband. She then joined Durham University in England to study for her bachelor's degree and later enrolled at Duke University in North Carolina in the USA for her Masters in Management Studies.
Career
According to her LinkedIn page, Ed Sheeran wife job is at Deloitte and Touche LLP as a manager. She started working in New York as a Consultant, Finance & Operations Risk from 2014 to 2016. She then moved to Deloitte LLP in London as a Senior Consultant, Risk Advisory from 2016 to 2018.
Hockey
The beauty has always been in love with sports and to be specific, hockey. Her interest goes way back in her early years in school. During her studies at Durham University, she led her hockey team during the British University Championships finals in both 2012 and 2013.
Interesting to note, she was selected as one of the team members who represented England's under 18 national team. She earned a silver and bronze medal for her great performances. He is a big fan of his wife's hockey career, as was spotted during a hockey training in December 2019.
Cherry Seaborn wedding
She married the love of her life, Edward Christopher Sheeran. They had been friends since their early school years. The popular singer had gone about and dated singer Ellie Goulding and his tour manager, Athina, before reconnecting with Cherry in 2015.
The pair had managed to keep their relationship a secret until Taylor Swift posted a photo with the pair kissing in the background. The couple was engaged in January 2018 and later held a private wedding in December of the same year.
Cherry Seaborn and Ed Sheeran
Their wedding was held in Ed's home in Suffolk. The guests were few, as it was limited to their family members and close people. Most celebrities were not in attendance, even Taylor Swift, but a bigger party was planned to accommodate them.
READ ALSO: D'Angelo Russell bio: age, net worth, trade, stats, height
Cherry Seaborn Instagram
The beauty prefers to lead a quiet and private life away from the public eye. It is unclear if she has an Instagram account. However, she has been spotted severally supporting her husband in events which is adorable.
READ ALSO: Manny Pacquiao bio: net worth, wife, height, what is his boxing record?
Cherry Seaborn has been supportive of her husband's rising career. She continues to inspire him in his music, as depicted in the many music videos, where he brings out their love story. Nonetheless, her husband has also been supportive of her as he took a break from his career to spend quality time with his loving wife.
READ ALSO: Reggie Jackson bio: age, height, net worth, stats, buyout