Sarah Sanders is a renowned US political adviser. She has previously held powerful positions such as the press secretary under President Trump from July 2017 to June 2019. Interesting to note, she was the third woman to hold that position.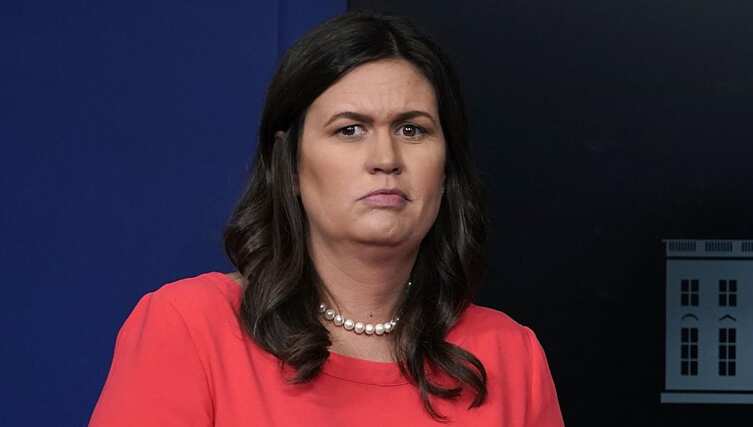 She had an early start in politics when she campaigned for her dad, Mike Huckabee, who won the governorship of Arkansas in 1996. She also served as the national political director for her dad's 2008 presidential bid.
Profile summary
Full names: Sarah Elizabeth Sanders
Year of birth: August 13, 1982
Age: 37 years
Gender: Female
Career: Press secretary
Marital status: Married
Sarah Sanders Twitter: @SarahHuckabee
Instagram: sarah_h_sanders
Early life
She was born on August 13, 1982, to her father Mike Huckabee and mother Janet in Hope, Arkansas. She hails from a family with a political background as her father is a former Governor of Arkansas. She is the youngest among three siblings. Sarah Sanders brothers are John and David.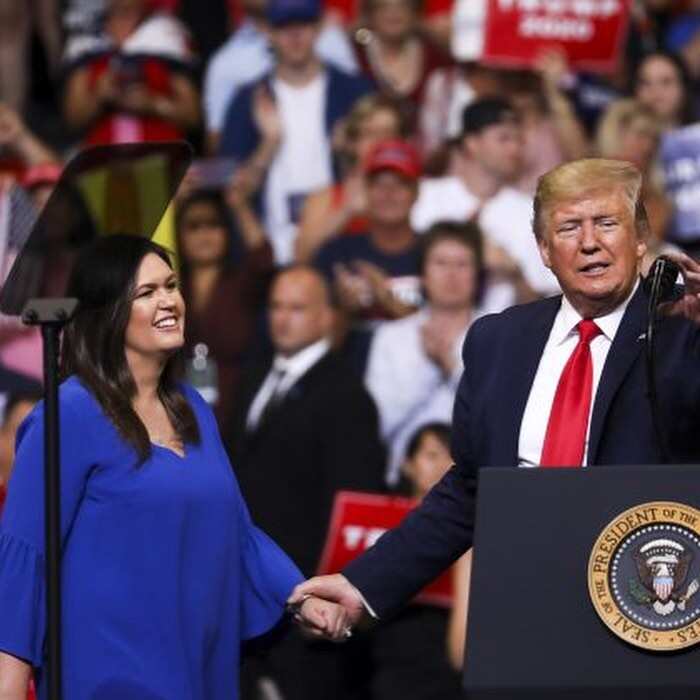 Sarah attended Little Rock Central High School, and later joined Ouachita Baptist University in Arkansas. She graduated in 2004 with a Bachelor of Arts, with a major in Political Science and a minor in Mass Communications. There is no information on Sarah Sanders eye surgery.
Sarah Sanders career
Her career in politics kick-started early when she began participating in her father's campaigns back when he was in the race for Arkansas Governor. In 2012, she engaged in vital roles for Senate. In 2016, she was influential to President Trump as his senior adviser during the presidential campaigns, which saw them win the elections.
In 2016, after Donald Trump's win, she was appointed deputy White House press secretary. She became the White House press secretary after Sean Spicer resigned in 2017. Sarah Sanders and Trump worked together from July 2017 to June 2019, after which she resigned from her position to move back to her hometown.
Sarah Sanders husband and children
She met her husband while working for her father in various political events in 2008. Bryan, her husband, had been hired as a consultant in the event. They spent time knowing each other and wedded in 2010. Sarah Sanders children are Scarlett, George, and William.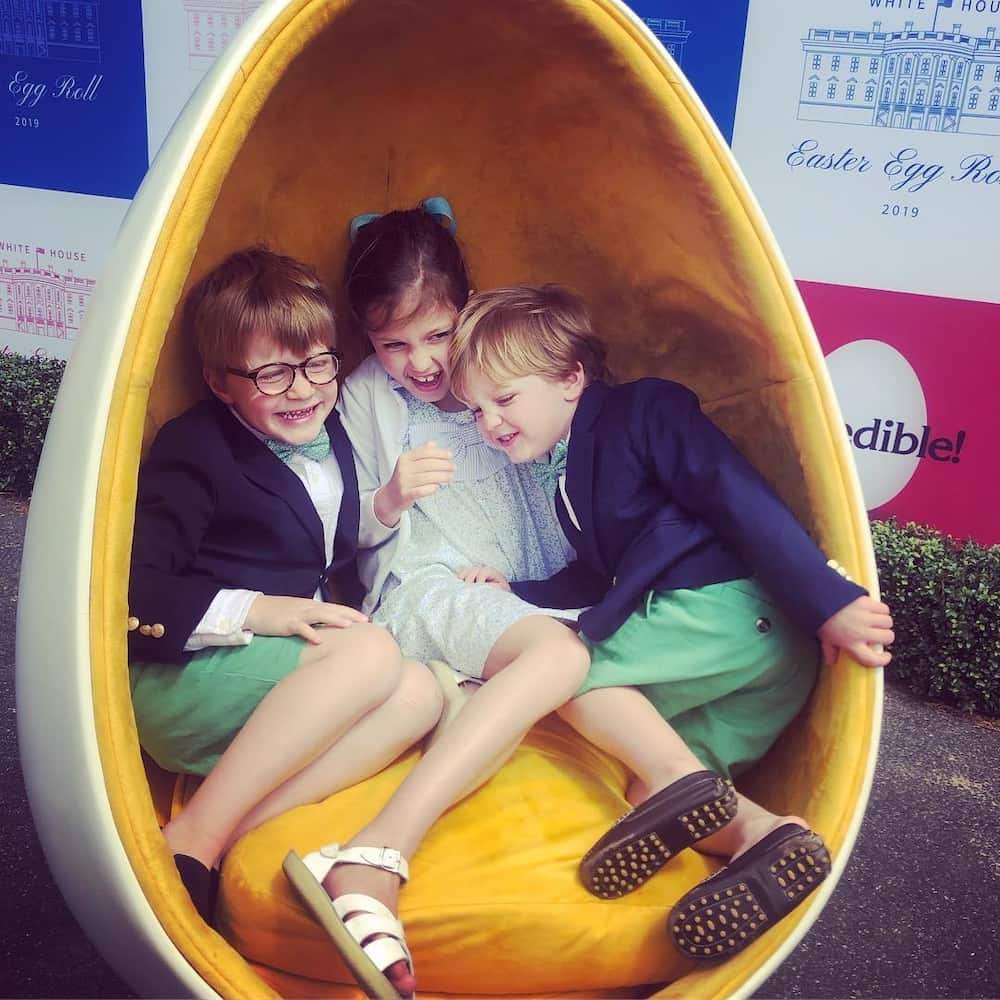 Fox News
In August 2019, she signed a contract with the popular Fox News Channel. Her debut on Fox & Friends came in September 6, 2019, and through her posts, it is evident that she has continued to support President Donald Trump's policies. .
Achievements
She has accomplished so much in the political arena which depicts how passionate she is in her career. Her hardworking nature and zeal to achieve her goals has seen her appointed to powerful roles. She was named on the Time's 40 under 40 as a result of her political success.
READ ALSO: Kathryn Bernardo bio: net worth, age, height, who is her celebrity best friend?
Sarah Sanders net worth
Her net worth is currently estimated to be about $3 million. Sarah Sanders salary estimation during her position as press secretary was $179,700 as per the White House budget for June 2018.
READ ALSO: Kristel Fulgar: age, height, Instagram, boyfriend
Sarah Sanders breathes politics. She has always been passionate and dedicated about what she does, and her exemplary execution of tasks is vividly seen each day. Having grown up in a political atmosphere, she has garnered leadership skills that have worked well for her.
READ ALSO: Allen Iverson bio: age, net worth, birthday, stats, son, latest news