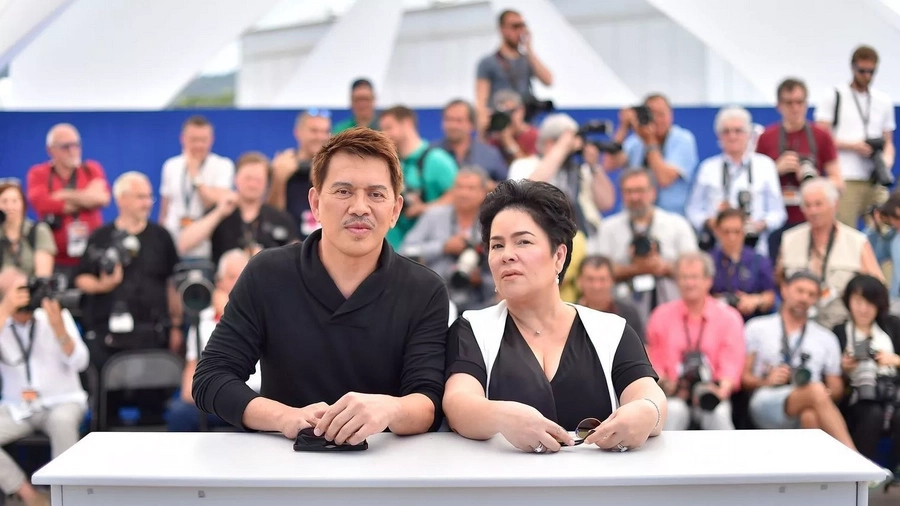 Acclaimed Filipino director Brillante Mendoza spoke of the need for change in the Philippines and urged President-elect Rodrigo Duterte to fulfill his campaign promise.
"The Philippines must change," Mendoza told Agence France-Presse on the sidelights of Cannes Film Festival.
Asked whether he was worried by the tough-talking president-elect, who has been accused of violating human rights in his fight to free his home city of Davao from crime and drugs, Mendoza was circumspect in his answer: "I try to stay away from political issues... I am giving them the benefit of the doubt. Like everyone I am hopeful for the future. We want change."
"He (Duterte) will do whatever he has to do as the new president and I will do what I do as an artist," he added.
Mendoza, whose film Ma' Rosa is competing in the main section of Cannes Film Festival 2016, noted his work as an artist can bring to the fore social issues like corruption and poverty.
"I am hopeful things will change for the better. That's my goal, that's why I do these kinds of films," he added.
Mendoza is known to tackle pressing social issues in his films and has been awarded several times for his cinematic prowess. He is the first Filipino to have participated and won in the major international film festivals, most notable of which is winning Best Director at Cannes Film Festival for his film Kinatay in 2009. Last year, his film Taklub won the Ecumenical Jury Prize for Cannes' Un Certain Regard.
Mendoza's latest opus is about a mom, played by Jacklyed Jose, who sells prohibited drugs with his husband in a shabu tiangge and gets in prison after a buy-bust operation. She later on reveals the source of illegal drugs in exchange of her freedom, but was forced to still pay a fine to get out of jail. She asks help from her children who do everything to raise the needed money for their parents' release.
Mendoza said he hoped the film would have a strong impact in his home country and in the world as he shows another aspect of the Filipino social life.
"The mere fact that I am doing this sort of film means I am doing my country a great service and this for me is enough. Showing this film in Cannes is also an eye-opener to a lot of Europeans and First World countries. Let us get out of our shell and don't be deceived," he said.
Source: Kami.com.ph