After a near fall of presumptive president-elect Rodrigo Duterte on Tuesday as supporters mobbed him for a selfie, change is coming in protocol to guard the future leader's safety and security.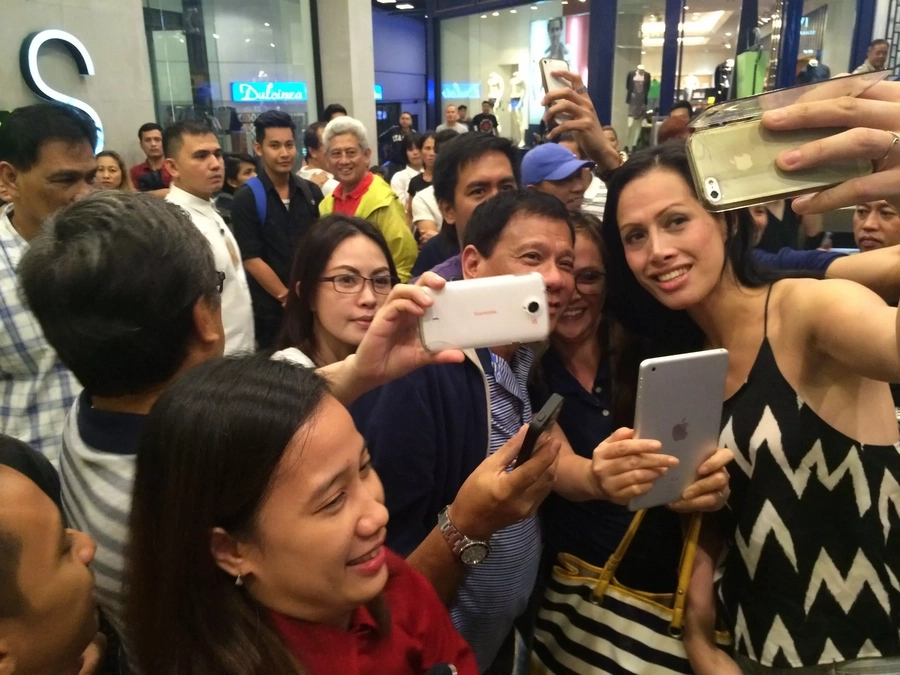 The tough-talking mayor of Davao City has always prided himself of being someone one can easily reach out with and being accessible to common folk.
But due to a near fall after taking a selfie with his well-wishers, changes in policies is to be expected. Some of the changes police authorities foresee to enforce at the Matina Enclaves where Duterte has been receiving supporters and visitors include a strict screening process, a holding room for the media, a by-appointment-only access and a limited number of guests at any one time.
The screening process started on Wednesday. Only those with verified appointments are allowed to get in. "We will limit the number of persons he will be meeting at a time. We hope our people would understand this," Chief Insp. Milgrace Driz said.
"I know that Mayor Duterte does not want so many people securing him but we have to do our job. The situation is different now than when he was just our mayor," Driz added.
The new protocol was meant to avoid the same incident that happened on Tuesday and to limit the number of people getting near the executive, according to Chief Insp. Milgrace Driz. She revealed that the Davao mayor had been restless for 21 hours by that time but wanted to accommodate his well-wishers. Duterte lost his balance and almost fell when people started pushing each other to draw near with the future president and took a photo with him.
Duterte complained on Monday that he had too many security officials. He said he did not want it and described the increase in security as "OA (overacting)." "Our life is just simple," he added.
On the other hand, Driz reiterated they only want to secure the safety of Duterte. "[But] the situation now is much different. He is our incoming President and we don't want something bad to happen to him. We must protect him well," Driz said.
RELATED:
Robredo opposes Duterte on death penalty
Source: Kami.com.ph