Jinggoy Estrada calls for dismissal of PDAF raps
Detained Sen. Jinggoy Estrada has sought the Sandiganbayan for the dismissal of graft charges filed against him due to allegations that he has involvement in the pork barrel scam.
After being accused of being involved with scam mastermind Janet Lim-Napoles, the son of former President Joseph Estrada has filed the motion at the antigraft court fifth division that is responsible for hearing his plunder and graft charges related to earning commission from his Priority Development Assistance Funds (PDAF).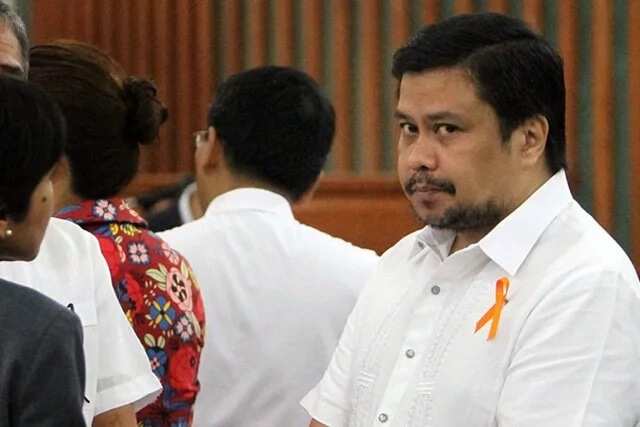 Estrada is currently detained at the Philippine National Police Custodial Center. He urged the court to dismiss 11 counts of graft, arguing that such charges areano t considered separate from the plunder case he is also facing.
He said that it should be "absorbed" because it comes from the same alleged offenses for plunder. The senator further argued that the disbursement vouchers that are subject of the graft case were just "offshoots" of the releases of PDAF allocations. Such is already the subject of his plunder case.
The senator cited the Republic Act No. 7080 or the Plunder Law, saying that such act is to treat graft offenses under the Anti-Graft and Corrupt Practices Act as the "constitutive parts" that define plunder.
"Senator Estrada submits that the indictment in these consolidated graft cases are deemed absorbed by the indictment for plunder and should be dismissed insofar as he is concerned," his motion stated.
Sen. Estrada is said to have received P183 million in total kickbacks and has violated Section 3(e) of the antigraft law, causing damage to government. It is also believed that he has given undue preference to Napoles' bogus organizations Masaganang Ani Para sa Magsasaka Foundation and Social Development Program for Farmers Foundation.
Estrada has filed for bail but was denied. He is now under police custody together with Sen. Ramon Revilla Jr. The elderly Sen. Juan Ponce Enrile who was also involved in the scam was allowed by the Supreme Court to post bail due to humanitarian considerations.
RELATED: Duterte to release plunderers?
Source: KAMI.com.gh