Manny Villar to return to politics
Manny Villar is allegedly slated to make a political comeback and is eyeing the Las Piñas Congressional seat that is soon-to-be vacated by his son, Mark Villar.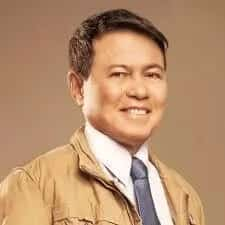 His son, Mark Villar, recently won a third term as the Las Piñas representative but will soon have to vacate the position after accepting the offer of President-elect Rodrigo Duterte to become the secretary of the Department of Public Works and Highways (DPWH).
In another article published earlier, Manny Villar or his daughter, Camille is slated to run as the Las Piñas representative. Villar's wife, Cynthia Villar, is currently a senator of the Philippines.
Manny Villar left the political scene in after losing to Benigno Aquino III in the 2010 presidential elections. After retiring from politics, he focused on expanding his business empire and is now considered as one of the wealthiest people in the Philippines, with a reported net worth of more than ₱3.5 billion in 2015.
His businesses include the Vista Land and Lifescapes, Inc. and Vitacare Healthgroup, Inc. At present, he is allegedly planning to build a chain of hospitals all over the country, after Vitacare Unimed Hospital & Medical Center - the first project from Vitacare Healthgroup, Inc. -  opens in Las Piñas on 2018.
The Villar couple are also major shareholders at Fine Properties Inc.; MB Villar Co. Inc., Macy's Inc., Mooncrest Property Development Corp., and Hollinger Holdings Corp.
Recently, the Partido ng Demokratikong Pilipino-Laban ng Bayan (PDP-Laban) officially forged a coalition with the Nacionalista Party (NP) after the two parties supported Rodrigo Duterte during the presidential election. Manny Villar represented the NP during the agreement signing while Sen. Aquilino Pimentel III represented PDP-Laban.
It has been six years since Manny Villar retired from politics. But is the former senate president finally making a comeback to the political scene?
RELATED: Villar accepts DPWH position
Source: KAMI.com.gh