Police clearance or otherwise known as NBI Clearance is a type of a certificate issued by the National Bureau of Investigations (NBI). It acts as proof of your identity and also criminal background. The certification is vital to any Filipino looking for employment in the country. Most of the employers out there need you to produce the document before being hired. Do you know how to get police clearance in 2020?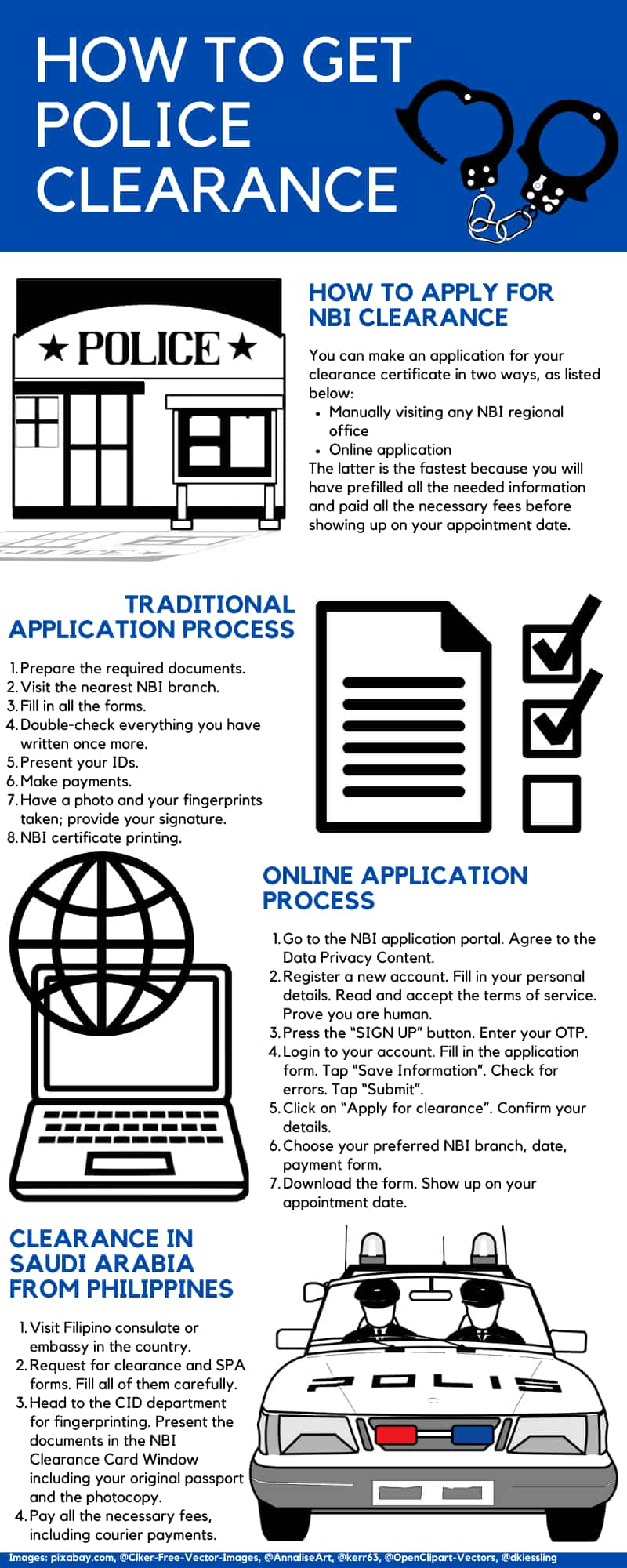 Lots of people do not have the slightest idea on how to apply for NBI clearance online. Some know the portal link but do not know the requirements. If you fall under any of the mentioned categories, then you are in the right place. Below is everything you need to know about NBI clearance appointments, application procedure, and much more.
How to get police clearance online
To apply for an NBI certificate, you don't need any special skills. You can do the process on your own using the guidance we will give you in this write-up. You will have to navigate to the official application portal, register by providing your required details, and finally, have your certificate issued to you.
Police clearance requirements
Here are the requirements:
1. Two valid government identity cards. The IDs can be any of the following:
A valid passport
UMID
SSS ID
PhilSys ID
Philippine national ID
Birth certificate verified by the PSA
PRC card
Voter's identity card
Certificate of registration
PhilHealth ID
TIN ID (BIR)
Driver's license
PAG-IBIG ID
Postal ID
Alien certificate of registration
School ID together with your current registration card
Senior citizen ID
Police clearance issued by any police station if you are a resident of the station's jurisdiction
Certification from any local civil registrar
Solo parent ID
Certification from Malacanang in connection with tribal membership, indigenous groups, and foundling
Company ID for government employees
Marina
Seaman's book and SIRV
2. A valid email address
3. Your personal details
4. Payments: Php. 130 is charged for the application. The amount is less transaction fees.
5. Your appearance for fingerprints and a photo of you to be taken
6. A ball pen, preferably black
How to apply for NBI clearance
You can make an application for your clearance certificate in two ways, as listed below:
Manually visiting any NBI regional office
Online application
The latter is the fastest. This is because you will have prefilled all the needed information and paid all the necessary fees before showing up on your appointment date.
NBI main clearance branches
The following is a list of the major centres you can visit on your appointment day or if you need to manually apply for the certificate:
NBI Clearance Head Office - UN Avenue, Metro Manila
Quezon City Hall - Makatarungan Street, Diliman Quezon City
LRT NorthMall - Rizal Avenue Extension, Caloocan City
Las Pinas City - SM Center Point, Las Pinas City
Muntinlupa City - 2nd Floor, Star Mall Alabang
Montalban City Hall - Ground floor, Municipal Hall, Montalban Rizal
Marilao Municipal Hall - Beside PNP Station, Marilao Bulacan
Valenzuela Town Center - Valenzuela City
NBI Mandaluyong - Shaw Center Mall, 360 Shaw Boulevard cor 9 De Febrero, Addition Hills, Mandaluyong City
Berma Mall - Paranaque City
POEA Main Office - POEA - Blas F. Ople Bldg., Edsa cor. Ortigas Extension, Mandaluyong City
Marikina Riverbanks - 84 A Bonifacio Ave., Marikina City
Duty-Free Philippines - Ninoy Aquino Ave., Paranaque City
Robinson's Ermita - Basement 1, Ermita, Manila
Alimall, Cubao - Araneta Center, Cubao, Quezon City
Robinson's Metro East - Level 4, Marcos Highway, Pasig City
Robinson's Otis - Level 2, Guanzon Street, Paco Manila
Robinson's Cainta - Level 2, Junction, Cainta Rizal
Robinson's Galleria - Basement 1, Ortigas Avenue, Quezon City
Robinson's Novaliches - Barangay Pasong Putik, Quirino Highway cor Maligaya, Novaliches, Quezon City
READ ALSO: How to compute separation pay: step-by-step guide
NBI traditional application process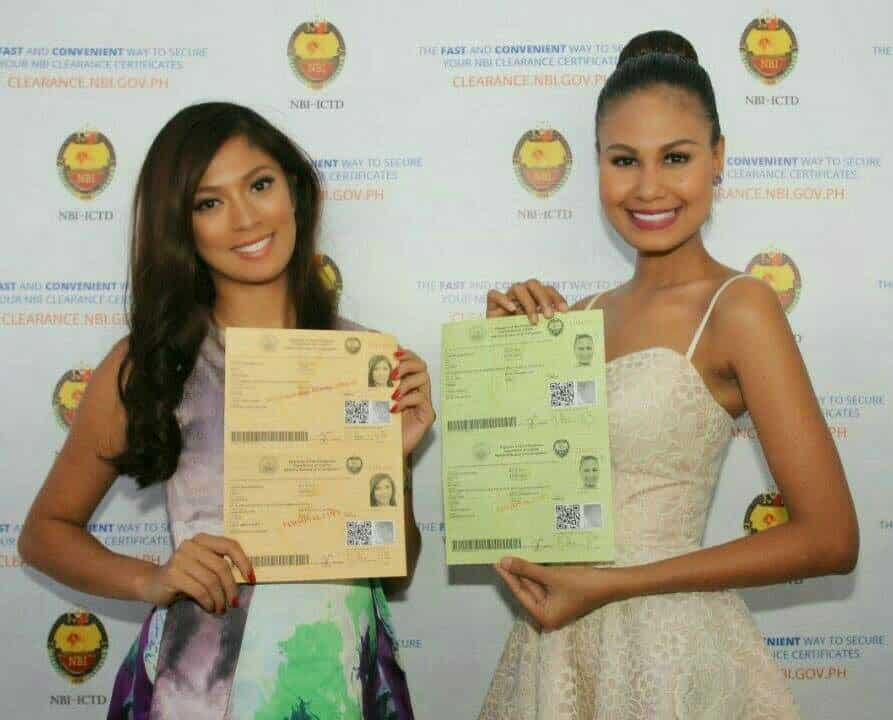 If you are those type of people who prefer writing manually rather than typing on a computer, then this is the best method for you. Follow the procedure below:
Prepare the required documents: Pack all the mentioned prerequisites, including 2 copies of original ID and so forth.
Visit the nearest NBI branch: Once you have compiled all the needed documentation, you need to go to your closest regional office. Make sure you conduct your visitation between its working hours.
Fill in all the forms: Make sure you enter your correct details as they will appear on your certificate. Double-check everything you have written once more.
Present your IDs: They should adhere to the conditions mentioned in this write-up
Make payments: You will be required to shell out Php. 130. You can pay via any convenient method that the agency accepts.
Have a photo and your fingerprints taken: You should also provide your signature during this phase.
NBI certificate printing: You might be issued with the certification instantly or told to return some other day, depending on the NBI clearance hit and the time you conduct the visit.
NBI application online guide
Here is the procedure to follow:
1. Go to the NBI application portal: Connect to the web and open your browser by double-clicking on its icon. Type the address on your search tab and press the enter button.
2. Agree to the Data Privacy Content: Read through the agreement and then tap the "I AGREE" button just under the popup.
3. Register a new account: If this is your first time, then you should start from the scratch. Hence check the box shown below to "NO." Those who have a certificate issued from 2014 will have to tick the checkbox:
4. Fill in your personal details.
5. Read and accept the terms of service: After ticking the checkbox, a new window will pop up, tap "AGREE" and move to the next step.
6. Prove you are human: Complete the reCAPTCHA puzzle so you can proceed further. Once complete a green tick will show up:
7. Press the "SIGN UP" button: To finish your registration, tap the option mentioned, which is located just under the Google reCAPTCHA challenge.
8. Enter your OTP: A one-time password will be sent to the mobile number you provided.
Enter the password in the spaces provided and tab the submit button on the bottom left corner of the popup.
9. Login to your account: Use the details you provided in the steps above to login. Enter them at the top right corner and tap the "SIGN IN" button:
10. Fill in the application form: The few credentials you had entered above will be prefilled. You should finish all the incomplete information on the page before you proceed to the next step.
11. Tap "Save Information": After you are through, press on the save information.
12. Check for errors: The portal will automatically display all the information you entered. You should cross-check all the details to ascertain if they are correct. If you find anything wrong, tap on the "Close" button and then edit and then repeat step 11.
13. Tap "Submit": If there isn't any blunder, click on the submit button.
Well, you have successfully completed the online application. The next step should be obtaining NBI online appointment.
14. Click on "Apply for clearance": On the main page, you will clearly see this option.
15. Confirm your details: A popup will appear as soon as you are done with the step above. Select your ID type and enter its number. You should then tap the "I Agree" button:
An important reminder will be shown in the next window, read and close it.
READ ALSO: How to get tin number for unemployed: Explaining in details
16. Choose your preferred NBI branch: Under the "Select NBI Branch" drop-down menu, scroll until you see it. In this tutorial, we will schedule an appointment at Quezon City.
17. Select the date: Choose a favourite day according to the blue boxes. Select the time.
18. Payment: You can use any of the following methods to pay the fees:
Bank over the counter
Bayad center outlets
Online banking
Bayad center mobile app
7-Eleven
ECPay
19. Download the form: Tap on the print application form button:
Note that, it isn't mandatory to print the document, all you need is your reference number once you go to the NBI offices.
20. Processing: Finally, you will need to show up on your appointment date. Be sure to bring along all the documents required as per the guide.
Once the verification process is over, the officer in charge will capture your fingerprints as well as a passport photograph. If you happen to be among the lucky human beings, you could walk home with your certificate as it will be out in just a few minutes.
How to get police clearance in Saudi Arabia from Philippines
You have to visit Filipino consulate or embassy in the country. Request for clearance and SPA forms. Fill all of them carefully. Head to the CID department for fingerprinting.
Present the documents in the NBI Clearance Card Window including your original passport and the photocopy. Pay all the necessary fees, including courier payments. If approved, your certificate will be delivered after a couple of days.
Now you know how to get police clearance. Thanks to the growing technology, anyone can now obtain their NBI certificate easily and quickly.
READ ALSO: How to renew NBI clearance in 2020