Trillanes doubts Duterte's choice of cabinet
Presumptive President-elect  Rodrigo Duterte has offered four cabinet posts to the Communist Party of the Philippines (CCP). This political move has earned praise from various groups. However, it has also earned criticisms and doubts from several sectors, particularly from the camp of Duterte rival, Senator Antonio Trillanes IV.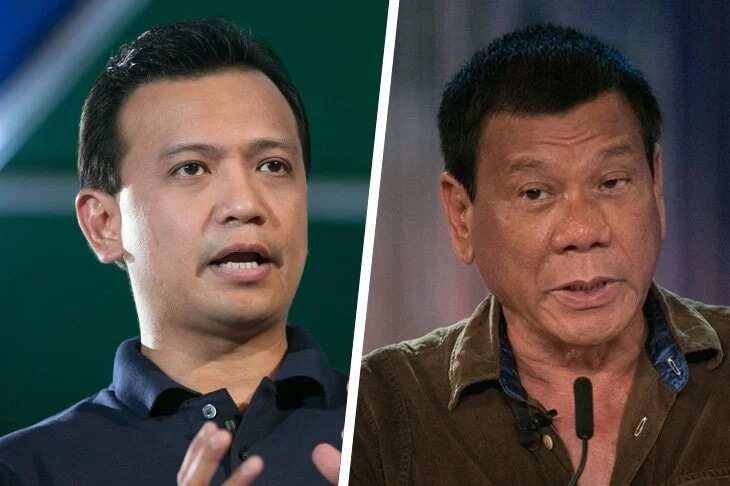 "While there is reason to be hopeful that the proposals to give the CPP/NPA at least four cabinet positions and amnesty to political prisoners would lead to the end of the decades old insurgency, we should be very prudent and very deliberate in our approach," the senator explained.
"Do we really believe that Joma Sison will truly give up his communist aspirations? Would the political detainees to be given amnesty, like the Tiamzons, be swearing an oath of allegiance to our government and permanently lay down their arms?"  Trillanes added.
The senator is referring to Jose Maria Sison, the founder and leader of the Communist Party of the Philippines who has been in exile in the Netherlands since the end of the Marcos regime. The Tiamzons are a couple who were officers of the CCP-NPA but were arrested a few years ago and are currently being held at Camp Crame.
The four cabinet positions that Rodrigo Duterte is offering to the Communist Party of the Philippines are for the departments of labor, social welfare, agrarian reform, environment and natural resources. Many are calling Duterte's offer to place communists in government roles that are focused on serving the public as "a stroke of genius" and "out of the box."
"This is part of his campaign promise to form a unity government, also confidence building measure with the communist Left. This is really out of the box. There has never been a government in our history that has offered the communists to join a coalition," Julio Teehankee, a political analyst and dean of De La Salle University's College of Liberal Arts, told ANC.
RELATED:
Trillanes on Duterte's victory
Source: KAMI.com.gh