Allen Iverson bio: age, net worth, birthday, stats, son, latest news
You might have heard of the name Allen Iverson so many times, but do you know him enough to be called a fan? Iverson proved that basketball isn't always about height. He is known for his prolific scoring despite his small stature. Although he has been playing for years now, there are still some details about his life that fans don't know. Who is Iverson outside the court?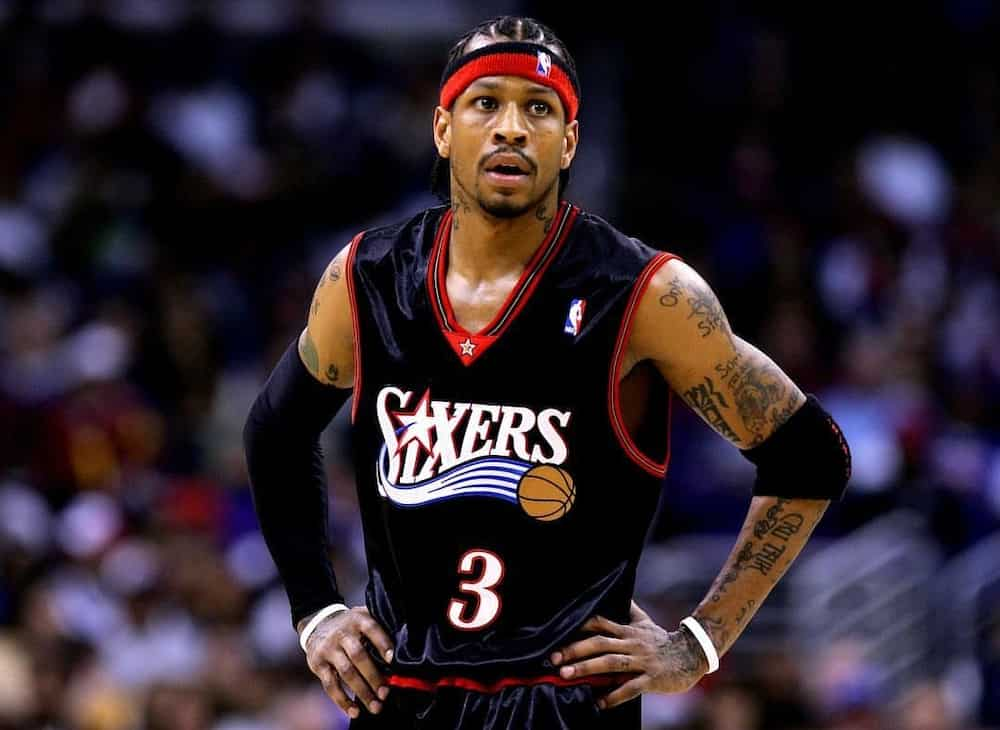 Allen Iverson, also known as the Answer, is an American professional basketball player who retired from the sport in 2013. Before his retirement, Iverson made his name known to many. He was an 11-time NBA All-Star, won the All-Star game MVP award in 2001 and 2005, and was the NBA's Most Valuable Player (MVP) in 2001.
Allen Iverson profile summary
Name: Allen Ezail Iverson
Nickname: A.I, The Answer
Allen Iverson age: 44 years old
Date of birth: June 7, 1975
Nationality: American
Place of birth: Hampton, Virginia
Allen Iverson biography
Allen Ezail Iverson was born on June 7, 1975, to Ann Iverson and Allen Broughton. His biological father left their family right after he was born. Fortunately, when he was still a toddler, Michael Freeman, moved in with Ann and helped support the family. Ann and Michael have two daughters named Brandy and Iiesha, making Allen the eldest among the siblings.
Unfortunately, Freeman was caught dealing with narcotics and given a stiff sentence. Ann, who had just given birth to Iiesha, was having health problems, and, without insurance, her doctor visits and medication were draining the family's finances. Their situation grew more desperate with Freeman in lock-up. Growing up, Allen made all possible ways to help his family and make ends meet.
He led Bethel High School to basketball and football state titles as a junior, earning AP high school athlete of the year honors for both sports. However, in 1993, he was involved in a bowling brawl. Although Iverson claimed that he left the area before the fighting started, Judge Nelson Overton delivered a guilty verdict.
The following month, Overton sentenced Allen to five years in prison. In December 1993, Virginia Governor Douglas Wilder pardoned Allen.
Career
Allen Iverson career stats are pretty impressive. He was selected with the no. 1 overall pick of the 1996 NBA Draft by the Philadelphia 76ers. With Allen Iverson height of 6 feet, he became the shortest first overall pick ever in a league usually dominated by taller players.
Iverson quickly became one of the NBA's must-see spectacles. In his NBA debut, Iverson recorded 30 points and six assists on a 103-111 loss to the Milwaukee Bucks. He blew past defenders with his blinding speed and fearlessly attacked the much larger players guarding the basket. With an average of 23.5 points and more than two steals per game, he was named the NBA Rookie of the Year.
Iverson averaged 26.8 points during the lock-out shortened season of 1998-1999, which marked a significant improvement for the 76ers. It was his first All NBA first team. The Sixers finished the season at 28-22, earning Iverson his first trip to the playoffs.
In season 1999-2000 season, Allen was chosen to the Eastern Conference All-Star team for the first time of what would be 11 straight selections. He was the only player other than Shaquille O'Neal to receive an MVP vote that year.
Iverson continued to both amaze and frustrate his fans. He led the league in scoring and steals for the second consecutive season in 2001-02, before concluding the campaign with a famous rant in which he seemingly mocked the importance of practice.
During the 2004-05 season, he sued for an incident in which he failed to stop his bodyguard from beating up another man and was later ordered to pay $260,000 in damages.
In 2006, Allen was traded to the Denver Nuggets for Andre Miller and Joe Smith. At the time of the trade, Iverson was the NBA's number two leading scorer, with new teammate Carmelo Anthony being number one.
In 2008, Iverson was traded to the Detroit Pistons for guard Chauncey Billups, forward Antonio McDyess and center Cheikh Samb. While on the team, he had worn jersey number 1 instead of his original number, which is 3. On April 3, 2009, it was announced that Iverson would not play the remainder of the 2008–09 season. Dumars cited Iverson's ongoing back injury as the reason for his deactivation.
It was in December 2009 when the player made his return to Philadelphia, garnering a standing ovation from the sold-out crowd, in a loss against his former team, the Denver Nuggets. Iverson's first win in his return to Philadelphia came one week later, in a 20-point effort against the Golden State Warriors, ending the Sixers' 12-game losing streak.
In 2010, Allen Iverson Sixers career ended; he left the 76ers for good to attend to his 4-year-old daughter Messiah's health issues.
In November 2010, the star player made his debut for Beşiktaş, a Turkish Super League team competing in the second-tier level of pan-European professional basketball. He played ten games for the team but did not opt to play professional basketball after that.
It was only in 2013 when the player announced his retirement from basketball, saying that he lost interest in playing the sport. At the 76ers 2013–14 season home opener that night, he received a standing ovation at the beginning of the second quarter.
READ ALSO: D'Angelo Russell bio: age, net worth, trade, stats, height
Net worth
According to Celebrity Net Worth, Allen Iverson net worth as of 2020 is 1 million dollars. Below are some of Iverson's career earnings and salary.
1996-97 Philadelphia 76ers $2.2 million
1997-98 Philadelphia 76ers $3.1 million
1998-99 Philadelphia 76ers $3.5 million
2007-08 Denver Nuggets NBA $19 million
2008-09 Detroit Pistons NBA $20.8 million
2009-10 Philadelphia 76ers $1.029 million
In 2001, Iverson signed a lifetime endorsement and marketing deal with Reebok right after winning his MVP award. The agreement came on top of a ten-year, $50 million deal Iverson signed when he became the number 1 pick in the 1996 draft. With this, Reebok's Allen Iverson shoes became a hit even up to this day.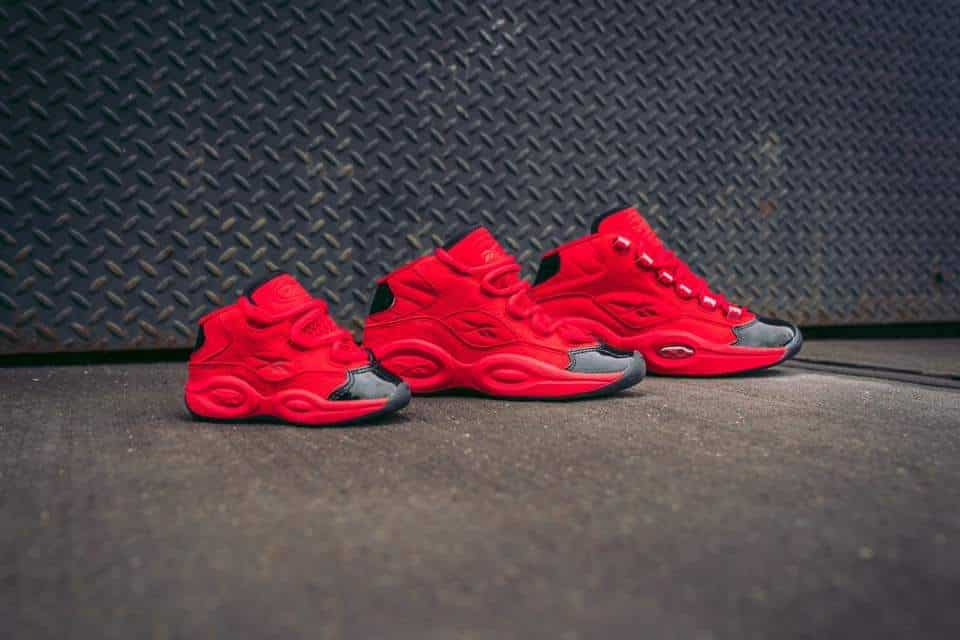 In the same year, the basketball player signed a unique endorsement deal with Reebok. In addition to paying $800,000 a year for life, Reebok set aside $32 million in a trust fund that Allen will not be able to access until he turns 55 in the year 2030.
Family
The player started dating Tawanna Turner (his high school sweetheart) when they are only 16 years old. They got married at The Mansion on Main Street in Voorhees, New Jersey. In 2010, Twanna filed a divorce, seeking custody of their children, as well as child support and alimony payments. Shortly after the said divorce, the two decided to get back together.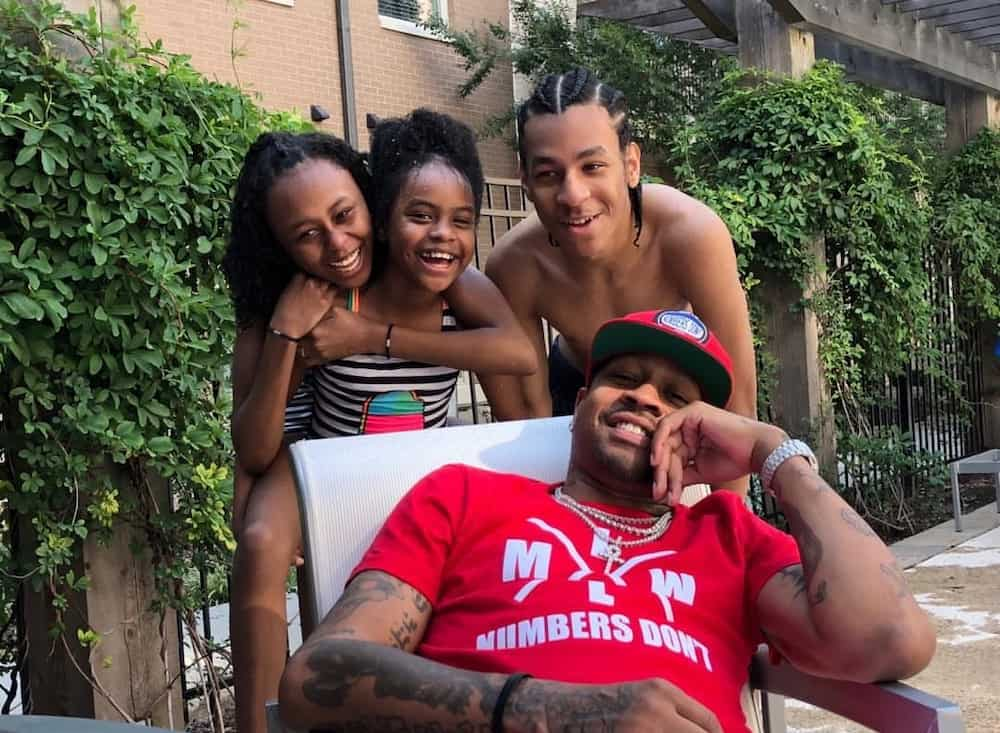 The couple has been blessed with five lovely children. Below are the names of Allen Iverson sons and daughters.
Tiaura
Allen II
Isaiah
Messiah
Dream
Latest update
In line with the death of the iconic, Kobe Bryant, A.I updated his social media accounts with a heartfelt message for his friend and colleague. In his post, he said,
Words cannot express how I'm feeling today. The only two words that ring in my head (is) devastated and heartbroken. I cannot seem to shake this feeling no matter what I've tried to do since hearing this yesterday… We are not okay. But we will find the strength to pull through this together because that's what Kobe would want us to do.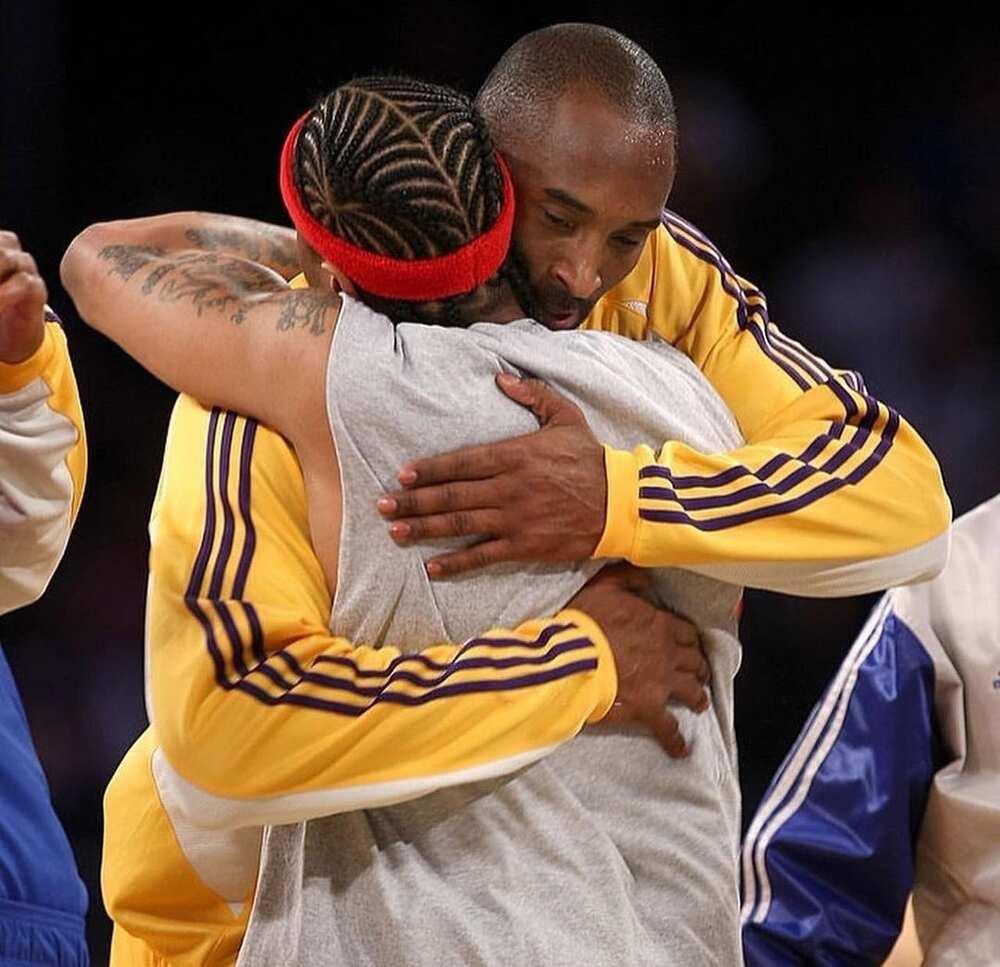 Allen Iverson and Kobe competed with each other in the league, but according to A.I, it is much deeper than that. Kobe is more than just a competitor to A.I – he is a brother and a friend to him.
Social media
If you want to be updated about Allen's social and personal life, you can follow him on his social media accounts listed below:
Allen Iverson is undoubtedly a legend when it comes to basketball. He might have faced a lot of speculations and issues while still playing in the court professionally but no one can deny the fact that he truly made history in the said field.
READ ALSO: Dwayne Wade bio: Twitter, wife, net worth, kids
Source: KAMI.com.gh