When it comes to being the Queen of Media, Wendy Williams has got that title in the bag. Her personality and character gained her an immense influence not only on TV but also on the radio, and even on paper. Wendy became the person everyone went to when they needed a little tough love in their life. What is the story behind this strong female figure in the world of media?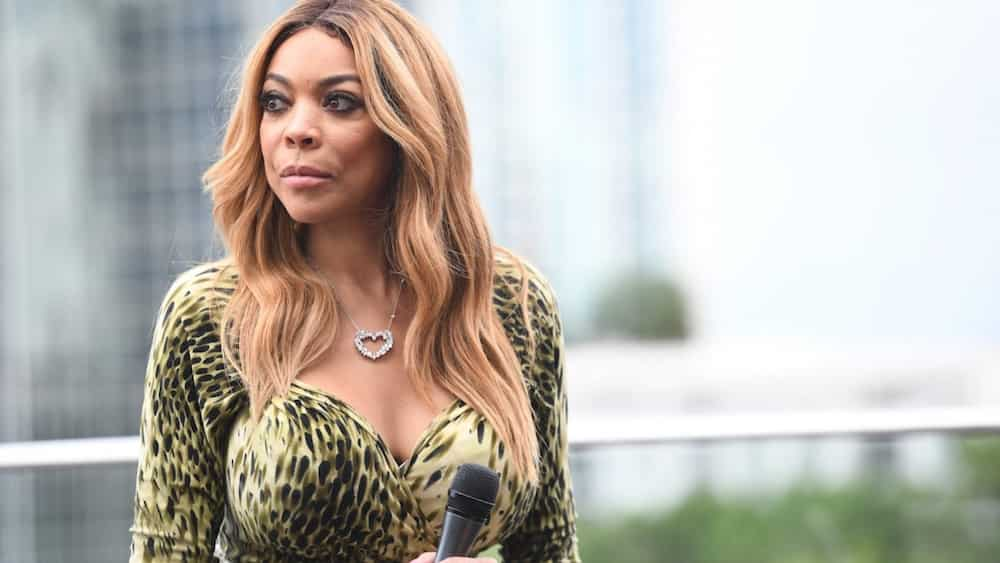 As one of the top media moguls, Wendy is most known for her television talk show named after her, The Wendy Williams Show. Her nationally syndicated program, which is currently in its 11th season, is a multiple Emmy Award nominee and is shown in over 50 countries.
Profile summary
Name: Wendy Joan Wiliams
Wendy Williams age: 55 years old
Birthday: July 18, 1964
Zodiac sign: Cancer
Wendy Williams height: 180 cm or 5'11"
Birthplace: Asbury Park, New Jersey, United States
Nationality: American
Profession: Host, businesswoman, author, radio host, fashion designer
Wendy Williams education: Ocean Township High School, Northeastern University
Ex-spouse: Kevin Hunter
Children: Kevin Hunter Jr.
Wendy Williams biography
July 18, 1964 is Wendy Williams birthday, which means she is turning 56 years old in 2020. At her age, she stands as one of the top voices on TV alongside big names such as Ellen Degeneres and Oprah Winfrey. However, before becoming the media maven she is today, she was your regular Communications Major and Journalism Minor at Northeastern University in Boston.
Her first hand at becoming a DJ started at her college's radio station, WRBB 104.9 FM, where she had her urban music show. Her first official radio job was at the United States Virgin Islands St. Croix's WVIS radio station.
Career
In 1989, she was a fill-in DJ at New York radio station called 98.7 KISS FM. Eventually, the station granted her a full-time spot, which earned her a Billboard Award for Best On-Air Radio Personality in 1993.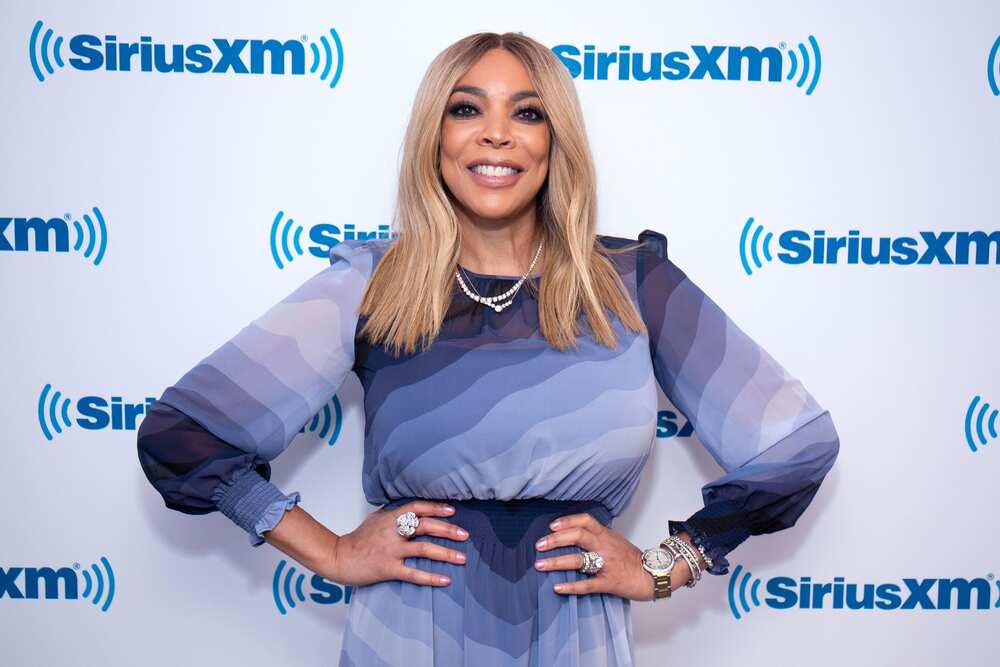 With her booming radio career, she moved to Philadelphia after landing a DJ job at WUSL wherein her hosting helped significantly increase the station's ranks. In 2001, she went back to New York when WBLS offered her a full-time job on a syndicated radio show called The Wendy Williams Experience. In 2009, her name was officially in the National Radio Hall of Fame.
Published author
While rocking the airwaves, Wendy went on to become a published author. In 2004, she released her book called Wendy's Got the Heat, where she talks about her life story and overcoming her struggles. As she bares it all in her autobiography, her writing becomes a New York Times bestseller.
The radio star did not stop there; she went on to author six more books as of 2019:
Non-fiction:
Wendy's Got the Heat
The Wendy Williams Experience
Ask Wendy: Straight-Up Advice for All the Drama in Your Life
READ ALSO: Top fact about Kris Aquino: Family, net worth, illness, scandals
Fiction:
The Ritz Harper Chronicles: Drama is Her Middle Name
The Ritz Harper Chronicles: Is the Bitch Dead, Or What?
(The Ritz Harper Chronicles) Ritz Harper Goes to Hollywood!
Hold Me In Contempt: A Romance
Comedian and fashion designer
As she is a naturally humorous personality, the star went on to start a stand-up comedy career in 2015. She visited 15 cities across the United States for her comedy show, Sit Down Tour—Too Real for Stand Up. Additionally, she adds fashion designer to her list of achievements as her Wendy Williams collection becomes a number one selling brand.
The Wendy William's Show
It was not until 2008 that the Queen of Urban Radio made her transition from the airwaves to TV screens. The self-dubbed Queen of All Media had to go through a six-week show trial before the daytime talkshow would officially debut on July 14, 2008.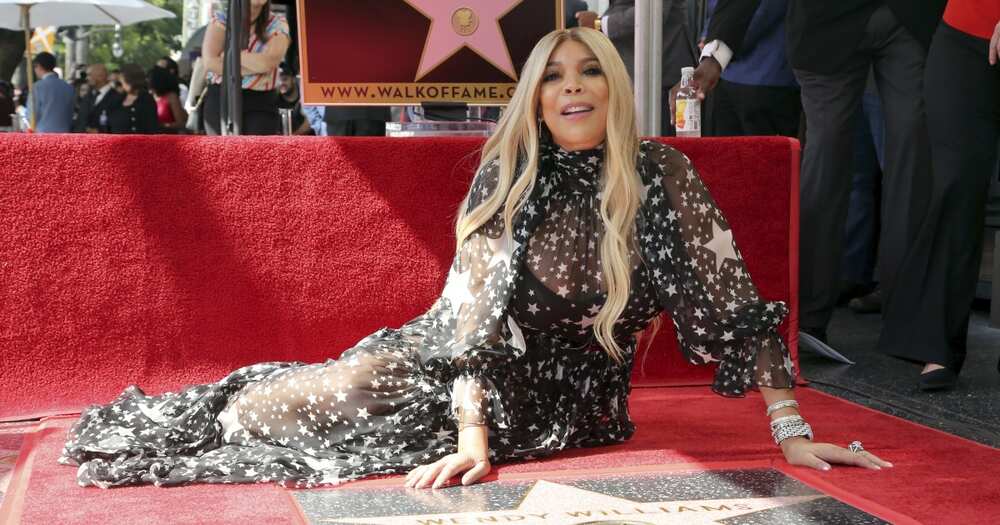 From there, the TV host brought her charm and fierceness to her show. Just like how she was on the radio, she was the same straightforward and fearless personality that told things as it was, and her audience loved that. In 2010, her program went international and was aired in 54 countries.
Her show mostly talks about pop culture and entertainment-related topics as well as interviewing celebrities and famous personalities of various fields. These are some of her show's segments:
Hot Topics
Say It Like You Mean It
Trendy at Wendy
Ask Wendy
Family
There are two names linked to being Wendy Williams husband; first is Bert Girigorie. He was together with the star in 1991, and they married in the year 1994. However, things turned sour, and they split for the alleged reason for Wendy becoming an 'unrecognizable person' to her husband. Meanwhile, according to the TV personality's book, Bert showed abusive actions.
In the same year of her failed marriage, she met her second husband, Kevin Hunter, at a skating rink. She later married him in 1997, and Kevin went on to become her manager. In 2002, the pair welcomed a baby boy. Wendy Wiliams son is called Kevin Hunter Jr.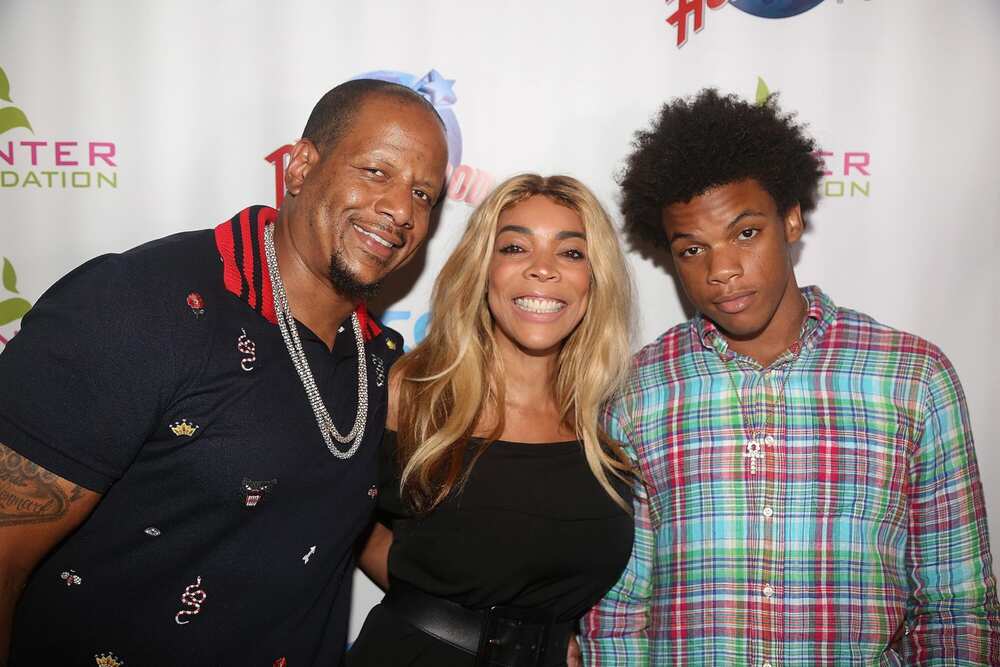 After 21 years of being together, the media personality filed for their divorce in 2019. After years of defending and forgiving her husband for his cheating issues, the star called it quits after Kevin allegedly had a child with his mistress.
READ ALSO: Bianca Umali: More than just a pretty face
Social Media
As a top media personality, she is also very active on her social media platforms. She gives a glimpse of not only her personal life but also promotes her show on her official Wendy Williams Instagram. As of February 2020, she had 1.7 million followers and 7,000 posts.
Meanwhile, Wendy Williams Twitter account has 1.5 million followers and is also another platform where she actively promotes clips of her show.
Wendy Williams net worth and news
With the media star's many achievements and all-around influence, her illustrious career speaks for itself. She climbed her way to become one of the top television hosts of today with a 2019 net worth of around 60 million dollars.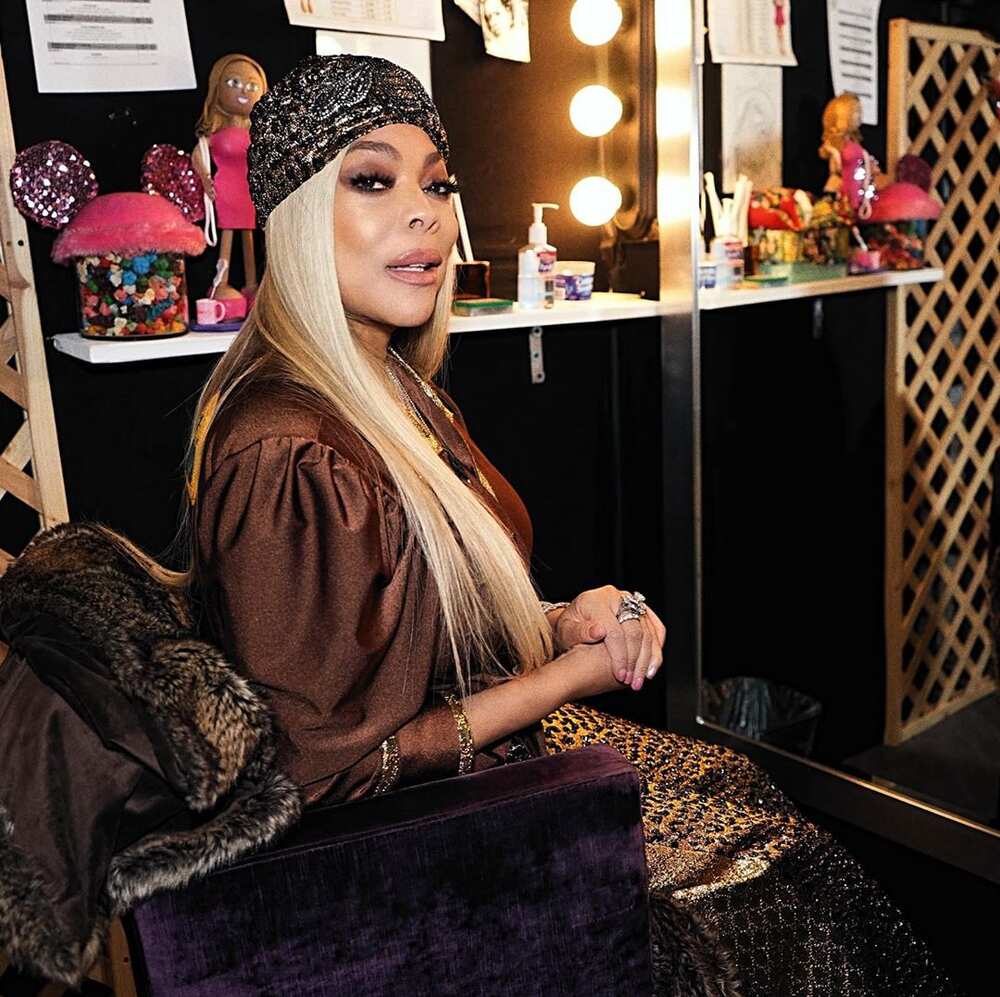 What is Wendy Williams annual salary?
For all her hard work on her popular daytime program, The Wendy Williams Show plus all her other work, she is estimated to be making 15 million dollars a year.
Wendy Williams latest news
The year 2019 proved to be a hard time for the TV personality as she struggles not only with her divorce but also with some health issues. Having overcome her drug and alcohol addiction in the past, she fell into a relapse of old habits and, as a result, was her having to stay in a sober living house.
In January 2019, she took a break from her hosting as she was in the hospital following her diagnosis of Graves' disease, a autoimmune thyroid condition. Aside from that, the talk show host also revealed her lymphedema diagnosis, which causes her legs and ankles to swell.
As a New York Times bestselling author, radio host queen, and a fantastic television host, Wendy Williams is indeed the Queen of All Media she claims to be. Despite the recent struggles in the star's life, she continues on the path of her passion and life's work.
READ ALSO: Exclusive: Bernadette Sembrano age, husband, kids, net worth