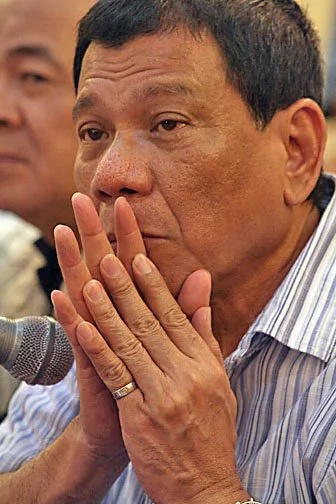 Duterte: Adminstration Panicking
In light of the recent verbal swipes by the administration, including president Benigno Aquino III himself, the camp of Davao mayor presidential candidate scoffed at the attempts of the administration to defend and further promote their candidate, Mar Roxas.
According to Jun Evasco, Duterte's national campaign manager, the Liberal Party (LP) is "in panic mode as its bet, Mar Roxas, continues to suffer from one blunder to another."
"The barrage of criticism generated by the ridiculous characterization of Roxas as a typhoon Yolanda hero was just too much for Aquino to handle... Frightened, the President wants to deflect the attention of the public away from the shame." said Evasco
READ ALSO: PNoy Critical Of 'Bahala Na Si Batman' Attitude Of Duterte
He noted that Mar Roxas, like the president, cannot handle stress very well. Duterte spokesperson Peter Laviña said that the promise made by Duterte is merely a self-imposed deadline and not a cop-out. It's a "guarantee" that something will be done.
"Every time he makes that promise, he explains that it is a self-imposed deadline and a guarantee that he will start working against crime on day one of his administration," said Laviña. "If they offer any resistance to arrest, the order is to kill them so as to protect innocent civilians," Laviña said. And unlike the present administration, a Duterte administration will not sit on its promises," he added.
Source: Kami.com.ph