Annabelle Rama proud of Rodrigo Duterte
Veteran actress Annabelle Rama believes presumptive President-elect Rodrigo Duterte will not stop until everything is brought to justice.
Corrupt officials and criminals, get ready. Change is on its way.
"Hala mga corrupt, illegal gambling, mga monkey business, humanda na kayo. President Digong here we come! Patay gyud mo sa berdugo ng mga Bisaya," said the energetic talent manager as she met with the tough-talking mayor of Davao City.
In an Instagram post, the 63-year-old Rama, who is currently in Davao City with her son and friends shared her photos with Duterte during their meeting.
The two met in a Clubhouse at Davao City on Monday evening.
Rama, who is a native of Cebu City shared how pleased she was to be with the future leader of the country. "I'm so proud of our Visayan President," she wrote in her caption.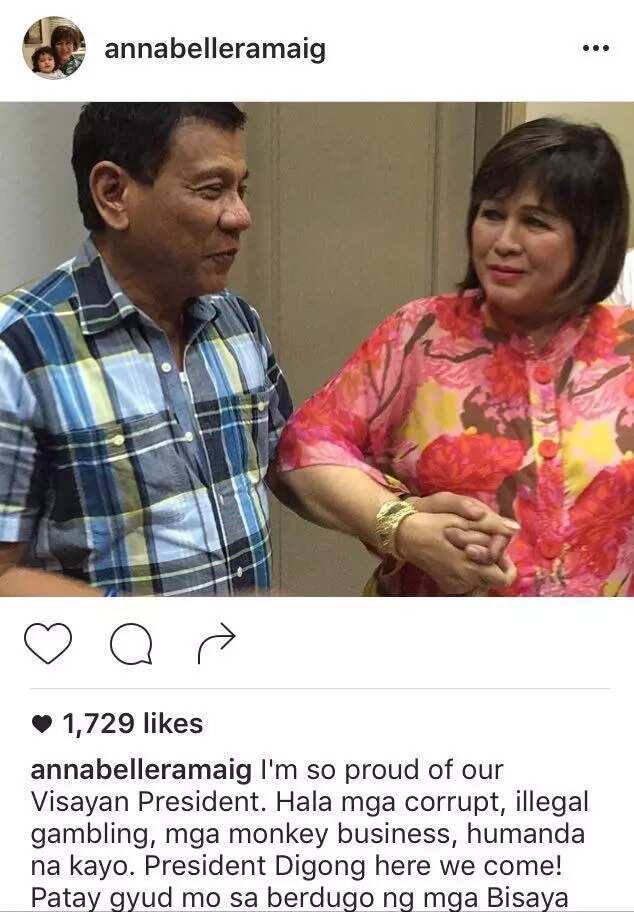 She also congratulated Duterte for leading the presidential race in the May 9 national elections.
Rama was one of the hundreds of supporters who visited Duterte at a hotel in Davao. She went to see Duterte early this week after his landslide victory in the election results.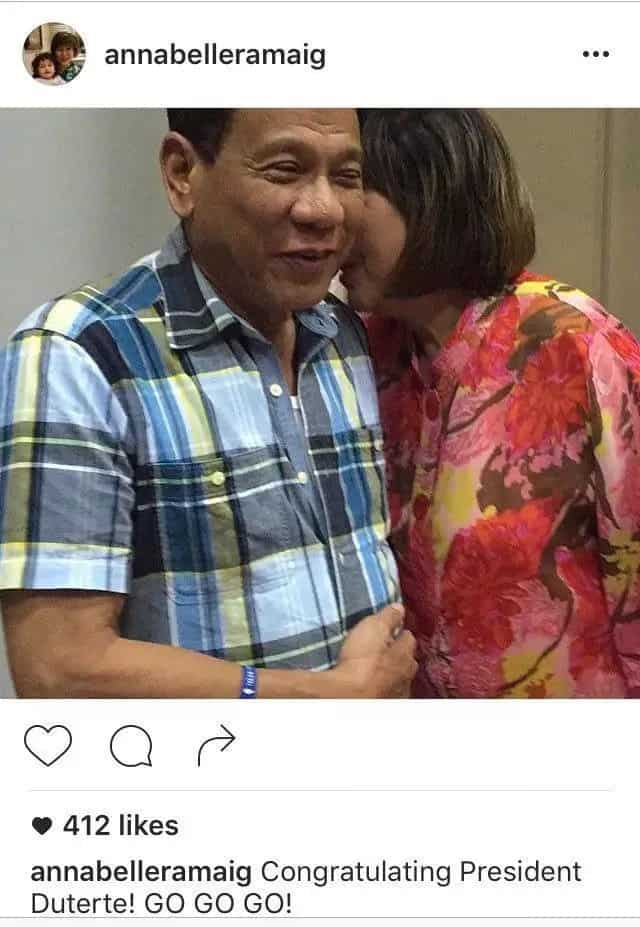 Indeed, Rama is one of Duterte's well-wishers as she bluntly voiced her support for the mayor in a tweet last February.

Here is another photo of Rama sharing a laugh with the country's next president.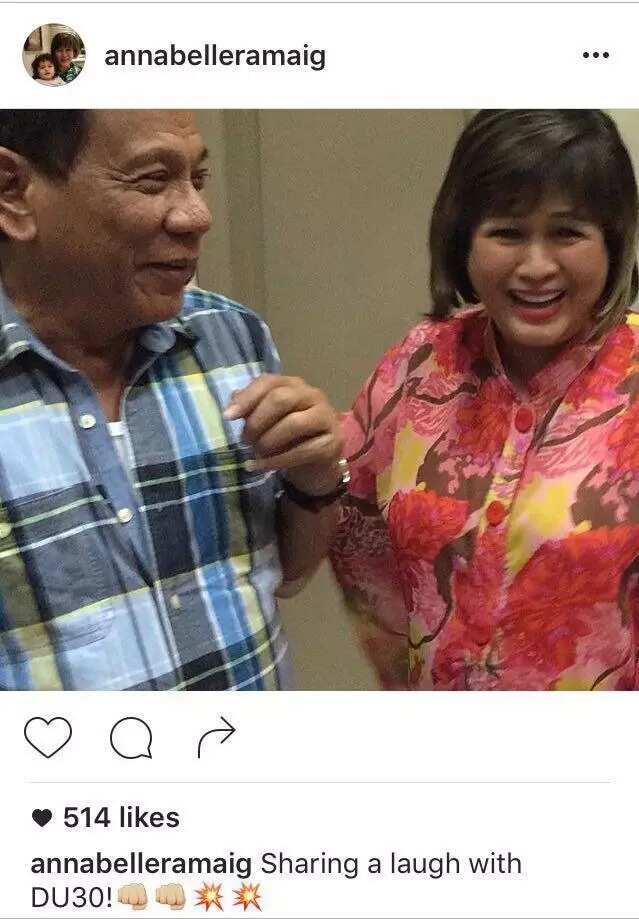 RELATED:
Source: KAMI.com.gh