China to explain its side on Spratlys dispute
The verdict in West Philippines Sea arbitration is expected to be released either this month or the next – and Beijing sent their top-tier team of experts to a seminar in Delhi today, May 18, to express their country's side on its maritime claims.
China has sent a team of experts to Delhi in hopes of providing their legal and historical viewpoint on the disputing oceanic region - including the territory and sovereignty over ocean areas, and the Paracels and the Spratlys .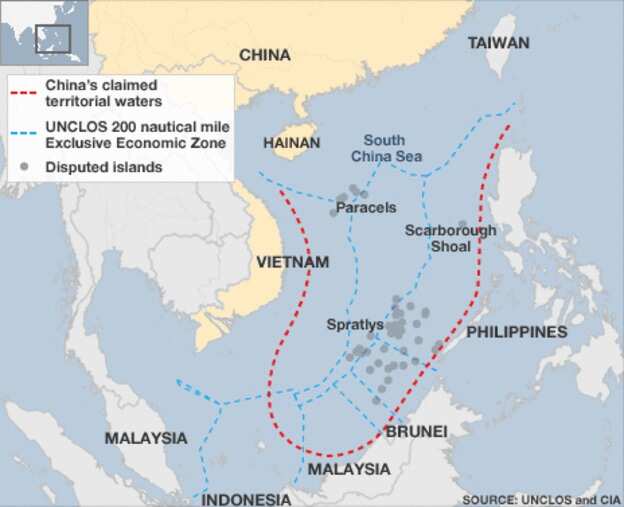 The Economic Times report revealed that the team was composed of Wu Shicun, from National Institute for South China Sea Studies; Ye Hailin, Institute of Asia-Pacific Studes, Chinese Academy of Social Sciences and Zhang Junshe, Naval Research Institute of Chines PLA Navy.
The report emphasized the neutrality of India on the matter, but also pointed out that the country strongly supports the freedom of navigation in the South China Sea.
The dispute started last 2012 – prior to that, the Philippines controlled fishing in the West Philippine sea and permitted access for Chinese fishermen. However, on April of that year China unilaterally expelled Philippine fishermen, and declared that the Scarborough Shoal was part of its sovereign territory.
The international community is divided on their opinion of what will happen after the verdict. Some believe that there is reason to be positive – after all, China is unlikely to want to incur the wrath of the international community if they refuse to obey international ruling. However, others think that this is all part of China's secret plan to take control of the region by force.
RELATED: China arms man-made isles
Source: KAMI.com.gh