Shinee members profile: age, height, girlfriends, are they close
If you are a fan of K-pop and bands, then you must be fond of the Shinee members. Having been considered one of the best live vocal groups in K-pop, this boy band has gained popularity around the world. This fame is attributed to the hard work of each one of them.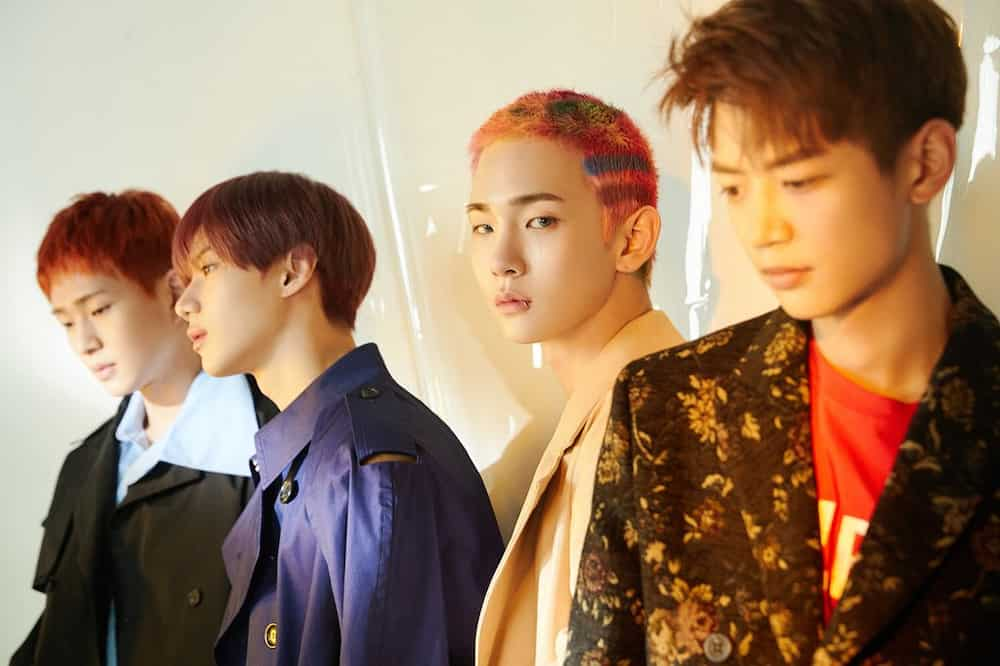 Initially, this South Korean boy band was made up of five artists. However, it now has four, after one of the Shinee members died in December 2017. Each of them has a unique personality that makes them blend well in the band.
READ ALSO: EXO members profile: real names, height, net worth, relationships
Shinee members profile
Here are Shinee members names and some general details about them;
Shinee members Onew
Stage name: Onew
Birth name: Lee Jin Ki
Birthday: December 14, 1989
Hometown: Gwangmyeong, Gyeonggi-do, South Korea
Position: Leader, main vocalist
Key
Stage name: Key
Birth name: Kim Ki Bum
Birthday: September 23, 1991
Hometown: Daegu, South Korea
Position: Lead rapper, lead dancer, vocalist
Shinee members Minho
Stage name: Minho
Birth name: Choi Min Ho
Birthday: December 9, 1991
Hometown: Incheon, South Korea
Position: Main rapper, visual, vocalist
Taemin
Stage name: Taemin
Birth name: Lee Tae Min
Birthday: July 18, 1993
Hometown: Seoul, South Korea
Position: Main dancer, Maknae, lead vocalist
Shinee members at funeral
Jonghyun, the former main vocalist in this musical group, passed on in December 17, 2017. He was laid to rest four days later. His bandmates led the procession at his funeral.
Other Shinee members facts
Here are some other fascinating facts about the artists in this boy band;
Shinee members age order
Onew is the oldest in the group. He is 30 years old. Second after him is Key, who is 28 years old. Minho is also 28 years old. However, Key and Minho are almost age mates; Key is older by three months only. Taemin is the youngest member and is 26 years old.
Height
Most fans ponder on Shinee members height, since they all appear to be almost of the same height in their pictures. However, some are taller than others. Here are their height measurements in order;
Minho: 184 cm
Key: 181 cm
Taemin: 179 cm
Onew: 178 cm
Shinee members nicknames
Each of the individuals in this group is also known by one or two nicknames.
Onew is nicknamed the Leader Onew, Tofu, Ontokki, Dubu, and Onewhan.
Key's nicknames are KimKet, Key Umma, and the Almighty Key.
Minho's nicknames are Frog Prince Minho and Flaming Charisma Minho.
Taemin is nicknamed Handy Boy Taemin, Dancing Machine, Taeminnie, Tae, Taememe, Maknae Taemin, and Taem.
Girlfriends
Who are Shinee members girlfriends? Many have wondered. While all the four artists have been rumored or associated with some ladies in the past, they all have claimed that they were just friends with these women.
Instagram profiles
If you want to keep up with Taemin, Key, Minho, and Onew daily, check out their Instagram profiles. Here are Shinee members Instagram pages;
Onew: @dlstmxkakwldrl
Taemin: @Im_ltm
Minho: @shinee.minho
Key: @bumkeyk
Shinee members religion
Key and Taemin are said to be Christians. However, we found no reports online on Minho's and Onew's religious backgrounds. Both of them have never spoken about religion on record.
Are Shinee members close to each other?
Having been together for more than ten years now, these four boy band members are quite close. Their closeness is often visible on and off stage. Also, at some point, Key and Onew were living together, an indication that theirs is more than just a business relationship.
In an interview they did in 2018, Key noted that they even got closer when they stopped living with each other.
For most fans, their contentment lies in knowing all the interesting facts about their favorite celebrities. Now that you have this information about Shinee members, you can attest to being a satisfied fan of the group.
READ ALSO: GOT7 members' profile: names, age, height, facts
Source: KAMI.com.gh