US President Obama congratulates Duterte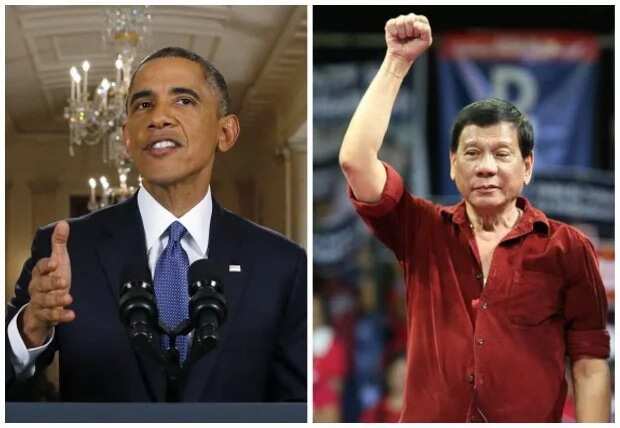 US President Barack Obama on Tuesday, May 17, congratulated president-elect Rodrigo Duterte for his landslide victory in the presidential elections in the Philippines.
According to a statement released, Obama directly acknowledge Duterte as the new leader to head the country's "vibrant democracy" — and emphasizes the importance of protecting human rights.
The White House said Duterte – whom they referred to as the "presumptive President-elect" – and Obama spoke on the phone. The White House said that during the phone call with Duterte, Obama "highlighted the enduring values that underpin our thriving alliance with the Philippines… including our shared commitments to democracy, human rights, rule of law, and inclusive economic growth."
 "President Obama noted that the successful election and record voter participation were emblematic of the Philippines' vibrant democracy," the statement read.
"The two leaders affirmed their interest in seeing the relationship continue to grow on the basis of these shared principles," the statement continued.
The Philippine Commission on Elections (Comelec) has not yet officially declared the long-term Davao City Mayor Duterte as the country's new president. However, the partial and unofficial election result has clearly shown that Duterte is leading an unbeatable vote counts against closest rival presidential candidate, Liberal Party frontrunner Manuel "Mar" Roxas III.
One of Washington's closest allies in Asia is the Philippines. The two countries' relation has been highlighted in recent years as China continues to seek for more influence and power in the region.
Davao City Mayor Duterte will take over the country's highest post on June 30, succeeding Benigno Aquino.
Meanwhile, While Obama is the first world leader to congratulate Duterte on his victory, representatives from several other countries have already set up appointments to meet up with Duterte.
Source: KAMI.com.gh