Baron Geisler: Video exploits my damaged reputation
Actor Baron Geisler said that he is to take legal action against the uploader of the video that "exploits his already damaged reputation".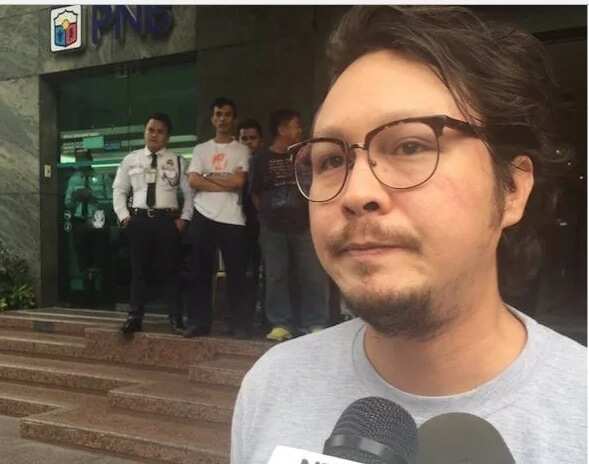 "The video was taken out of context, and because of that, I plan to consult my lawyers for the possible liabilities of the person who uploaded the video, whose apparent intention is to exploit my already damaged reputation," Geisler said in a statement furnished to InterAksyon Monday by ALV Talent Circuit, which manages his career.
A video that showed actor, Baron Geisler shouting and harassing a student, went viral on social media just today. The video appeared to be taken by the camera of a mobile phone of one of the witnesses of the incident.
The video was posted by Khalil Verzosa, a Viscom­ Fine Arts student at the University of the Philippines­ Diliman. According to the post, the students were doing a school production for an editorial design campaign and got the actor to act for them. According to Verzosa, there were
issues with the scripts and they had to redo them hence caused a few hours delay.
Baron was allegedly infuriated because of this and started making a scene and harassed the members of the production team even after the team apologizing for the delay.
In the video, it was clear that the actor was trying to provoke a fight with the student, and even went on giving him , what appeared to be, a headlock.
Verzosa in his post said that the reason for his posting of the video was for Baron to be aware that what he did to them (student prod) was wrong.
we had a school prod for an editorial design campaign, we got him to act, pumayag siya, tapos inayos namin yung script, natagalan ng mga ilang oras at since students kami daming ginagawa so we were pressed with time, late nakapagcoordinate kay baron kaya late yung script na nabigay pero as a director, I made sure na morning ko masend na sa kanya at the very least, kasi maikli lang naman. natuloy kami at nagsorry nung dumating siya sa set pero nagpaparinig na siya na sana kasi maaga binigay yung script, so nagsorry pa rin kami kasi alam naman namin na kasalanan namin.
It's not right to pick on us, we're a still student prod, we put our hearts into this production and advocacy, kahit ako pa ang nagwaldas ng pera para lang mabayaran yang TF niya, wala talaga kaming budget at nagkaroon pa ng kaunting aberya. Baron Geisler, wala kang karapatan na mag beastmode, kaya sa tingin ko na dapat kong ipost ito. para makita ng lahat na mali yang ginagawa mo.
share niyo yung video para maturuan ng leksyon!!!
Source: KAMI.com.gh