Marcos just won't concede easily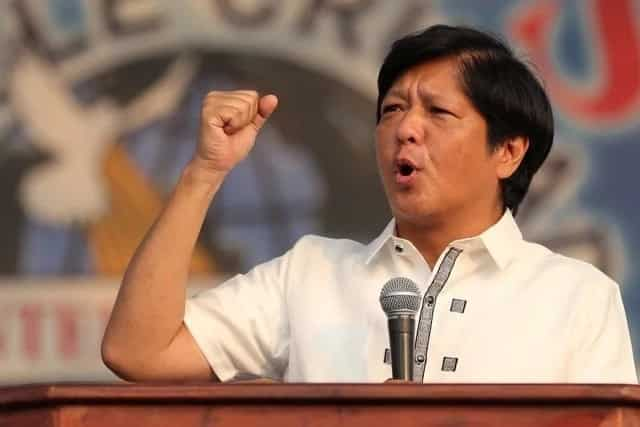 Marcos just won't concede easily
Despite knowing loss is inevitable, losing vice presidential candidate Bongbong Marcos "vowed to protect every remaining vote" and said that the "true will" of the Filipino people should "prevail". It is mathematically impossible for Marcos to win at this point, even though he has won in the official overseas absentee voting over Leni almost twice as much. It is unclear how Marcos plans to "protect" the remaining votes.
IT experts from all around the country, statisticians, Smartmatic, and the Commission on Elections themselves have quashed Marcos' allegations of cheating. They've noted how it is practically impossible to insert a code into the servers because of the way the system was designed.
Vote counting machines at the end of the voting period transmit the canvassed votes to the three independent servers. There are three independent servers that counter-check each other. If one of these have a different tally, then it is easy to find out which server got hacked. A hacker dedicated to alter the will the people will have to break through all three independent servers to manually match each one. Aside from the sheer impossibility due to time constraints, Marcos has yet to provide solid proof of any cheating, and has been shamed for sowing confusion by hiding his claims in technical jargon which is really nonsensical.
READ ALSO: 6 things Filipinos should know about the vote counting machine issue
DLSU professor Antonio Contreras and ADMU professor David Yap's claims of cheating have also been discredited. The pair have used poor analysis and insufficient data for their conclusions. Many have taken to social media to voice out their stance against using math as a tool to confuse people. David Yap even scheduled a handy seminar to talk about his cheating allegation, but then backed out after his and Dr. Contreras' claims were disproved by countless other people and members of the academe. Yap then said that he backed out because of "security concerns".
In spite of all these, Marcos thanked his supporters of a strong Solid North showing and even the extended Solid North all the way over to Metro Manila where he won by majority vote. He also thanked the overseas Filipino workers for their "overwhelming trust and confidence" in him.
"I am extremely grateful for the overwhelming display of trust and confidence our Overseas Filipino Workers (OFWs) have given me, as shown in the results of the Overseas Absentee Voting (OAV). As our country's new heroes, they deserve more from the government and they can always count on my support," he said.
"I'd like to express my gratitude too for the Ilocano voters who have rallied behind our call for a revived and stronger Solid North, voters in the National Capital Region who gave me a clear majority, and all the voters all over the country who supported me and my call for national unity," he added.
Marcos is still questioning the results of the votes released into the server of the Parish Pastoral Council for Responsible Voting (PPCRV).
Marcos says he will "do everything in his power" to protect the remaining votes. Whether he means there will be strings pulled is unclear. Insinuating there was a conspiracy against him, despite winning most of the night in May 9, he entertained the thought of cheating.
Smarmatic and Comelec have said that there was tweaking, but only to correct the encoding of the vote counting machines. The encoding language of a machine determines how many characters, the symbols it can display such as letters, exclamation points, periods, special characters, etc., a machine can display. Before the switch, the names of candidates with an "ñ" show up incorrectly, such as the name of deceased candidate Roy Señeres. Marcos confused the terms' hash', which is the unique ID number that each vote has, with a generic computer term like 'script'.
If someone will change the votes of one person, the original hash will be changed. Now, this hash code is printed in every ballot, and is unique per voter. If the ones on the ballot don't match with the ones on the server, only then is there certainty of cheating. All Marcos can do now is to ask for a recount, hoping that one of those ballots will turn up different with the server to bolster his claim of cheating. But even if one ballot was changed, to substantially affect the race, a hacker would have to alter all the votes one by one, which is impossible to do due to time constraints. Marcos claims of cheating also do not answer how several layers of security checks in place in the system were broken such as redundancy checks, 256-bit key encryption, digital signatures, and precinct specific ballots as well as other security measures.
In a country that easily forgot how the Marcos family thieved their way out of the country, Filipinos were this close to bringing back the son of the dictator that much closer to the Palace.
Source: KAMI.com.gh