Senators' 2015 net worth – Villar richest, Escudero poorest
Among the twenty-four (24) senators, Senator Cynthia Villar, wife of former presidential candidate and senator Manny Villar, tops as the wealthiest and remains as the only billionaire member of the Senate while Senator Francis "Chiz" Escudero, husband of celebrity Heart Evangelista, stands to be the poorest based on their 2015 statement of assets, liabilities, and net worth (SALN).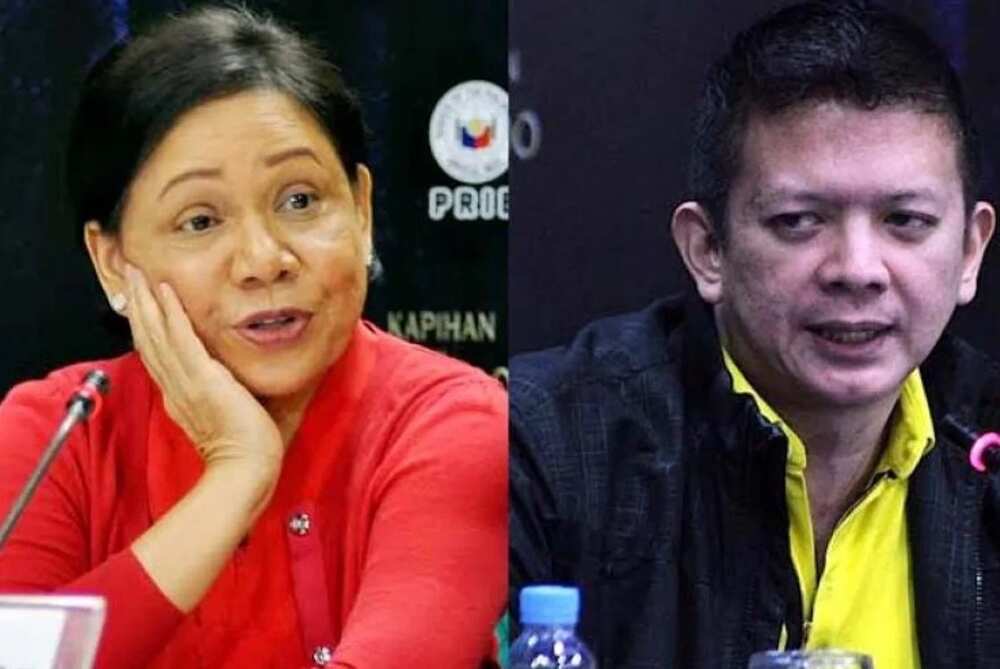 It is not a secret that the Villar family is engaged in the real estate business. In 2014, Senator Villar has Php. 1.983 billion. On December 31, 2015, her net worth hiked to a stellar Php. 3.5 billion with no recorded liablities.
It is stated in her 2015 SALN that her real properties amounted to Php. 4,588,619.00, personal properties which are composed of investment in shares of stocks are valued at Php. 2,249,716,143, and other real and personal properties are priced at Php. 1,246,260,718. Added together, her net worth is a staggering Php. 3,500,565,480.00.
On the other hand, Senator Chiz Escudero, the 2015 poorest senator, even got poorer by hundreds thousands of pesos. In 2014, his net worth is Php. 6.049 million. Last year, it dropped at Php. 5.847 million with no liabilities.
Senator Grace Poe, Escudero's presidential running mate, was included in the top 10 richest senators. Her net worth amounted to Php. 89.118 million.
Below is the list of the senators' net worth in 2015 (ranked from highest to lowest):
Senator Cynthia Villar: Php. 3,500,565,481.00
Senator Ralph Recto: Php. 531,670,710.00
Senator Ferdinand "Bongbong" Marcos Jr.: Php. 211,077,912.37
Senator Jose "Jinggoy" Estrada: Php. 193,162,258.78
Senator Ramon "Bong" Revilla Jr.: Php. 173,394,137.77
Senator Juan Ponce Enrile: Php. 122,118,754.00
Senator Sonny Angara: Php. 118,268,372.00
Senator Teofisto Guingona III: Php. 103,886,695.00
Senator Sergio Osmena III: Php. 90,525,000.00
Senator Grace Poe: Php. 89,118,760.00
Senator Miriam Defensor-Santiago: Php. 85,909,512.00
Senator Franklin Drilon: Php. 79,016,838.00
Senator Joseph Victor "JV" Ejercito: Php. 78,675,444.48
Senator Pia Cayetano: Php. 73,322,136.23
Senator Vicente "Tito" Sotto III: Php. 66,800,280.00
Senator Nancy Binay: Php. 61,360,864.00
Senator Lito Lapid: Php. 43,150,000.00
Senator Loren Legarda: Php. 40,545,259.42
Senator Bam Aquino: Php. 28,751,800.59
Senator Alan Peter Cayetano: Php. 23,564,540.00
Senator Gringo Honasan: Php. 20,944,738.00
Senator Aqulino "Koko" Pimentel III: Php. 17,920,025.00
Senator Antonio Trillanes IV: Php. 5,984,089.77
Senator Francis "Chiz" Escudero: Php. 5,847,082.09
Source: KAMI.com.gh