Top 10 Pnoy's promises, kept and broken
The 2016 elections aren't just about welcoming the next elected President in – it's also about thanking the outgoing one, "Pnoy" and analyzing his contributions – or lack thereof – to the country.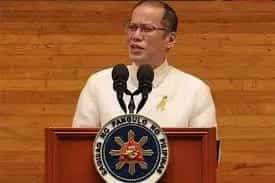 Every candidate have made promises to the Filipinos and now that President Benigno "Noynoy" Aquino III is at the end of his term, let us look back and see his promises fared during his term.
1. Entrepreneurship (Fulfilled)
"We will reduce red tape, reducing the number of processes required to do business in the country."
Aquino successfully streamlined registration processes as part of his government's efforts to simplify doing business in the country, and to boost its position as a more attractive investment destination in the region.
In line with the government's policy of streamlining the bureaucratic processes and mitigating corruption, DTI launched the Electronic Business Name Registration System (EBNRS) on October 2010, and on January 2012 it initiated the Philippine Business Registry (PBR). In the same year, the department also implanted an electronic payment (e-payment) schene for business name registration.
These developments were worked on in collaboration with other agencies, such as the Bureau of Internal Revenue (BIR), Social Security System (SSS), BancNet, Development Bank of the Philippines, and others.
Prior to these initiatives, the process of owning and operating a business took a minimum of 16 steps and 34 days. Now, the process takes only one day for about 80% of applicants.
2. Agriculture (Disputed)
"We will review policies and programs to enhance productivity and modernize the agricultural sector."
Rice
President Aquino's campaign was to attain sufficiency in rice production. This was to end the excessive importation of milled rice and alleged attendant corruption. According to him, "over-importation that only serves to benefit the selfish few" must end by the year 2013, mainly by ensuring that most of the rice grown in the country remains in the country.
For a while, it worked – the annual production shortfall of 1.3 million tons of rice in the Arroyo administration had been lowered by a third to 860,000 tons within the first year of Aquino's presidency.
Unfortunately, the country as hit with strong typhoons that devastated crops and damaged irrigation facilities. Rice production took a hard fall, and the administration was unable to adequately aid its recovery in time for the imposed deadline.
Coffee
Last year, Nestle Philippines Incorporated (NPI) took part in the drive of the Philippine Coconut Authority (PCA) to encourage growing coffee as extra source of income for coconut farmers.
The government has stepped up projects to supply farmers with modern equipment, enhanced irrigation system, more farm-to-market roads and training programs.
Last December 2014, the admin also brought irrigation service for the first time to 12,974 hectares of farms, or 57% of the target 22,614 hectares. In addition to that, the agency restored services to 3,707 hectares of farms – 845 of the 4,406 hectare target.
3. Education (In progress)
"I will expand the basic education cycle in this country from a short 10-year cycle to a globally-comparable 12 years before the end of the next administration (2016)."
The new K+12 program was passed in 2012. To aid the process of implementation nationwide, the Department of Education (DepEd) was given greater priority in terms of budgeting. The department received P209 billion and P321.1 billion in 2014 and 2015 respectively – a considerable raise from 2010's budget of P185.5 billion.
Last 2014, DepEd declared that they had solved the problem of classroom shortage, to achieve the goal of a 1:45 classroom-student ratio. However, their definition of "classroom shortage" does not include schools with no space for expansion – which means that despite their claim, schools and students may still suffer from classroom shortage.
4. Disaster risk reduction (Fulfilled)
In 2014, Bational Disaster Risk Reduction and Management Council executive director Alexander Pama suggested a shift to a more proactive stance would be more beneficial that just reacting when it comes to disaster risk management.
Under the Aquino administration, several projects that increased disaster preparedness were implemented:
Project Nationwide Operational Assessment of Hazards (NOAH) was established last 2012 by the Department of Science and Technolody, following President Aquino's call for a more integrated and responsive system for disaster management. All the information is public, and the data is open so that local government units (LGUs) and citizens have quick access to verified data.
In 2015, the Philippine Institute of Volcanology and Seismology (PHILVOLCS) came up with the Valley Fault System Atlas (VSFA). This is an extensive collection of detailed, large-scale maps that can help citizens identify if their homes are near the Valley Fault System. It is located in the greater Metro Manila area with the potential to generate a magnitude 7.2 earthquake.
Lastly, the administration completed the paradigm shift with Republic Act 10121, the law that created the NDRRMC. Under this, the government has four thematic areas of focus: prevention and mitigation, disaster preparedness, response, and recovery and rehabilitation.
5. OFWs (Fulfilled)
"An Aquino government will uphold the State's Policy of not pursuing overseas employment as a development strategy and establish concrete policies and steps towards more sustainable alternatives. It shall also prioritize the protection of overseas Filipino workers and their families."
RA10801
Just a few days ago, President Aquino signed Republic Act 10801 into law. It declared the Overseas Workers Welfare Administration a national government agency, and an attached agency to the Department of Labor and Employment.
Instead of relying purely on the contributions of its OFW members, it will now receive government funding.
With this law, the 2.4M OFWs are more involved in OWWA's disposition of funds, as well as the prioritization of programs and services.
In addition to all this, RA 10801 enhances the government's capacity to assist expats who lost their jobs. It makes the reintegration of OFWs one of the core programs of OWWA and efforts towards it will receive at least 10% of the total collection every year.
RA 10801 further boosts the government's capacity to assist migrant workers who lost their jobs by making the reintegration of OFWs one of the core programs of the OWWA. It will be funded with not less than 10 percent of the total collection every year.
Balikbayan boxes
Following the issue of Customs workers opening Balikbayan boxes, the Bureau of Customs (BOC) released a new memorandum order, banning the random physical inspection of balikbayan boxes.
Instead, the boxes will first undergo mandatory x-ray scanning, and only boxes tagged as "suspect" after the scanning will be subjected to a full physical examination. This will be conducted by a Customs examiner in the presence of apprehending officers, representatives of the Overseas Workers Welfare Administration and a designated officer of an OFW association.
Furthermore, BOC will also receive K-9 units and install CCTVs in every authorized inspection and examination area.
Mary Jane Veloso
Another pertinent issue during the Aquino administration was the case of Mary Jane Veloso. While she has successfully been spared from death for the time being, she is still on death row and could still be sent to die any time in the future. Her life rests on her trial and the conviction of her accused traffickers.
The next administration must find ways to accelerate the proceedings of the trial, as well as the conviction of the people that, according to Mary, fooled her into smuggling drugs.
~
While the administration was unable to deliver on bringing expats home, it was able to strengthen their protection while they work outside of the country.
6. Mindanao Peace Process (Unfulfilled)
"I will assume direct responsibility for the revival of the peace process with the MILF."
The Mamasapano incident is a big stain on President Aquino's record. What was originally a plan to kill two terrorists who were supposedly being sheltered by the Moro Islamic Liberation Front turned out to be a massacre, with 44 members of the Philippine National Police's special Action Force dead and 11 others wounded.
The incident happened at a pivotal time – less than a year after the MILF and the government signed a landmark peace deal in 2014, and while the lawmakers were deliberating on the proposed Bangsamoro Basic Law (BBL).
With the intense public outrage it caused and the BBL languishing in the Senate, it is highly unlikely he can do anything about it in the few days he has left.
7. Anti-corruption: (Fulfilled)
"As required by law, all Department Secretaries, Heads of Agencies, and senior officials from Director to Undersecretaries will be required to have their Statement of Assets, Liabilities and Net Worth (SALN) available and accessible to the public."
Corruption is considered by most as deeply ingrained in Philippine society. One of the biggest events of Aquino's presidency was the discovery of the P10million pork barrel scam in 2013. It brought about the arrests of Senators Juan Ponce Enrile, Jinggoy Estrada, and Roman Revilla Jr, as well as alleged scam mastermind Janet Lim Napoles
In 2011 and 2012, Aquino's predecessor and rival Former President Gloria Arroyo was arrested over charges of electoral fraud and plunder
The administration's efforts towards greater transparency has led to the establishment of Open Data Philippines, the Philippines Transparency Seal, Budget ng Bayan, and the Foreign Aid Transparency Hub (FAiTH).
Starting 2013, Senate, Congress and other government agencies have been required by  Commission on Audit to submit receipts and other documents in the liquidation of funds.
The Philippines has slowly but steadily improved in Transparency International's rankings, from 129 out of 178 countries, to 105 in 2012, 94 in 2013, and finally, 85 in 2014.
8. Poverty alleviation (Disputed)
"We will create large-scale public works programs that can generate substantial number of jobs for poor men and women."
Philippines has been maintaining high growth rates in Aquino's term and garnered international recognition for it. A world Bank report entitled "The State of Social Safety Nets 2015" placed the 4Ps among the top 5 social safety net programs in the world, with 19 million beneficiaries or around a fifth of the population.
However, it seems to have failed to trickle down to the most vulnerable. Some receipients say that not much has changed in their lives – at best, whatever gains they have gotten need to be continued and further improved on.
Unemployment rates swelled to 7.1 percent (2.89 million individuals) in 2013 despite the country's soaring GDP growth in that year.
While it is under the Aquino administration that the Philippines was dubbed as the "next Tiger economy", inclusive growth still remains a challenge.
9. Transportation: (Disputed)
"We will improve infrastructure in transportation and housing, which will generate jobs and also support investments."
This covers land transportation only. Traffic congestion costs the government around P2.4 billion daily in Metro Manila alone. Aging and contested mass railways face worse conditions and are becoming increasingly costly for the government.
However, progress has been made: Philippine carriers have been removed from restrictions imposed by safety regulators in the US and Europe. Also the admin's public-private partnership (PPP) program. Collaboration with various implementing agencies has allowed 10 projects, including big-ticket railway, airport and toll road deals, to be awarded.
10. Energy (Fulfilled)
"I will encourage investments in our energy sector to tap more diverse sources of power and lower the cost of energy in the long term."
The Department of Energy (DOE) had several accomplishments. 102 power generation projects had been commissioned and committed under the dministration, with a total capacity of 6,549.45 megawatts.
This is a considerable step up from the nine power projects (with total capacity of 1.338 MW) credited to previous admin.
The carrot-and-stick approach of the DOE has attracted more investors to the power and energy sectors. The processing time for service contracts has also been cut to 45 days from two years.
RELATED: How Marcos' treasury came about – and where it is now
Source: KAMI.com.gh