Liz Uy baby, husband, age, pregnancy, and biography
Liz Uy is a famous digital curator, fashion stylist, and fashion-editor-at-large in the Philippines. Her creativity and wit when it comes to fashion are what makes her stand out among the other fashion stylist in the country. Besides her tasteful fashion sense, the 37-year-old It Girl is also known for her beautiful face and body feature.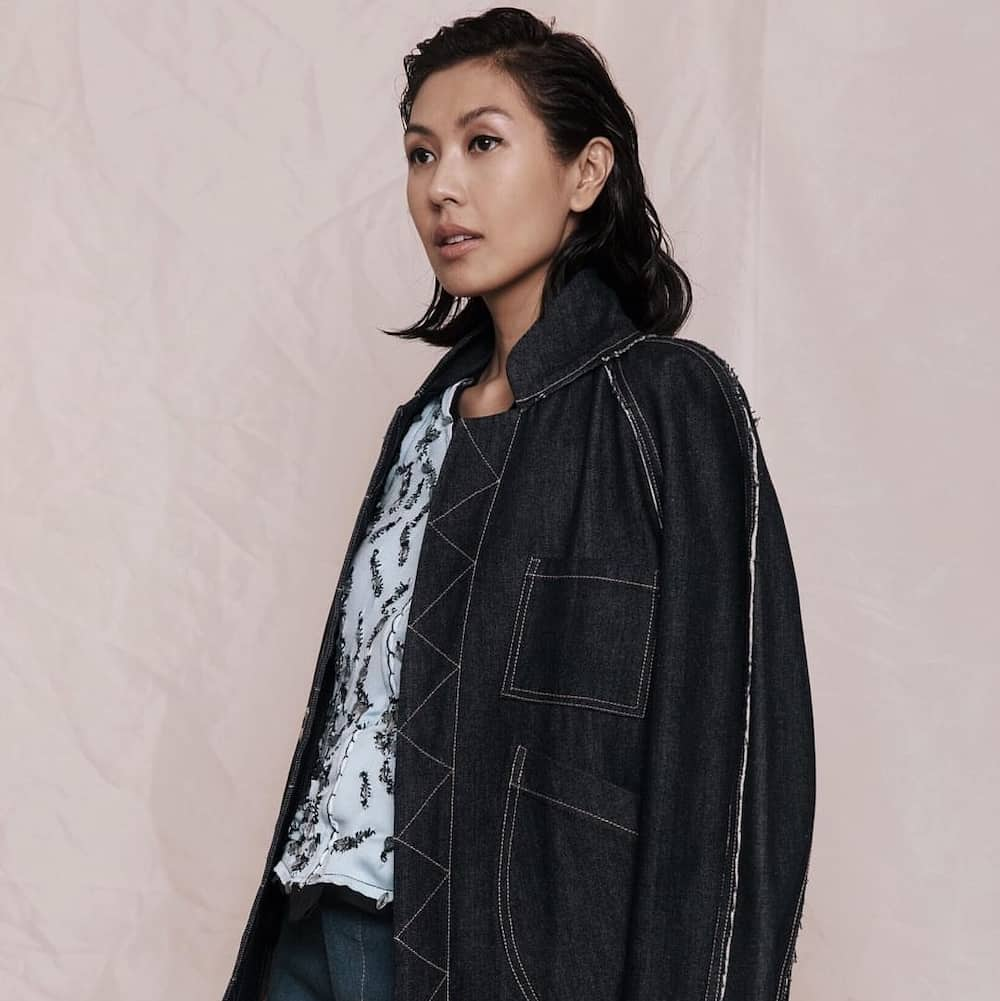 There is more to this girl than just her fashion statements- things that fashion enthusiasts do not know about her. Here is everything you need to know about her.
Liz Uy profile summary
Name: Lizelle Venelli Uy
Nickname: Liz
Age: 37 (2019)
Birthday: February 8, 1982
Nationality: Filipino-Chinese
Birth of place: Manila, Philippines
Height: 5 feet 6 inches
Profession: Fashion stylist, author, fashion editor, digital curator, and creative director
Instagram: @lizzzuy
Liz Uy biography
Liz Uy was born on February 8, 1982, in the Philippines. Liz's parents' identity is still not known to the public, but it said that her parents are bankers. Laureen Uy, Liz Uy sister, is a fashion blogger and an actress, while Vince Uy, her brother, is the creative director of one of Philippine's leading magazines, Preview.
She attended Grace Christian High School in Manila, Philippines and earned a degree in institution Management from Saint Benilde De La Salle College.
There is not much personal information that is known about the stylist, and how she started her career piques the curious minds of those who follow and support her.
Career
If you ever see the fashion stylist's Instagram or hear her name from the celebrities in the Philippines, or you have just read her name in your favorite artist's post, one might say that her career is a successful one. Well, it is true. Liz's job is outstanding in every way. But just like everybody, she also went through a lot to be where she is right now.
According to her interview with CNN, most people think that because she works in fashion, her work is frivolous. She said,
But work is work. And I work hard.
Behind every successful career is a long, challenging, and exhausting climb to get at the peak. And for her styling career, her rise started more than a decade ago. She was debuted in the fashion industry as an editorial assistant in Preview. Starting at the very bottom of the ladder, Liz did her best to become the stylist that she is right now.
Although fashion is mostly shopping and styling, there were also some unglamorous works, and Liz went through all that. There was a taping of shoes, sewing buttons, and steaming of shoes. She also did some packing of lunch to the booking of venues, and to renting of mannequins.
Many people think that she entered the industry because she loves fashion, but it was not the case for Liz. She had developed her interest in fashion later after she experienced all the works. After organizing shoots week after week, she was able t caught up. When she finally started to experiment with her sense of style and how the fashion industry works, she was then moved up from editorial assistant to fashion editor.
After some time, she was able to build her empire, the Stylized studio, a famous styling studio in the Philippines. In 2014, she released a book, StyLIZed: Liz Uy's Ten Style Essentials, published by Summit Publishing Company.
Working for years now, she had earned a solid portfolio and made a name for herself. She was able to work with top celebrities in the Philippines, gaining them as her clients and friends, at the same time.
She attended fashion weeks abroad and got snapped by acclaimed street style photographers such as Bill Cunningham, The Sartorialist and Net-a-Porter. She did some digital collaboration with Style: Singapore, Matches Fashion, and The Coveteur. Atop of all these, last 2017, The Society New York (who manages A-list celebrities such as Kendall Jenner and Adriana Lima) approached Liz and offered to represent her. Liz is the first Filipino that has worked with the renowned agency.
After signing with The Society New York, Liz was given a spotlight in the international stage of the fashion industry. She was able to work with Jimmy Choo, Gucci, and IWC.
Her career might be a long journey in the making, but it only proved one thing, hard work really pays off.
READ ALSO: Julia Barretto bio: age, height, siblings, what is happening in her love life?
Dating and family life
In 2006, Liz Uy was reportedly dating the actor John Lloyd Cruz. It is said that although Liz had already worked so hard for her career, it was only then (when she dated Cruz) that her name was indeed known to the public. They only lasted for years and then decided to part ways in 2009. In 2010, Liz briefly dated former President Noynoy Aquino, and then to part ways to avoid any issues. After dating the two, there is no other news about other Liz Uy boyfriend, not until the year 2018.
Last year, Liz Uy broke the internet with her Instagram post, a photo of her carrying a baby with a caption, "Xavi". Netizens speculated that it was Liz Uy baby and got curious who is Liz Uy husband, as she keeps her personal life private.
Liz Uy baby news shocked all her Instagram followers because no one (besides her family and close friends) ever saw Liz Uy pregnant or even heard about it. Liz's interview with Preview confirmed that the baby boy in her post was her son. She released the photo of her son barely three months after word got out that she gave birth in secret. Even though it was a surprise, Uy received a lot of congratulatory messages in her post's comment section.
The big question after her IG post was, "who is Liz Uy baby father?" netizen got curious about who the father was. Some speculations said that Raymond Racaza is Liz Uy baby daddy. Raymond Racaza is president, chief operating officer, and co-founder of Xurpas Inc. It is a company that creates and develops mobile consumer content and services for telecommunications companies.
Raymond Racaza is also known as the husband of Dr Geraldine Zamora Racaza. Many speculations occurred when the latter posted some cryptic posts on her Instagram account. She posted about women supposedly being taught at a young age that it is wrong to steal someone else's "toys" or "boys."
The doctor also posted another quote card that read: "Nothing can ever justify ruining something and taking what's not yours." Netizen guessed that the doctor's posts pertain to Uy as the alleged third party in her marriage to Raymond Racaza.
After some time, the "Liz Uy Raymond Racaza" controversy cooled down eventually, and in January 2018, Raymond and Geraldine's marriage was put to an end when they legally separated through annulment.
In February 2018, the fashion stylist shared her first-ever family picture, together with Xavi (Liz Uy son) and Raymond. Uy and Raymond Racaza are happily taking care of their son, and their photos could really tell that they are now happy with their lives. Although there are still some internet trolls who keep on leaving hateful comments on Liz' Instagram posts, she does not pay attention to them, instead, gives her full attention and strength towards her son.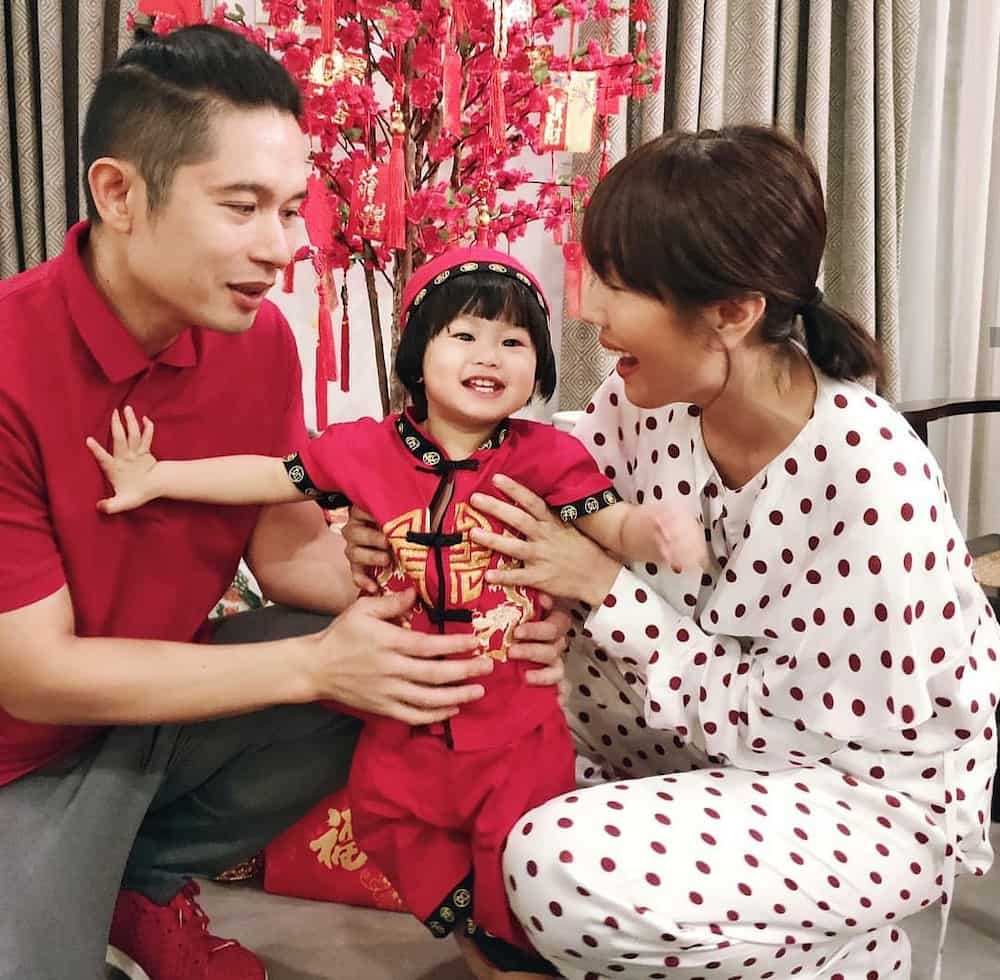 The fashion stylist admitted that motherhood changed her mindset. He got to the point where she does not think about just herself, but every time that she will do something, she thinks of her son first.
Whatever it is that she has been through, the fashion stylist and now a mother is living her best life with her great career and loving family and friends. With Liz Uy age of just 37, her career and family life will surely shine bright as the year comes.
READ ALSO: Anne Curtis bio: age, height, net worth, who is her celebrity sister?
Source: KAMI.com.gh