Alan Purisima, former chief of the Philippine National Police (PNP), requests for the quashing of the graft case against him before the Sandiganbayan in connection with the alleged anomalous courier deal back in 2011.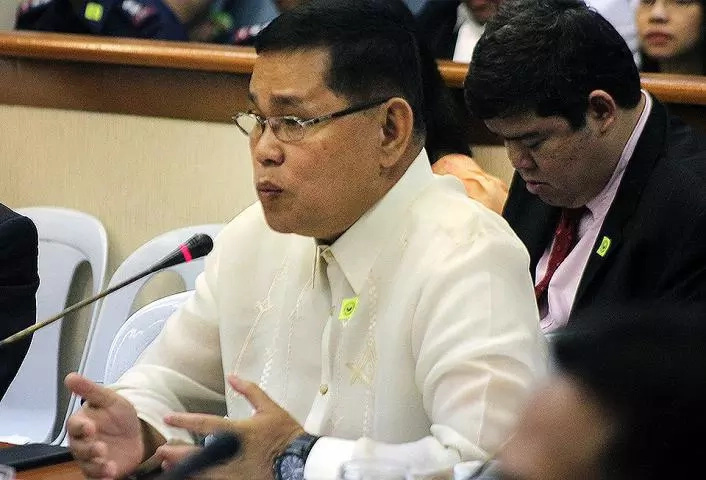 Purisima filed an omnibus motion for the anti-graft court to dismiss the case and found no judicial determination to hold him on trial before the Sixth Division of the Sandiganbayan. He also asked the court to postpone the issuance of a warrant of arrest against him.
Last May 6, the dismissed chief was charged of graft for "acting with manifest partiality, evident bad faith, and gross inexcusable negligence" and thereby violating Section 3(e) of the Anti-Graft and Corrupt Practices Act when he gave the courier contract to Werfast Documentary Agency, Inc.
A memorandum of agreement (MOA) was entered into by the said firm and Purisima, accrediting the former as the PNP's courier service provider for all firearms license applications. However, the prosecution found that Werfast did not register with the Securities and Exchange Commission, failed to get authority from the Department of Transportation and Communications (DOTC) to operate delivery service, and was not successful in getting an accreditation from the Department of Science and Technology (DOST).
The other accused are dismissed Police Chief Supt. Raul Petrasanta, a former official of Firearms and Explosives Office (FEO) and Central Luzon police director, retired Police Director Gil Meneses, and dismissed FEO officials Chief Supt. Napoleon Estilles, Senior Supt. Allan Parreño, Senior Supt. Eduardo Acierto, Senior Supt. Melchor Reyes, Supt. Lenbell Fabia, Chief Inspector Sonia Calixto, Chief Inspector Nelson Bautista, Chief Inspector Ricardo Zapata Jr., and Senior Inspector Ford Tuazon.
The charge also includes Mario Juan, Salud Bautista, Enrique Valerio, Lorna Perena and Juliana Pasia, Werfast Incorporators.
Meanwhile, the Fifth Division of the Sandiganbayan earlier rejected with finality Senator Jose "Jinggoy" Estrada's and Janet Lim Napoles' motions for reconsideration to allow them to post bail for their plunder cases in relation to their alleged unlawful involvement in the pork barrel scam.
Estrada and Napoles are not successful in presenting new arguments that would permit the graft court to decide contrary to their January 7 decision initially denying their petition to post bail.
"There is nothing in said motions (for reconsideration) which would warrant the reconsideration or reversal of the questioned resolution that has not been exhaustively discussed and deliberated upon," the resolution read.
It was signed by Fifth Division chairman Associate Justice Roland Jurado and members Associate Justices Alexander Gesmundo and Ma. Theresa Dolores Gomez-Estoesta.
RELATED:
IBP: Pnoy violates Constitution
Source: Kami.com.ph