Anti-martial law supporters root for Bongbong Marcos, here's why.
Former anti-martial law activists who participated in the ouster of former President Ferdinand Marcos Sr., expressed support for the vice presidential bid of the former dictator's son, vice-presidential candidate Bongbong Marcos.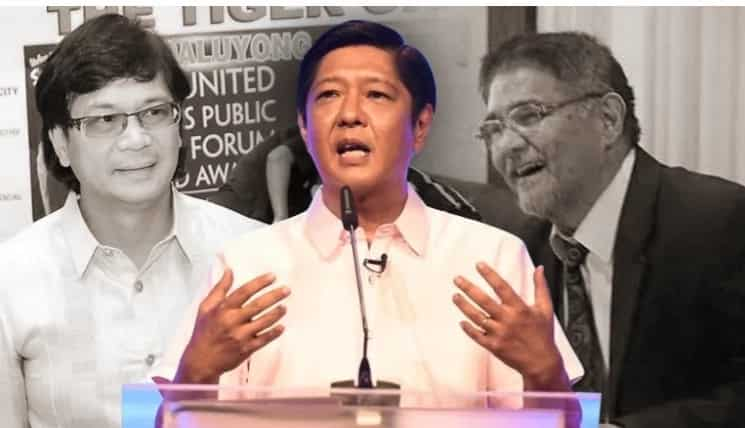 (Photo credit: CNN.com)">
Mandaluyong City Mayor Benhur Abalos, labor leader Terry Tuazon, Cocofed Chairman Efren Villasenor, and Born-Again Bishop Butch Belgica expressed support for the younger Marcos in his vice presidential bid in the recently concluded Philippine elections.
Abalos, who actively campaigned for the ouster of Marcos' father in 1986 People Power Revolution and whose family has always been identified with former President Corazon Aquino, wanted to ask the public to move on from the past.
Tuazon, a unionist during martial law, for his part admitted he was impressed with the younger Marcos' labor platforms, which the senator presented during the vice presidential debate on April 10.
Villasenor noted that it was the senator who backed their position over how the coco levy fund is to be used and ensure that this will benefit coconut farmers throughout the country.
Bishop Belgica, for his part, said that the senator is the most qualified to become vice president and will become an asset to whoever wins as president, due to his long experience in handling local government.
Marcos, meantime, said he appreciates the former crusaders against martial law who expressed their support for his candidacy.
In the debate, Marcos said if elected, he would ask the president to let him lead the Labor department and address workers' concerns.
"I have heard that they (former anti-Marcos activists) came out to express their support for me despite the barrage of negative criticisms that are being thrown my way throughout this campaign trail," Marcos said. "I appreciate their words and their confidence in my capabilities."
Marcos added he remains hopeful that more people will judge him for his merits as a public servant when deciding who to vote for on election day.
Source: KAMI.com.gh