Duterte to Joma Sison: Welcome home
President-elect Rodrigo Duterte says that Jose Maria Sison, founder of the Communist Party of the Philippines (CPP), is welcome to return to the Philippines after almost three (3) decades in exile.
Just recently, Jose Sison posted on Facebook that he hopes to come back home after the landslide victory of the presumptive President and Davao City Mayor Rodrigo "Digong" Duterte, whom he is in a good relationship with.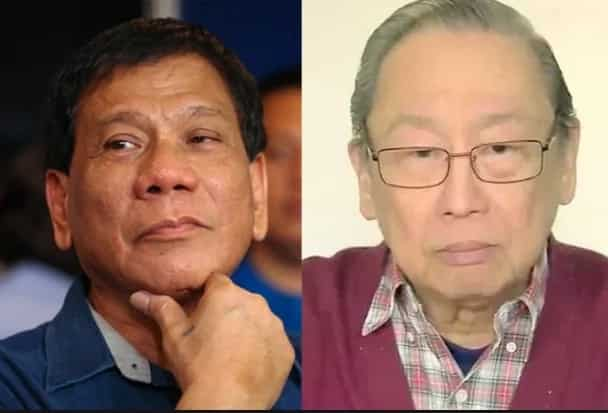 Duterte said that Sison may be of help in resolving cases of insurgency in the country.
"Yes, he is welcome. I am happy with the statement that he is coming home. I would very much want to talk to him about resolving the insurgency problem," Duterte told reporters in his first press conference after the campaign season.
Cabinet positions may also be given to communist figures, according to Mayor Duterte.
77 year old Sison escaped to Europe soon after peace talks became unsuccessful in 1987.
Liutenant Glorioso Miranda, Acting AFP Chief of Staff, declined to share his opinion when asked if the AFP would arrest National Democratic Front Chief Political Consultant Jose Maria Sison if ever he comes back to the country because of his close ties with Duterte.
"Well, the best answer for that is, as you said, we've been fighting for democracy and it's a democratic country. Lahat ng tao, kung ano man ang karapatan dapat gawin ay gagawin nila. We cannot comment on that," Miranda said.
"Well, the AFP from the very start has been very active dito sa peace process. Tulad nga nung sinabi ko nung nag assume ako na acting chief of staff of the AFP, the first best option in conflict resolution is always through the peaceful means," Miranda added.
"Yun lang ang masasabi ko. That is the stand of the AFP, best first option is a peaceful process," he said.
RELATED: Duterte reveals AFP, PNP choices
Source: KAMI.com.gh