Tatad's lawyer backs Marcos' cheating claim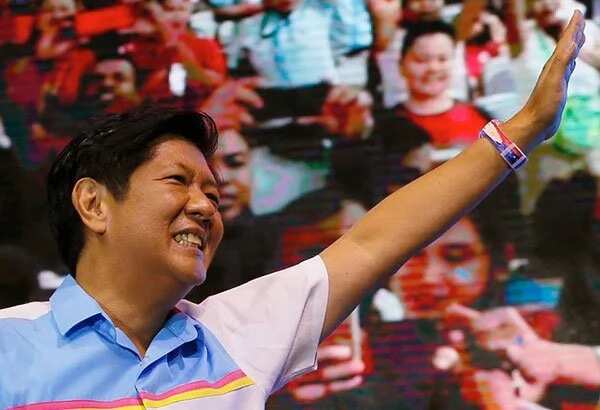 Atty. Manuelito Luna, lawyer of former senator Francisco Tatad, declared yesterday that he supported allegations of cheating in last week's general polls by vice-presidential candidate Sen. Ferdinand Marcos Jr.
This emerged as the Parish Pastoral Council for Responsible Voting (PPCRV) claimed that Camarines Sur Rep. Leni Robredo was actually leading in the first 11 hours of the vote count by 14,00 cotes, and continues to spearhead the quick count race.
However, Sen. Marcos stands firm on his decision to not concede, pending the transmission of remaining votes from the vote counting machines.
Atty. Luna claimed he personally witnessed electronic fraud in the canvassing of votes in at least two Mindanao provinces.
"I've seen with my own eyes how hundreds to thousands of votes got electronically altered during the process of transmission and manual importation," he said.
Luna, who fervently pursued the disqualification of Sen. Grace Poe in the presidential election before the Commission on Elections and the Supreme Court, alleged that the cheating happened in Maguindanao and Sultan Kudarat. He was present to witness the canvassing as a lawyer of several candidates.
"This is by far the best evidence how canvassed results could be changed and, thus, wreak havoc on the electoral system and, worse, cause the defeat of national and local candidates. This is one damning evidence that might prove Bongbong Marcos' claim of results manipulation," he stressed.
He explained that the results transmitted from Isulan town to the provincial board of canvassers (PBOC) "did not actually match the true canvassed results at the municipal level, prompting me to bring it to the attention of the PBOC who, together with the municipal board concerned, undertook corrective measures."
"In Maguindanao, Leni Robreo won by a wide margin due to massive substitute voting. It is as if no election took place there," he said.
Atty. Luna is willing to testify and support his statement at a proper forum.
"I can lend my expertise and experience in election law as a counsel or resource person, but not strictly as a witness," he offered.
Marcos' camp, who is in a tightly contested race with Robredo, earlier cried foul in the canvassing of votes after his one-million head start in the quick count disappeared overnight. Since then, Robredo has maintained her margin of around 200,000 over Marcos.
Robredo led
As it turned out, Robredo was leading in the race for vice president, past Marcos with over 14,000 in the first 11 hours of transmission after the polls close on May 9.
PPCRV-provided data on Saturday showed that Robredo already had 12,938,123 votes from 5pm, May 9 - 3am, May 10. Meanwhile, Marcos had received 12,923,246 votes.
The breakdown is as follows:
5-9pm, May 9: Marcos was leading by 841,114 votes.
10pm, May 9 – 3am, May 10: Robredo took over with 855,990 votes.
Robredo was the top choice in the Autonomous Region in Muslim Mindanao, Negros Island, Southern Tagalog (both Calabarzon and Mimaropa), Bicol, Western and Central Visayas, Zamboanga, Northern Mindanao and Caraga regions.
Marcos led in the Cordillera Administrative Region, Metro Manila, Ilocos, Cagayan Valley, Central Luzon, Eastern Visayas, Davao and Soccskargen regions. He also garnered most of the votes among overseas Filipinos.
4am, May 10 – 4am, May 11: Robredo maintained her lead with 999,126 votes. Marcos lagged behind with 790,069 votes. The margin between the two vice presidentiables is 209,057 votes.
5am, May 11 – 2pm, May 13: Robredo was still leading with 70,173 votes compared to Marcos' 68,840. This was a 1,333-vote gap for Robredo.
PPCRV officials distributed copies of the spreadsheets containing the data, complete with the breakdown of votes per region and per date and time, to reporters on Saturday to show there was no election fraud.
As of 12:45am, May 15, Robredo is still leading with 14,020,597 votes. Marcos is following close behind with 13,802,544 cotes.
It isn't over yet
Marcos refuses to concede defeat just yet.
He attended mass yesterday at Redemptorist Church, Baclaran, where he urged his supporters to continue praying for the true will of the people to prevail.
The senator arrived in the crowded church past noon, accompanied with his wife Lisa, son Sandro, and mother, former first lady and Ilocos Norte rep. Imelda Marcos.
After the mass, the Marcoses were mobbed by supporters chanting "BBM" and flashing the victory sign as they left the church.
Despite his concerns over the results of the ongoing quick count, Marcos thanks his volunteers and supporters for helping him in the campaign and staying strong as he pushes for clean and honest elections.
"I want to profusely thank our volunteers and our supporters for their selfless act of giving their time and effort in helping ensure free, honest and credible elections," Marcos noted.
Earlier, Marcos urged the Comelec to halt PPCRV's ongoing quick count after reports that a script was entered into the transparency server of the poll body that changed the hash codes without prior authorization or consultation from Comelec. His lead started to slow down soon after.
He appealed for continued vigilance, not just from his supporters but also from election watchdogs as well, as he pointed out that as of Friday over 3,800 vote counting machines (VCMs) have yet to transmit election results.
RELATED:
Leni Robredo detaches from LP as VP lead hikes
Source: KAMI.com.gh