When it comes to the subject of iconic celebrities, their real-life spouses are certain to become a part of the discussion. Alice Dixson husband is no exception, as the actress was and still is a hot topic among Filipinos who grew up with the flow of local showbusiness. Who is the actress married to?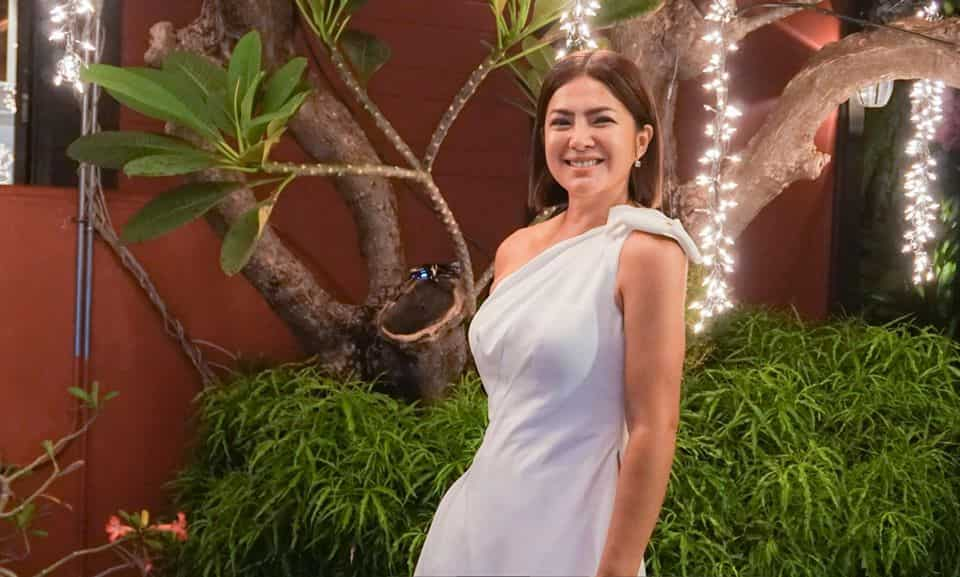 "Nuuk" (2019) star Alice Dixson maybe in her fifties, but her film and social media appearances prove that she's still rocking that radiant, youthful glow. The actress starred in many iconic films, such as "Pangako ng Kahapon" (1994), "Just One Summer" (2012) and "The Ghost Bride" (2017).
Being the beautiful woman that the actress is, many people who watched her films and television shows wonder who the actress married. To answer that question, the name of the former husband of Alice Dixson is Ronnie Miranda. The couple was married for about 13 years - from May 1999 to December 2013.
When asked about the reason for their separation in an interview, the actress stated that it was due to "irreconcilable differences". She added, however, that she and Ronnie tried their best to resolve their conflicts but ultimately failed.
Former Alice Dixson husband Ronnie Miranda is a non-celebrity business owner.
The first thing I learned when I had a difficult divorce is that you really cannot change somebody whoever he presents himself to be. So, it's a matter of accepting and not changing them. That was one of my big lessons that I learned, Dixson talking about her previous marriage
READ ALSO: Alice Dixson bio: age, children, dating history, family
Alice Dixson husband Boracay
In 2018, fans of the actress were glad to hear that the actress could be back in the dating scene. Online controversy sparked after the gorgeous star celebrated her 49th birthday in Boracay during its supposed rehabilitation. In defense of the actress, the management of Crimson Resort and Spa Boracay released a statement:
Ms. Dixson is the wife of a top executive of Crimson Resort & Spa Boracay. They are both residents of the island with proper documentation. This has been confirmed and verified during an inquiry done by the Department of Interior and Local Government.
The actress refused to give an answer when asked by the media to confirm if she is married to an executive of Crimson Resort & Spa Boracay.
Information about Alice Dixson husband and daughter is not available in the public domain. Alice Dixson husband photo is also not shared in any of her social media platform.
On top of her career as an actress, she is currently running a successful YouTube channel (@AliceDixson), where she has over 51.7k subscribers.
After many years, it's good to know that Alice Dixson husband issue is now behind the actress. We wish her the best.
READ ALSO: Alice Dixson admits to being unprofessional and 'primadonna' in her early days