Things you should know about Duterte's policies, cabinet appointments, and plans
Davao City Mayor and presumptive president Rodrigo Duterte conducted his first press conference after his runaway win for the presidency.
The press conference was held in his hometown in Davao City where he reiterated his future plans during his term. Duterte brushed his desired new policies and plans, as well as confirmed and possible cabinet appointments.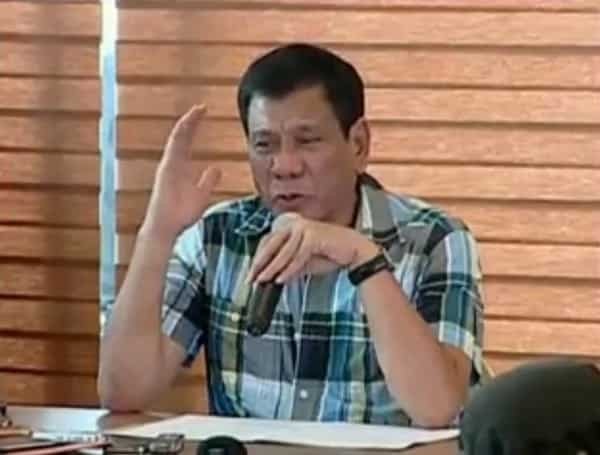 New policies
The presumptive president is determined to implement new policies under the executive branch. While a lot of these policies apply to the common people and not on big institutions, it is expected to bring changes in our society.
Pay increase on government employees – Salaries of government employees will be increased to match the salaries of those who are in the private sector.
No heavy firearms – In order to prevent the formation of private armies and to prevent the gun falling in the wrong hands, there will be no more licensing of heavy firearms.
No more lines – Long lines are a common complaint to government agencies and delay in release of permits and clearances. Duterte would like to enact that all clearances and permits from the government will be released in 72 hours max.
Battle on drugs and crimes will start in the barangay level – One of the main promises Duterte made during his campaign is to curb drugs and crimes in three to six months. He elaborated his plan to battle drugs on barangay level. The barangay chairman and council will know who are the drug peddlers in their barangay and must curtail them.
No more seminars and lakbay-aral – Corruption starts even in the local levels. Some barangays tend to use a lot of allotted funds for seminar and lakbay-aral for lucrative trips even as far as Hong Kong. Duterte said that this is a form of corruption and will abolish seminars and lakbay-aral conducted by the barangay.
10PM curfew – Duterte championed 10pm curfew to children. However, he clarified that minors will not be arrested as their parents will be arrested and charged.
No public drinking – The upcoming president abhors drinking since it becomes the major reason of fights and other crimes. In his term, Duterte said that he will not allow drinking in public and in alleys. In his previous statement, Duterte said that all establishments serving alcoholic beverages can only serve until 1am.
Drunk driving is a crime – Philippines has the weakest punishment on drunk driving. Duterte insisted that while drunk drivers insisted that it is an accident, it is not. Duterte proposes 60kph speed limit in EDSA to prevent accidents. He also added that traffic violators will be stripped naked in front of the media.
Taxis must provide loose change – Taxi drivers are encouraged to provide loose change to commuters. Duterte said that when you ran away with other people's money, it is considered as estafa. Drivers must have lose change before his shift.
Cabinet appointments
A lot of people are wondering who will comprise Duterte's dream team or his cabinet members. Duterte said that he wants young, brilliant minds. He also said that all appointments and promotions will be based, not on recommendation, but on merit. He also dropped a few names on who will be included in his cabinet.
DOTC – Art Tugade, Duterte's classmate and top of the class in Law School.
DOJ/DFA – Sen. Alan Peter Cayetano, Duterte's running mate this recent elections.
DAR/DENR/DOLE/DSWD – CPP or Joma Sison
DepEd – Peter Laurel, President of Lyceum University
Defense - Gilbert Teodoro, cousin of President Benigno Aquino
While it is still unspecified which positions they will hold in the cabinet, Pia Cayetano and presumptive vice president Leni Robredo will take part of the cabinet.
[This is a developing story.]
Source: KAMI.com.gh