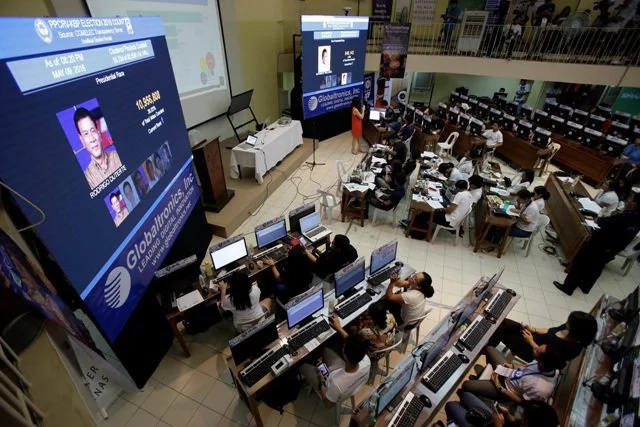 The Parish Pastoral Council for Responsible Voting (PPCRV) said that it would stop its quick count soon and will not tally 100% of the votes.
Its co-founder and chairperson Ambassador Henrietta De Villa told reporters on Monday that the PPCRV is mulling on stopping its quick count, noting that it is the role of Congress to as the National Board of Canvassers to process all election returns.
De Villa shared that she would meet with the Commission on Elections (Comelec) Chairperson Andres Bautista to clarify the direction of the quick count since the canvassing has already started.
"Impossible talaga eh. I will ask the clear direction from Comelec when we should fold up or close the electronic results that we are getting. I will try to work out an appointment para maresolve na namin ito," she said.
As of press time, the tally of votes provided by the PPCRV came from the 96.13 percent of the election results. De Villa said that the almost four percent yet to be transmitted election returns account to less than a million votes, but noted its importance given how tight the race is for the vice presidential elections.
"We cannot say that's not material eh. But as we say, not all the votes coming in will be for one or the other, if the trend continues, then we can see a very small change as the votes are transmitted," she said.
Previously, Senator Bongbong Marcos asked to stop the partial and unofficial tally and questioned where the votes for Leni Robredo came from, after the Camarines Sur Representative overtook him. Robredo is poised to win the vice presidential race by only a few hundred thousand votes.
The PPCRV Command Center at Pope Pius XII Catholic Center on United Nations Avenue in Manila houses a call center manned by volunteers who consolidate reports in shifts and who will move on to vote-canvassing as vote transmissions come in. The PPCRV handles Transmitted Election Returns as well as the unofficial total parallel count.
Source: Kami.com.ph