Duterte to arrest parents of minors on streets after curfew
Presumptive President and Davao City Mayor Rodrigo "Digong" Duterte promises to jail parents of minors found at the streets after the planned curfew at 10:00 p.m.
The mayor, once he sits as president, is to enforce the nationwide 10 p.m. curfew of minors who are unescorted.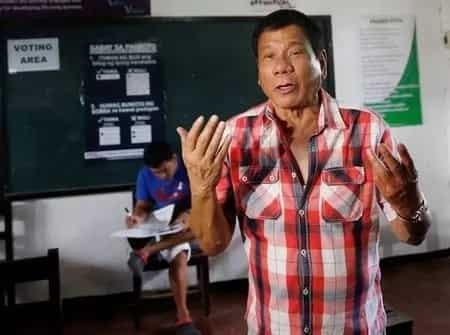 "My order is not to arrest the child," the mayor told the media on Sunday night.
He added that once the child is in the custody of appropriate government agency, his order is that the police would then imprison the parents, who have the authority over the child.
Meanwhile, Davao City Mayor Digong is considering to overhaul the three-decade-old 1987 Constitution of the Philippines and propose a shift to a federal-parliamentary form of government, said Peter Laviña on Tuesday, May 10.
"There will be a major rewriting of the constitution," Lavina said. "We have seen the failure of the presidential form (of government)," he added.
Mayor Duterte will request the Congress to pass a law for the election of members to a constitutional convention that will draft the necessary amendments to the charter. This will be done within the first six months of his term.
"That will require a wide national consensus beginning with asking congress to call for a constitutional convention," Peter Lavina said in a media interview.
He also said that such amendments would be submitted to a plebiscite by year 2019. The first federal elections could possibly be held in 2022 or at the end of his term.
Duterte desires to keep foreign affairs, customs, and national defense under a central government and decentralize the rest.
According to "He (Duterte) will be president towards that transition," he said.
Lavina also announced that the policies implemented in Davao could be imposed nationwide. It includes late night drinking ban. "This liquor ban is because we have to work the next day," he said. He clarified that it (liquor ban) has "(n)othing to do with denying us of our freedoms."
"Incidentally, we have a ban on loud karaoke [in Davao] because everyone has to go to bed," he added.
RELATED: Duterte: Shoot-to-kill criminals
Source: KAMI.com.gh