Look what these teachers found after 7 hours trek!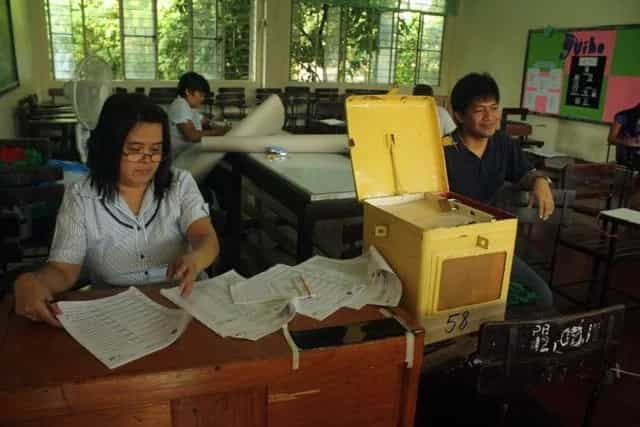 Poll workers withstood coarse terrain for six to seven hours back and forth for the special elections in Samar province.
The members of the Board of Election Inspectors (BEI) on Friday, a day before the special elections, walked for three hours to get to Barangay Roxas to prepare in the village.  The village is not accessible by motor vehicles.
The Commission on Elections (Comelec) provincial office said it received an order from its head office around 5 p.m. that the special elections for Barangay Roxas would be held at the town proper instead. This is an hour after the BEI members got to the said village which is known to be the most remote barangay and site of clashes between rebels and soldiers.
Provincial election supervisor Antonio Gulay Jr. received a copy of the said resolution that the special election is transferred to the town proper.
"I pity the teachers," said Gulay. "But we have no choice," he said.
BEI members had to endure another rekking again at 6 a.m. on Saturday despite complaining. They headed to the covered court that is beside the municipal building in Barangay Poblacion where the venue for the special elections was set.
Col. Mario Lacurom, the Army's 803rd Brigade commander, had to look for a helicopter that would take the vote counting machine to Barangay Poblacion. Thus, the special election was again delayed.
According to Comelec, there was a failure of elections in Roxas after residents escaped the village because of fear of another clash between rebels and soldiers. An incident on May 9 national elections happened that made the residents fearful. A soldier was killed by a rebel sniper on the night of May 9.
On the other hand, the rest of the special elections in four other villages in Cebu, Negros Occidental, Antique and Samar went well and smoothly.
RELATED:
Special elections for 19,000 voters held
Source: KAMI.com.gh